Chicago Basement Waterproofing and Foundation Repair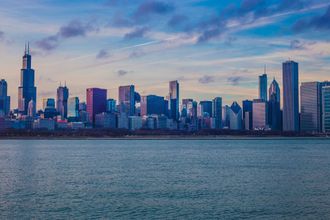 Chicago. Our kind of town. What do you say about the greatest city in the world that we all already don't know? From Al Capone to O'Leary's cow, Ditka and the Superbowl Shuffle, The Bulls ('Nuff said) and Blackhawks, Chicago has a rich and long history. Fast forward to modern day there are more than enough distractions to keep us busy until our next championship.

While Chicago is an amazing place to live, it does get quite wet. Lake effect rain, flooding and Midwest storms tend to cause headaches for many people who experience Basement Seepage. If you are one of these people, sick and tired of Water in your Basement, you have come to the right place. Here at The Real Seal, we take pride in how effectively we can rid your home of Basement Seepage.
Even though Chicago averages beautiful sunshine for 2611 hours every year, the Chicago storms manage to dump over 36 inches of precipitation on this amazing city. During late spring and early summer, you especially need to keep an eye on your basement for unwanted water problems due to foundation issues that worsened over the winter months. And with the average rainfall of over a foot during the summer, your home's and business's foundation and waterproofing will be put to the test.
There are certain signs to look out for when you notice unwanted water in your basement. The water generally comes in from a few specific issues in your foundation which can be permanently corrected with our basement waterproofing and foundation repair services.
The seam between the basement floor and basement wall is called a cove joint. This is a very common place for water seepage due to this being formed by two separate pieces of concrete that were poured at different times.
Wherever you have a pipe entering or exiting your basement through a wall, there is a chance for water to seep in along the pipe. The Real Seal, LLC can seal the space around the pipe to keep it waterproof.
Window Wells offer great light into your basement but they also allow many possible ways for water to seep in. Let us prevent any water seepage through the window well by waterproofing and correcting any drainage issues that currently exist.
Foundation cracks are a sign of foundation problems that need to be corrected to prevent further damage to the base of your home. Let our experts inspect any foundation cracks you may have and create a plan of attack to fix the problem.
From Foundation Crack Repair to Window Wells, Drain Tile Systems to Sump Pumps, we take care of it all. With a Complaint Free Better Business Bureau record and more positive reviews than you can shake a stick at, we have all the trust and a top-notch reputation to back us up. Give us a call or fill out our estimate form to get on the right track for a Dry Basement today!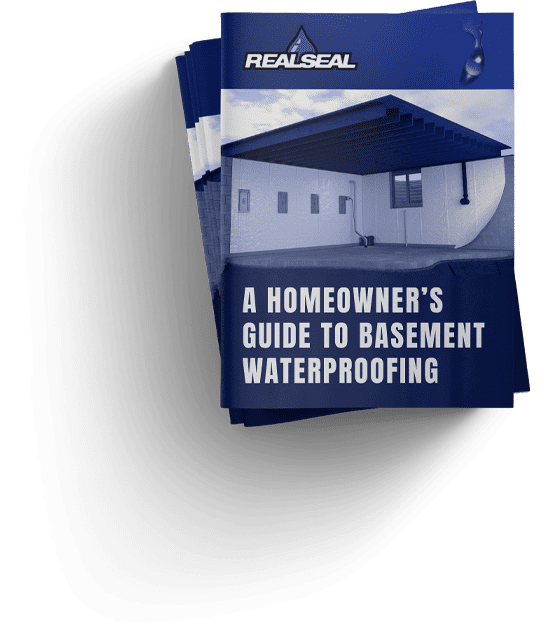 DOWNLOAD OUR FREE GUIDE
We created a guide titled:
"A Homeowner's Guide to Basement Waterproofing" to help you spot common basement issues around your home and learn how to fix them. Enter your email and get the free guide.
"Not Everything's Better When Wet"®