As the owner of The Real Seal, Austin built his business from the ground up starting over 10 years ago. Austin believes in hard work, treating people with respect, and always doing the right thing. This transfers to both the customer experience as well as the culture within The Real Seal Family. He views all his employees as family members and treats them with the utmost level of respect and compassion.
At The Real Seal, your positive experience with us is our top priority. Whether it be with a Foundation Specialist, a Rep on the phone, or the Production Staff installing our solutions, we strive to make your experience a positive one. Our reputation is our most valuable asset, and it is Austin's mission to ensure that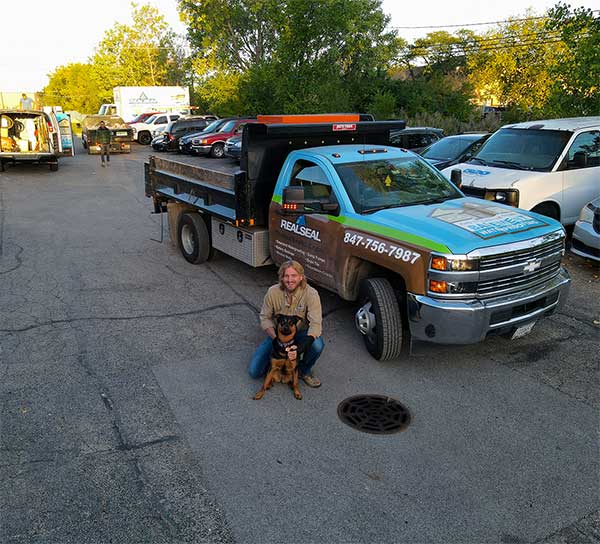 Every person who encounters a Real Seal employee sees that value. Working in the construction field, Austin developed a passion for doing things the right way the first time, with his true can-do attitude and sense of humor. His contagious laughter is the trademark of his spirit embracing anything and everything that is thrown his way, knowing there is always a way to fix it, make it better, and find success. Without avail, from his jovial character in the videos he produces, to the manner in which he addresses his employees and customers, transfers to our company culture.
"I started this company for a simple reason, I couldn't stand working for other people who did not care. Whether they didn't care about their employees, equipment, customers, or their future, I had enough. It was time for a change. Funny thing is, if you want change, you need to start with yourself. Each and every day, I strive to grow and improve so I live up to and support each and every one of our employees' and customers' expectations."

– Austin (President)
Not Everything's Better When Wet!
The Real Seal is a next generation basement waterproofing company committed to improving the service and quality in which customers are treated. We pay attention to the little guys, no basement repair job deserves any less than our full attention. Waiting weeks for estimates and even months to get your basement waterproofed is a thing of the past.
Providing you with peace of mind is our goal.
That's why we have a Fully Transferable Lifetime Warranty on most of our work. What does this mean? We are so certain our work will last that we will repair any work completed for the lifetime of the structure at no cost to the customer. Parts and Labor included in the warranty, subject to Terms and Conditions.
We pride ourselves on taking the hassle out of fixing your leaking basement. Our personalized and expedited service will leave you smiling, and your basement dry. No more dreading rainstorms and wondering what you will come home to. Get The Real Deal with The Real Seal.
Our Technicians have had years of industry experience and have faced every type of problem that your basement may incur. Additionally, we train our Technicians in the most important skill of all, Customer Service. Allow us to show you just how important you are to us.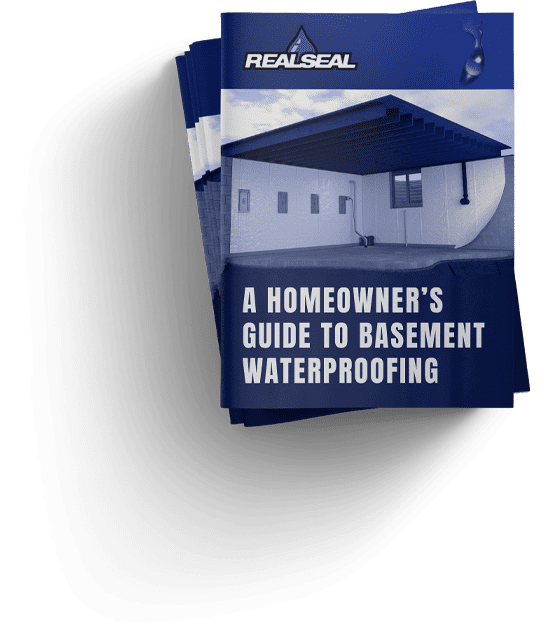 DOWNLOAD OUR FREE GUIDE
We created a guide titled:
"A Homeowner's Guide to Basement Waterproofing" to help you spot common basement issues around your home and learn how to fix them. Enter your email and get the free guide.
"Not Everything's Better When Wet"®