OCTOBER 7, 2021, 1:30pm-2:30pm, Room 1
GET THE WET OUT – SPOTTING LEAKS & STRUCTURAL PROBLEMS BEFORE THEY TURN HAZARDOUS
Sponsored by: The Real Seal
Speaker: Austin Werner
Water may be life, but when it appears in the form of leaks or other moisture infiltration into a building, it can bring health hazards, structural damage, and staggering costs. Come find out the most common causes of leaks, foundation cracks, and other serious issues, how structural maintenance and waterproofing go hand in hand, and preventative measures your association can take to protect its property. This panel of experts will also discuss water management, proper window installation and sealing, signs and symptoms of structural trouble, and some myths vs. realities when it comes to keeping your property safe, sound, and dry.


OCTOBER 30, 2021, 10am – 5pm

HOME & GARDEN SHOW @LAKE COUNTY FAIR GROUNDS, GRAYSLAKE IL.

Booth name: The Real Seal LLC
The Lake County Home and Garden Show returns to the Lake County. Fairgrounds with FREE ADMISSION & FREE PARKING on October 30th & 31st, 2021 for the largest Fall home improvement event in the entire Chicago area!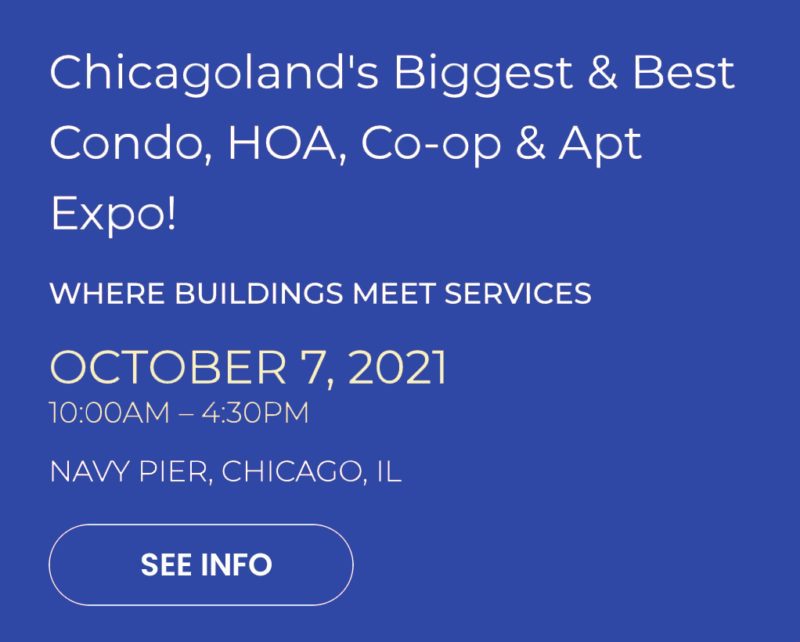 This massive 40,000 sq. ft. event offers you the ultimate in savings and convenience and inspiration for your upcoming projects by highlighting hundreds of the latest home improvement products and services for thousands of the freshest ideas in remodeling, repairing and beautifying your home indoors and out.
This is also the best opportunity to meet and speak with local and national experts who are eager to help with all your home improvement projects. No need to get lost on the web when investing in something as important as your home. In one easy visit, you can meet the PEOPLE behind the businesses and get REAL solutions for your home and family.
Whether it's taking care of projects or repairs you didn't get to this year, getting ready for the holidays and winter or to plan projects and gain early savings and incentives for next year, this is THE event for you!
Homeowners will find inspiration for their upcoming projects by attending one of the many informative, free seminars running throughout the weekend, covering many of the most popular home improvement projects.


There has never been an event of this size and scale in the area to help
you in the Fall and Winter seasons, so please be sure to share the
dates with friends, family and neighbors so they don't miss this amazing
show . . .and it's FREE!
From interiors to exteriors and décor to outdoor, this event makes home improvement fun and easy!
Find the best solutions for every home improvement need all under one roof at the only event of its kind serving Lake County and surrounding communities with FREE admission and FREE parking. Hosted at the Lake County Fairgrounds, 1060 East Peterson Road in Grayslake, IL, on Peterson Road, between Route 45 & Route 83.
The Home and Garden Show is open to the public on October 30th & 31st, 2021, Saturday and Sunday, from 10am to 5pm each day. For more information, visit www.freehomeshow.com.