Many homeowners ask, "should I buy a house with foundation repair" when they're in the market for a home or learning about foundation problems. If that's you, stick around! In this article, you'll learn why it's okay to buy a home with a history of foundation repair and what you should know before you sign any papers.
Should I Buy A House With A History Of Foundation Repair?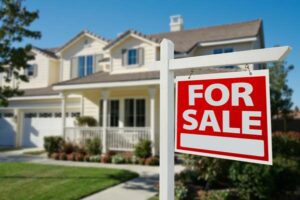 If you're planning on buying a home with a history of foundation repair, call a foundation repair contractor, structural engineer, or geotechnical engineer before you sign any papers. Foundation problems can be hard to spot, so a licensed expert can help point out issues that need urgent or future attention.
In most US states, sellers need to disclose any foundation problems with the home. However, unreliable sellers can minimize the extent of foundation problems or if they've repaired them properly. Even if the homeowner reveals their home has had foundation repair, another opinion can determine if the foundation repairs were effective. Once the foundation repair inspection is finished, the contractor will give you the list of issues and their repair cost. Then, you can factor the foundation repair cost into your offer, potentially lowering the home's cost.
How To Inspect A Home With Foundation Repair
Here's how experts inspect homes with foundation issues or a history of repair.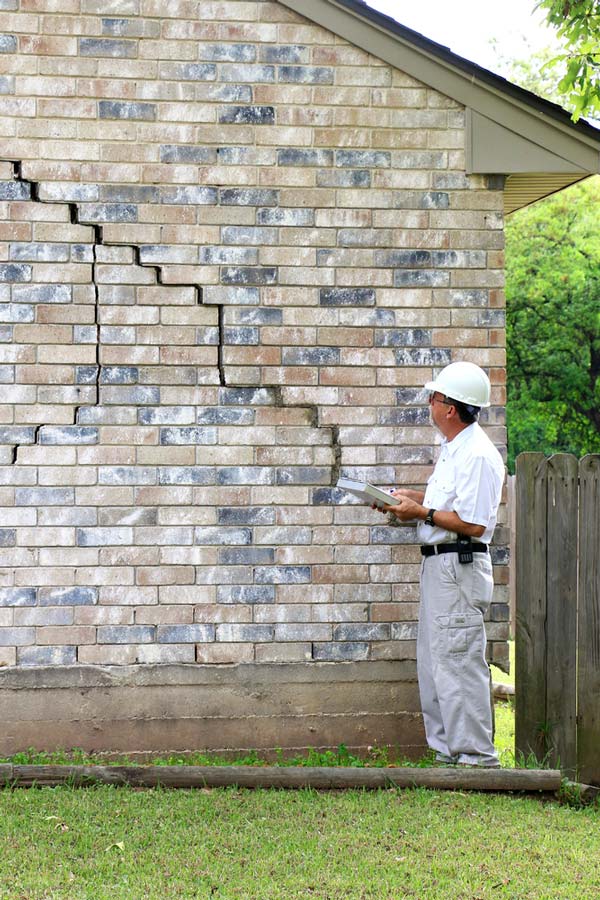 Experts will ask the potential buyer or seller what issues caused them to call. They want to know the areas of concern and see if they're actually a foundation issue or failed repair.
The next step usually involves drawing the home's layout. Once the layout is complete, experts will take elevations of the home using a Zip Level. This tool measures the floor's elevations, locating any sunken or uneven areas. This helps find signs of foundation settlement.
Experts will take photos of any signs of foundation issues, such as cracks, sloping floors, bowing, rotted supports or joists, etc.
If the home has a crawl space, experts will go inside and look for any issues under the subfloor.
Once professionals have all the information needed, they'll write up a repair plan for whoever requested the inspection. Typical foundation inspections are around 45 minutes to an hour.
If the buyer wants the foundation inspection strictly for value purposes, most contractors charge a fee instead of the usual free inspection.
Why Do Homes Need Foundation Repair?
Homes need foundation repair because the foundation keeps the rest of your home stable and structurally sound. If the foundation fails, the rest of your home will be affected. Some resulting issues are nuisances, while others pose serious problems. A foundation inspection will tell you which ones require urgent attention. Here are the most common causes of foundation problems.
Improperly compacted soil – If the soil wasn't properly compacted before your foundation was poured, voids can grow and sink your foundation.
Expansive soil – Expansive soil grows as it absorbs moisture and shrinks when it dries. This back-and-forth movement can crack, shift, and place pressure on your foundation.
Drainage issues and hydrostatic pressure – If your property allows water to drain toward your home, moisture can build up around your foundation and increase the soil's density. When this pressure builds up, it'll push against your foundation, leading to cracks, bowing, and water seepage.
Heavy excavation or lateral pressure – Heavy excavation near your home could damage your foundation. The same applies if a heavy load is parked near your foundation, such as a truck. The load will push down on the soil near your foundation and place pressure on your basement wall.
Natural disasters – Earthquakes, floods, and sinkholes can damage your foundation.
Poor construction and renovations – Poorly constructed foundations require repairs sooner than expected, while improperly planned renovations can add unbearable weight to your foundation.
Signs You Might Be Buying A Home That Needs Foundation Repair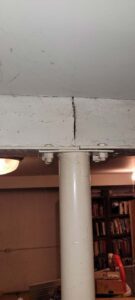 Here are a few signs you might be buying a home that needs foundation repair.
Windows and doors don't close – While inspecting your potential home, open and close as many windows and doors as possible. If you notice that a majority of them don't open or close properly, there's a chance the foundation is settling, throwing the house off alignment.
Sloped, cracked, or warped flooring – Take a marble with you when you inspect the home and place it on the floor. If it starts rolling on its own, chances are the floor is sloped. Cracked floors could indicate the foundation is shifting, and warped flooring could indicate an issue with moisture inside the basement or crawl space.
Separations – If you notice any gaps between the ceiling, floors, or walls, chances are the foundation is settling. This also includes separating chimneys and decks.
Cracks on the foundation – Walk around the outside of the house and look for cracks on the exposed foundation or brick fascia. Cracks wider than 1/10th of an inch are a key indication the home needs foundation repair.
Drywall cracks – Look for cracks near doors, windows, or ceilings inside the potential home, including torn wallpaper. These cracks indicate the foundation is shifting or settling.
If you're looking to buy a home that's had or needs foundation repair, call The Real Seal. Our team of experts can inspect the home and find out what needs to be repaired or if previous repairs were successful. Whether the issue is settlement, voids, or bowing, we can handle it. We also provide foundation waterproofing, crawl space repair, concrete leveling, and more. Call today for your free inspection and estimate.