Do you want to know about concrete floor leveling? Well, good news! This is the article for you. In this simple guide, you'll learn what concrete floor leveling is, when it's needed, different benefits, the difference between concrete floor leveling and mudjacking, and its usual cost.
What Is Concrete Floor Leveling?
Concrete floor leveling is when your sinking or uneven slab is leveled using a special polyurethane foam. Concrete slabs, sidewalks, and driveways are all very heavy. They need strong, solid soil to rest over. Otherwise, they'll just sink into the ground. When you pump concrete floor leveling foam under your slab, it gives it a new, stronger foundation to sit on.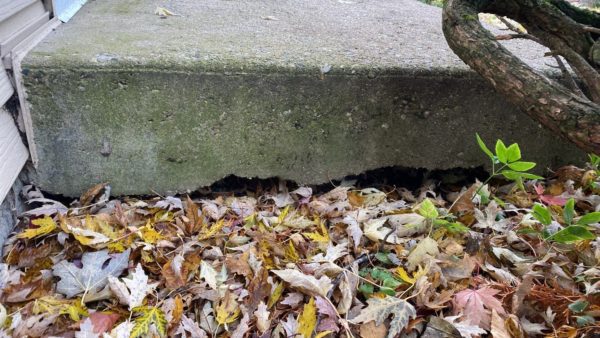 Concrete floor leveling goes by many names. Some of them include concrete lifting, slabjacking, foam lifting, foam jacking, and more. Here's how it works.
The process is completed in three steps.
Dime-sized holes are drilled into your concrete slab.
Polyurethane foam is injected into the holes and under the concrete.
In just minutes, the foam will expand, harden, and lift your slab.
Why Do Concrete Floors Become Unlevel?
Here are a few reasons why your concrete floor is unlevel.
Poor drainage/water issues – If your yard is sloped toward your concrete floor or slab, water can begin to drain in that direction. When water is constantly flowing towards your slab, it can start to wash away the dirt from underneath your concrete. This also occurs when your gutters pour water too close to your foundation or when a sewer line breaks and releases wastewater.
Poor compaction/construction – The soil underneath your concrete floor must be properly compacted. Soil is compacted using smooth roller machines or handheld machines called rammers. This process decreases the space between the soil particles, creating a dense foundation. If not done properly or at all, your concrete floor can begin to sink.
Poor soil/site conditions – If the soil underneath your concrete floor is expansive, it can be problematic. When expansive soil absorbs water, it expands. This can cause your concrete floor to lift up. Then, when the soil dries, it shrinks. This causes your concrete floor to sink back down. The up-and-down movement can cause your concrete to become unlevel and crack.
Poor placement/tree roots – Did you know that a tree's roots can grow twice as wide as its canopy? If trees were planted too close to your home, their roots could begin to crawl underneath your slab. Then they can start to absorb all the water and cause your soil to shrink. Another problem is if the tree dies, the roots can disintegrate, leaving behind pockets that can cause your concrete to sink.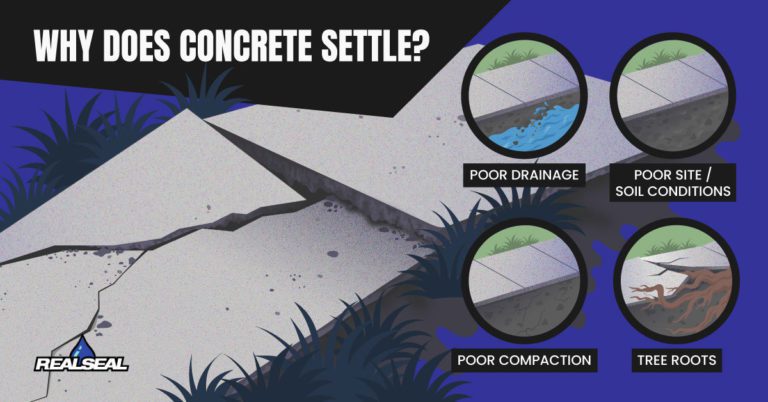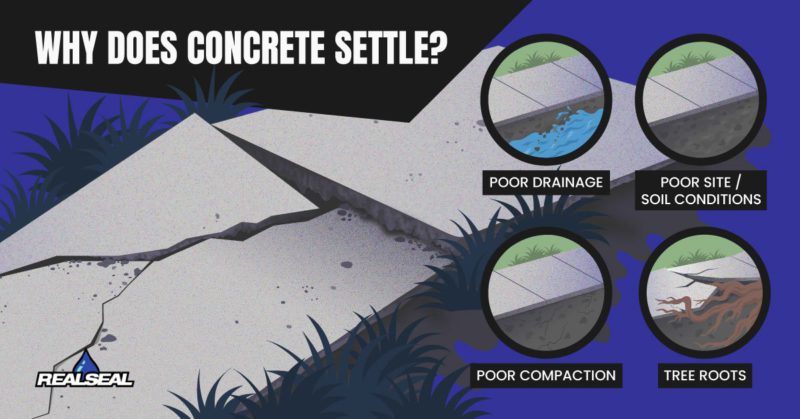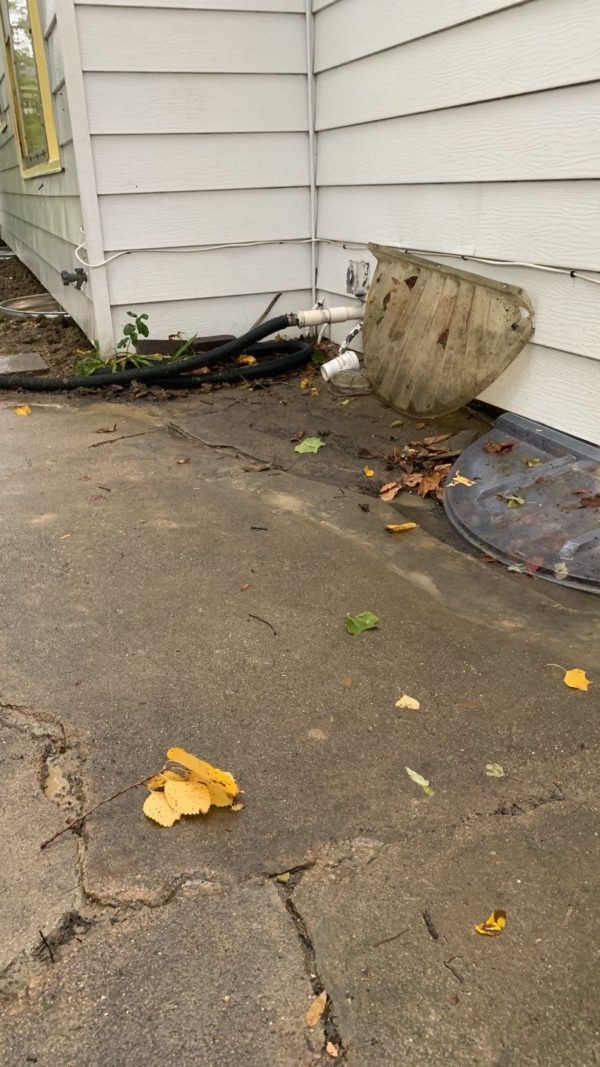 The Benefits Of Concrete Floor Leveling
Below are six benefits that come with using concrete floor leveling foam.
It's quick – Once the foam is injected under your concrete floor, it only takes 15 minutes for it to cure and become usable. Compare that to waiting days for a newly poured concrete slab to dry.
It's non-invasive – You don't have to worry about heavy machines coming onto your property and destroying your yard or home. Concrete floor leveling equipment is light and mobile.
It's lightweight – Concrete floor leveling foam only weighs 2.5 to 4 pounds per cubic foot. Compare that to the slurry used in mudjacking, which can weigh about 100 pounds per cubic foot.
It's safe – The foam used in concrete floor leveling is non-toxic and inert. That means that the foam won't leech chemicals into your yard or poison your grass.
It's cost-effective – If you were to replace your old concrete floor completely, you would have to break apart the old slab, haul away the debris, pour the new slab, and then finally wait for the concrete to dry. All those expenditures add up quickly.
It's waterproof – Concrete floor leveling foam is hydrophobic. Hydrophobic means that the foam will harden and stay hard even if it comes in contact with water.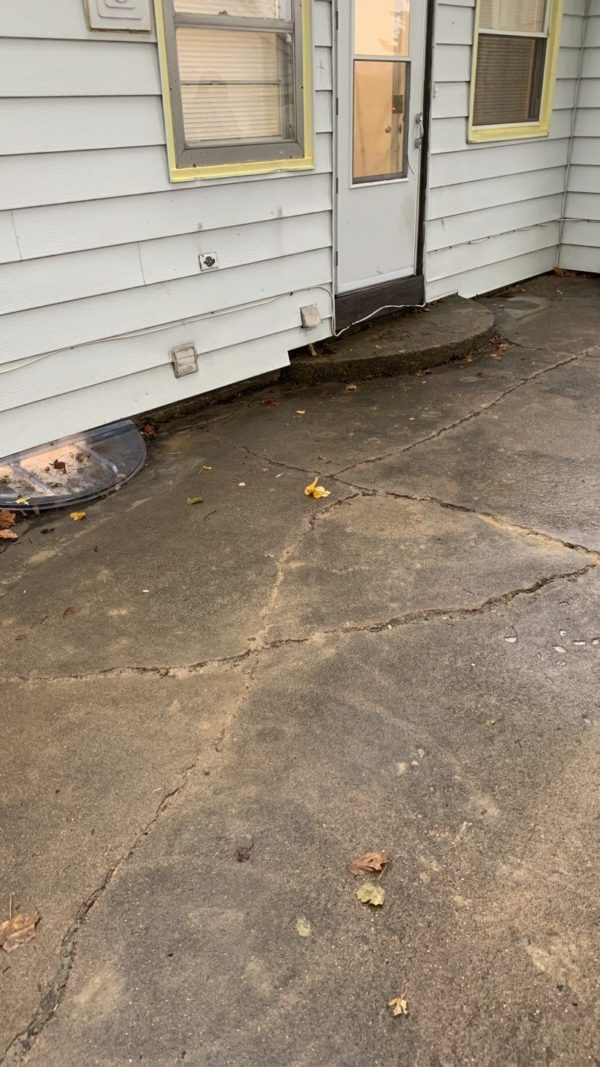 Concrete Floor Leveling Vs. Mudjacking
Mudjacking is an older, less advanced form of concrete leveling. It dates back all the way to the 1930s, and the process hasn't changed much since then. Here are the most common flaws with using mudjacking.
The slurry is heavy – Mudjacking involves using a mixture called a slurry. A slurry is made of sand, cement, and other natural materials. The combination is very heavy, weighing about 100 pounds per cubic foot. This will only cause your slab to sink again.
Mudjacking requires more cleanup – Mudjacking is a very messy process. It involves hundreds of pounds of slurry that can accidentally spill everywhere.
The material is not waterproof – The slurry used in mudjacking is not hydrophobic like polyurethane foam. If it comes in contact with water, it can wash away and cause your slab to sink all over again.
The process can damage your concrete – Mudjacking requires 2-inch holes in order to pump the slurry under your floor. These holes can potentially cause your concrete to crack.
It doesn't last long – Mudjacking only lasts around 2 to 5 years. Foam, on the other hand, can last indefinitely.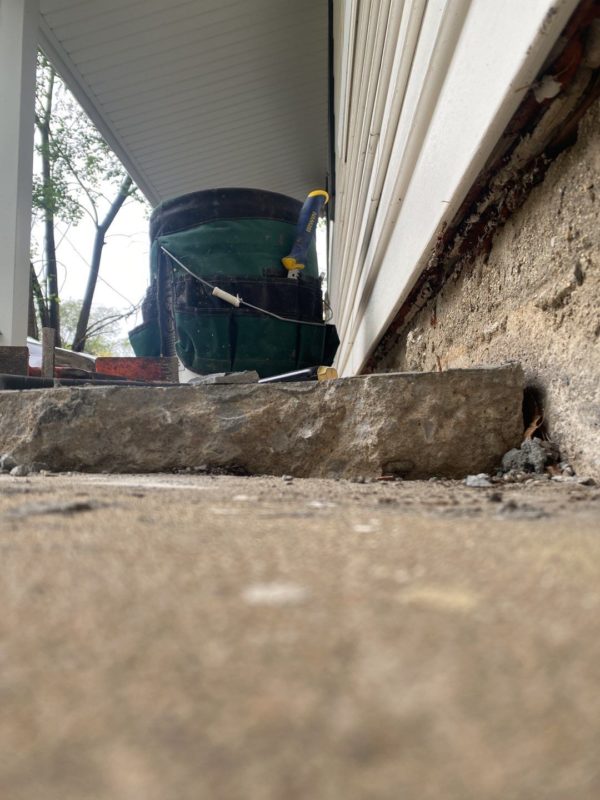 How Much Does Concrete Floor Leveling Cost?
Concrete floor leveling in the Chicago area usually starts at the base cost of $600. The price then increases based on how much floor needs lifting and how large the void is under your concrete. Read about how much concrete leveling costs in 2022.
Who Do You Call For Concrete Floor Leveling?
If you live in the Greater Chicago area and need concrete floor leveling, who do you call? You need The Real Seal! Call us today, and we'll get you started with an in-depth inspection, free repair estimate, and a list of our finest solutions. We also provide basement waterproofing, foundation repair, crawl space repair, and more.