SLOPING FLOOR ABOVE CRAWL SPACE OR BASEMENT
 Some of the most common causes of sloping floors in Chicago can be traced to flaws in the building's design or construction, whether it be too few support columns, columns spaced with too much room in between, rot- or moisture-weakened joists, or poor footings that cause the support columns to settle in certain areas. No matter the cause, it's important to fix your sloping floors as soon as possible.
Have you noticed that you have a sloping floor above your crawl space or basement? The basement and foundation repair experts at The Real Seal will help repair sloping floors above your crawl space or basement in the Chicagoland area. There are a number of factors that can contribute to a sloping floor, and it is important to take note of any sloping or sinking in order to prevent the issue from escalating into a more serious problem with your home.
In addition to sloping floors above your crawl space or basement, there are other signs that your home's foundation isn't structurally sound. Look for indications of moisture in your crawl space; moisture can seep into the joists and support columns that are critical to your home's foundation, causing the wood to weaken and lose its structural integrity.
Moisture can also attract insects that can be bothersome or even cause further damage to the home. If you find that moisture has seeped into your crawl space, our 
crawl space dry-out
 services can remove the existing moisture.  While most sinking floors start to sag in the center of the floor, where the floor is not supported by the home's foundation, this is not always the case. Make sure to take note of any uneven areas in the first floor, as sloping can occur against walls, in corners, or in the center of the area.
 If you have noticed any signs of a sinking floor above a crawl space or your basement, contact us for a free consultation. Our foundation experts offer the most thorough sloping floor repairs in the Chicagoland area, often through the 
installation of ibeam supports
  and we treat every home the way we would want our own homes to be treated. Let The Real Seal fix your
sagging floor
and protect your home.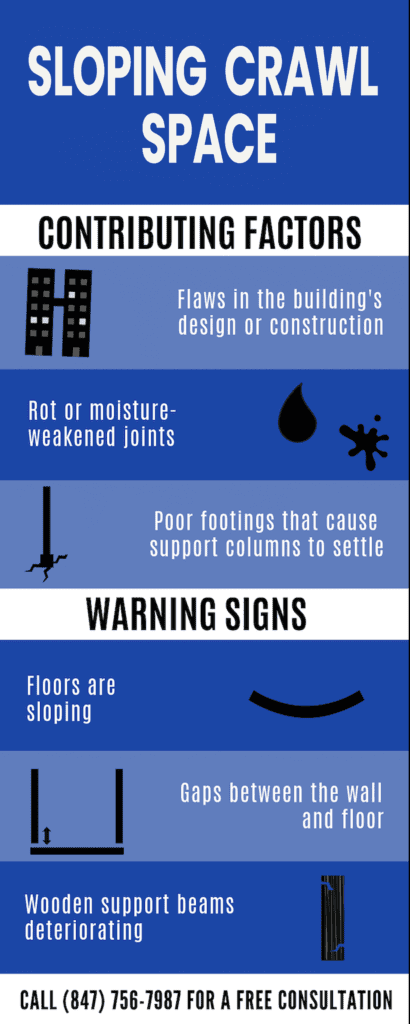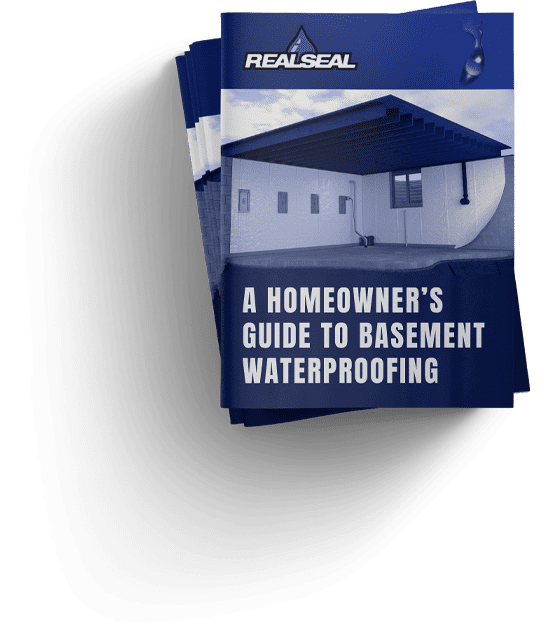 DOWNLOAD OUR FREE GUIDE
We created a guide titled:
"A Homeowner's Guide to Basement Waterproofing" to help you spot common basement issues around your home and learn how to fix them. Enter your email and get the free guide.
"Not Everything's Better When Wet"®