If you want to know how to fix sagging floors in your new or old home, you're in the right place.
Sagging floors can be a sign something is wrong with your basement, crawl space, or slab foundation. This usually means your foundation is sinking into the soil below, causing your floor joists or concrete slab to sag.
This simple repair guide will teach you what causes sagging floors, how to inspect your foundation to determine the reasoning, and how to fix it.
What Causes Sagging Floors?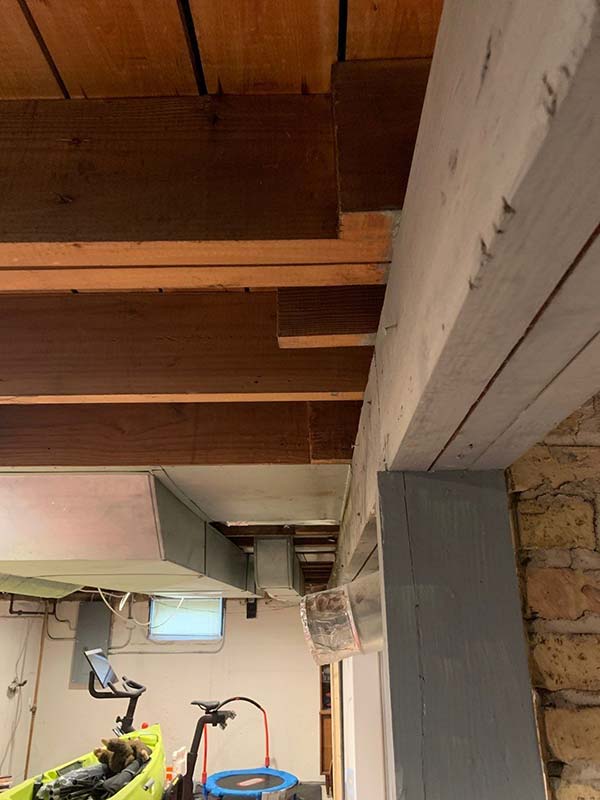 If your basement or crawl space home floors are sagging in the middle, chances are it's an I-beam issue. If your floors are sagging around the edges of your home, it's a settling problem.
The same applies to slab foundations, except if your floors are sagging in the middle, you might have a void below your concrete. Each problem comes with its own solution. For joist or I-beam problems, experts can or install steel support jacks.
For settling problems, experts will install push or helical piers to lift those sections of your home. If you have a void below your concrete, a professional will pump an expanding polyurethane foam underneath your slab.
How To Inspect Your Foundation
If you want to know what type of problem your foundation is suffering from, here are a few different tips. 
Inspect your support posts – If you have a basement or crawl space underneath your home and your floor is sagging, experts recommend inspecting your support posts. If your crawl space is supported by wooden posts, check where they meet the floor. Use a screwdriver to poke or push through the wood. If the wood is mushy or rotten, your foundation is losing structural support.
Inspect your floor joists – Your floor joists are the horizontal beams that run underneath your floors. If these beams are cracked or rotten, that could be the leading cause of your sagging floors. Professionals also recommend making sure that the joists were not cut improperly to install pipes, wiring, or HVAC ducts.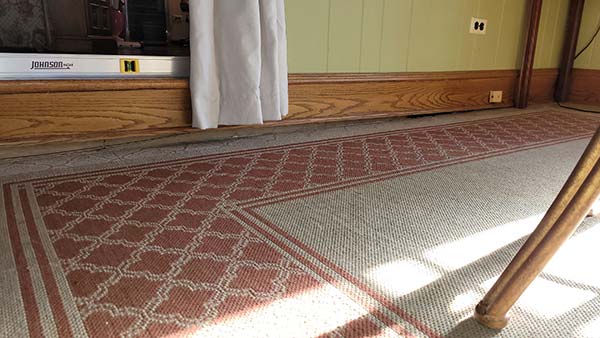 Inspect your foundation for moisture damage – Look for condensation on your floors and walls. If moisture is building up inside your basement or crawl space, rot could be growing on your wooden joists and beams, which can lead to structural damage. An increase in moisture can also lead to higher utility bills, pests, and worse.
Inspect your home for signs of settlement – One of the most common signs your foundation is suffering from settlement issues is sticking windows and doors. When your house becomes misaligned, your window and door frames are not going to hold your door or window properly, causing them to stick.
How To Fix Sagging Floors
Here are a few ways foundation repair professionals fix sagging floors broken down by different foundation types and problems. 
Will Homeowners Insurance Cover Sagging Floors?
Sagging floors caused by settlement, voids, or improper construction are typically not covered by homeowners insurance. If the damage was caused by something sudden or unexpected, such as a flood or earthquake, you would usually need separate insurance. 
Who Can Help Fix Sagging Floors?
If you live in Chicagoland, call The Real Seal. Our trained professionals will inspect your sagging floors and foundation, find out what's causing the problem, and come up with a permanent solution. We also offer foundation waterproofing, concrete leveling, and more. Call us today for your free inspection and quote.