ADJUSTABLE BASEMENT JACK POST INSTALLATION
If you're experiencing I-beam support issues, some signs include uneven sloping floors and ceiling cracking that runs parallel with the I-beam. Jack posts are a great way to stabilize the I-beams that support the walls in your basement. With so much pressure on this bottom layer of your home, it's imperative that you have a sturdy base.
Why get basement jack post installation to support your basement's walls?
Steel I-beams are commonly used as a support solution because of the structure of the beam. Their shape makes them stronger than a flat piece of steel would be. The web is extremely resistant to stress, while the flanges are resistant to bending movements. Add even more reinforcement to this with an adjustable jack post installation—The I-beams support your walls while the jack posts support the I-beams. This type of basement support post is available in a variety of sizes and thicknesses based on your specific application.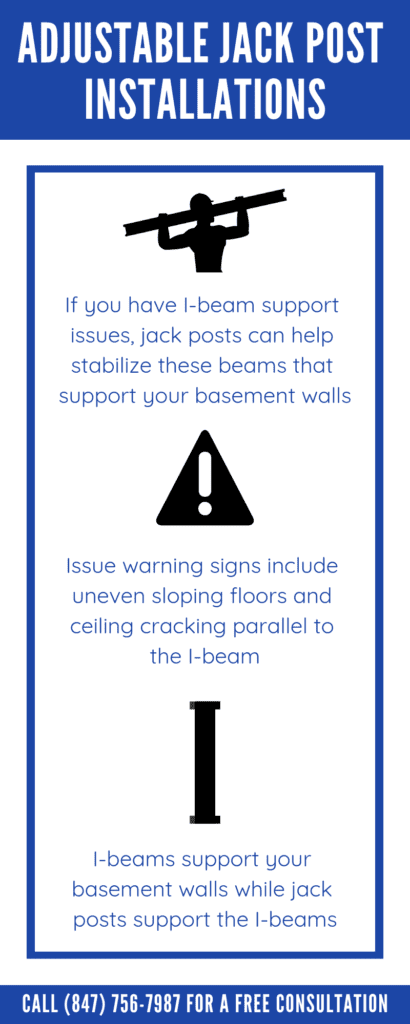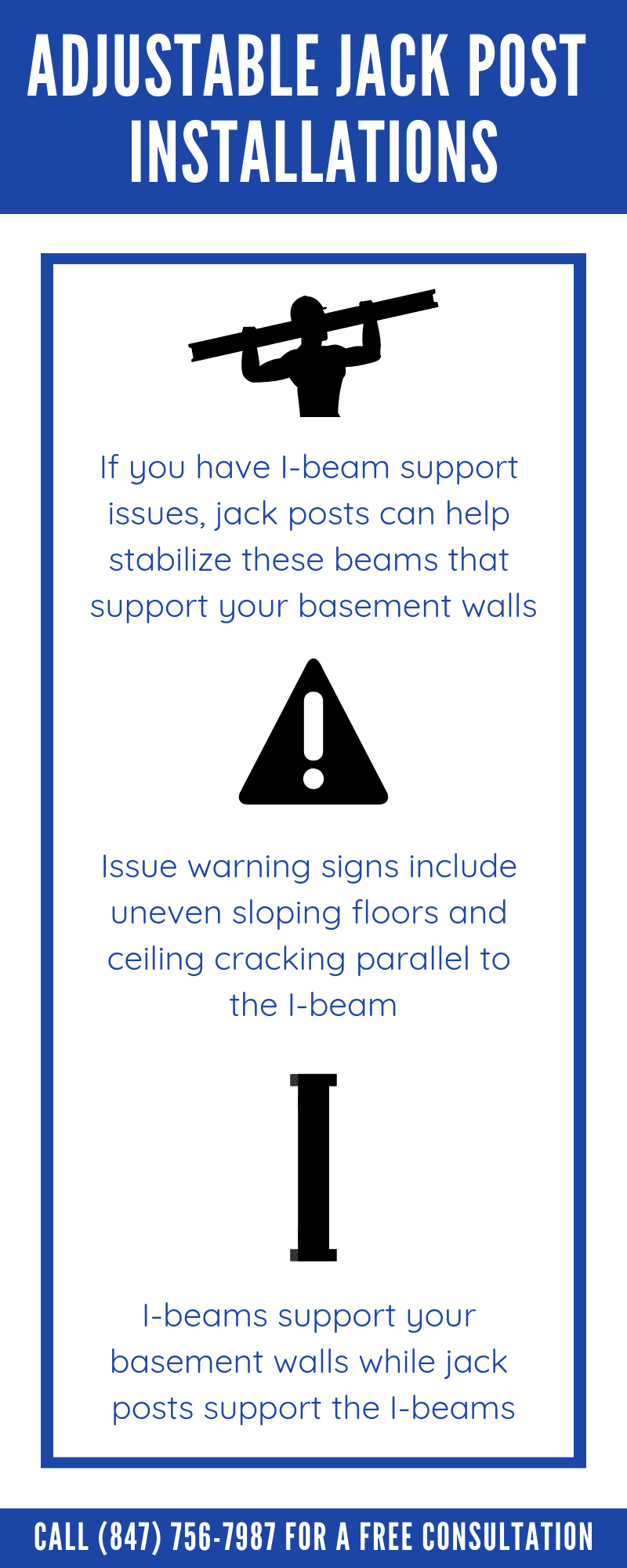 How does The Real Seal approach basement jack post installations to support your I-beam? Here's the process:
Create a footer for the I-beam support to hold the I-beam.
Frame out where to pour the concrete.
Pour the concrete and level it off.
Wait two weeks, so the concrete can fully dry and cure.
Measure from the I-beam to the footer, so we can cut the piece of steel to length.
Drill a hole where we'll anchor the baseplate.
Get the footing, anchor, and steel in place.
Drill the baseplate into the bottom of the I-beam.
Drill the adjustable screw into the top piece that connects to the top of the I-beam support. We're able to twist and adjust the support, in addition to raising or lowering it to ensure that the beam stays level.
If you need basement jack post installation for your home in the Chicagoland area, contact The Real Seal today. We'd be happy to discuss your basement support post options in further detail and get started on your next project.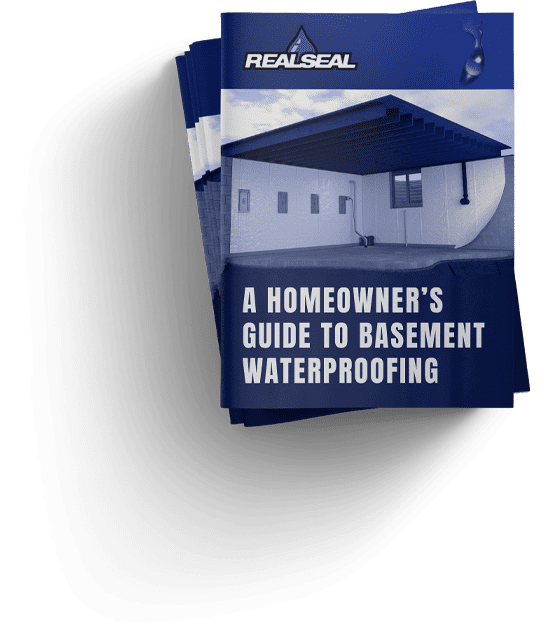 DOWNLOAD OUR FREE GUIDE
We created a guide titled:
"A Homeowner's Guide to Basement Waterproofing" to help you spot common basement issues around your home and learn how to fix them. Enter your email and get the free guide.
"Not Everything's Better When Wet"®