Chicago summers are a blast. There are so many festivals and fun things to do around the city. However, this only applies if the weather cooperates. Chicago summer storms can be brutal and cancel the events we love to attend. Also, they can cause real damage to our homes if we aren't careful. Here are some tips for protecting your home against summer storms that you should know before the next big one hits.
The first step in getting your home ready for the summer is to waterproof your basement. Basements attract moisture because they're closer to the ground. As a result, you need to prepare against this moisture and hire a professional to waterproof things right away. The Real Seal does some of the best Chicago basement waterproofing out there. We'll ensure that things are sealed, so nothing damp makes its way inside and ruins your summer plans.
Interior Basement Waterproofing
Below are the best ways to waterproof the interior of your basement.
Sump Pumps – A sump pump is a fixture that sits in a home's basement or crawlspace. It helps remove groundwater from underneath your home, preventing water from seeping through your floor and walls. Without a sump pump, water or heavy precipitation could become a major issue for your basement.
Interior Drain Tile System – The interior drain tile system collects water from the soil below your foundation and directs it to your basement's sump pit. The interior drain tile is usually installed below the slab floor.
A perforated pipe is laid in a bed of washed stone under your basement floor. As water gathers around and under your home's foundation, this pipe gathers the water and redirects it to a sump pit. From here, the sump pump will eject the water from the sump pit.
Read more about – A Beginner's Guide To Interior & Exterior Drain Tile Systems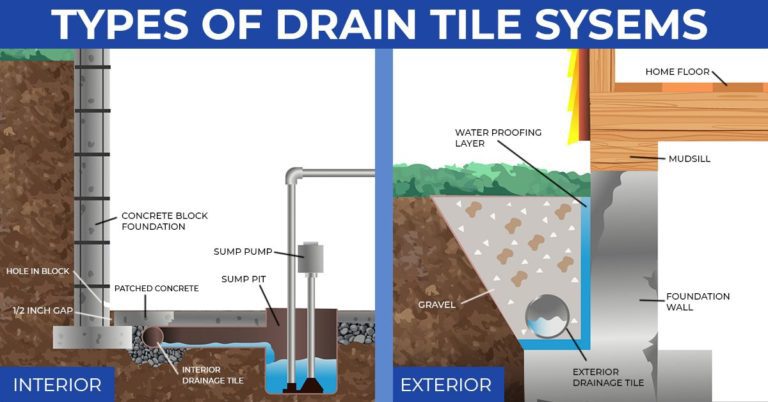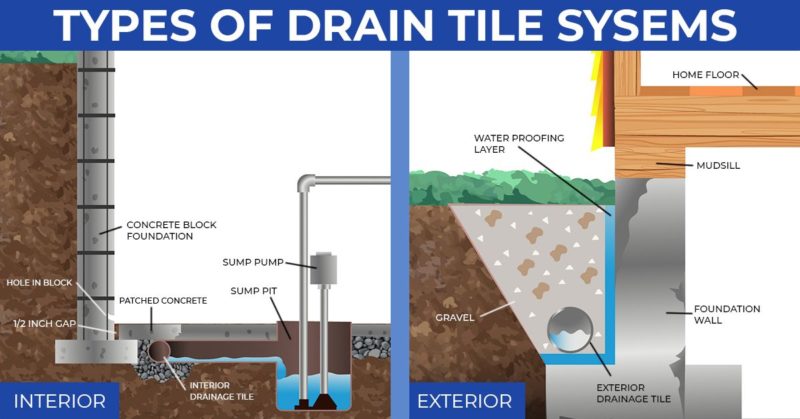 Vapor Barriers (Moisture Barrier) – A vapor barrier is typically polyurethane sheeting added to basement walls. Vapor barriers prevent moisture penetration through the walls, helping fight against mold growth.
Basement/Egress Windows – A window in your basement acts as a backup plan for getting out if there's an emergency. You want to make sure your egress window is sealed, otherwise, water can seep through cracks and edges. Water can pool up inside your window well if you don't have a proper drainage system.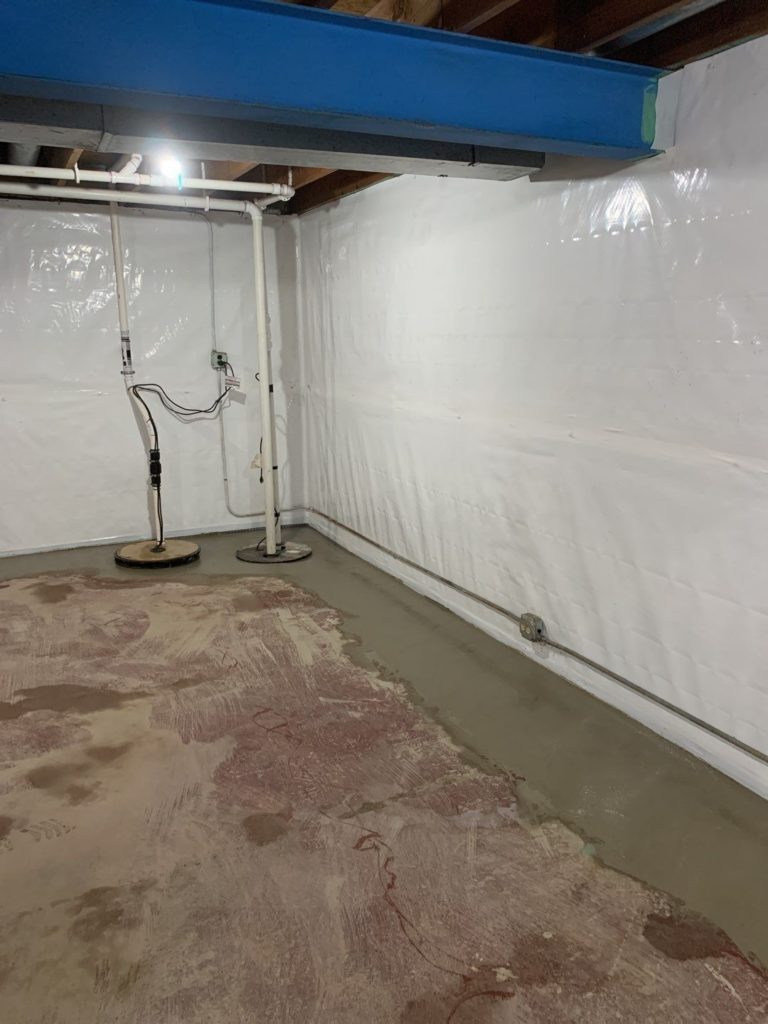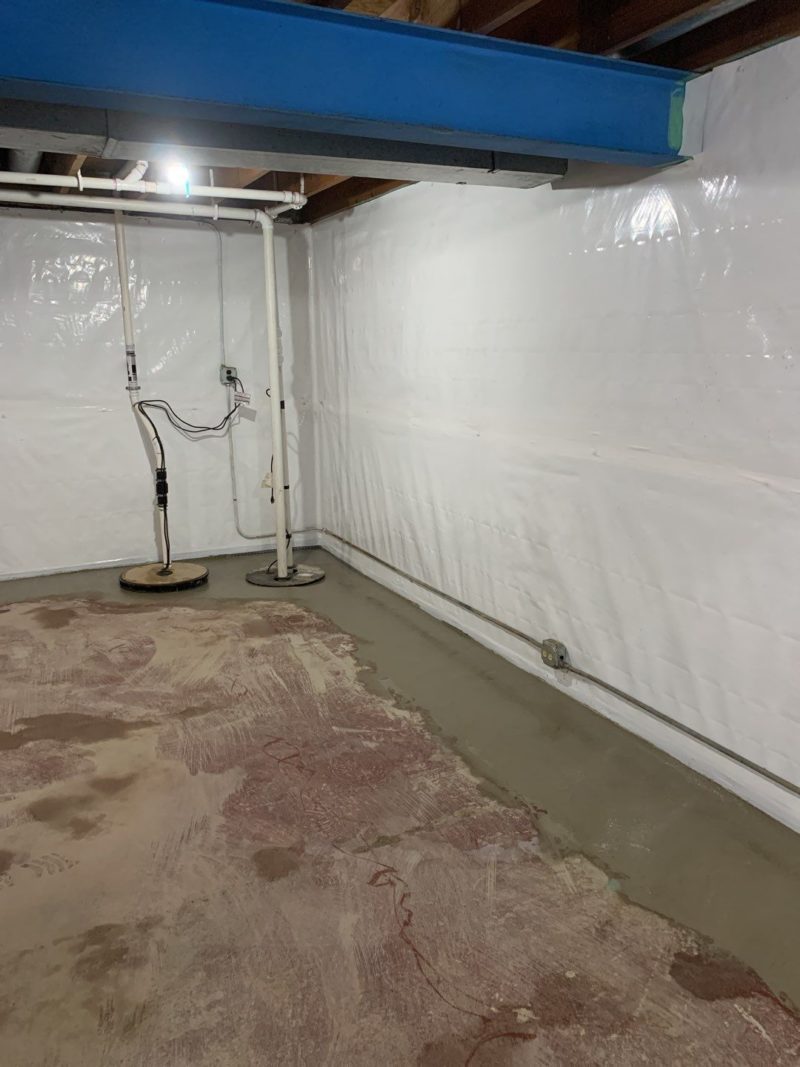 Exterior Basement Waterproofing
Below are a few different methods for waterproofing the outside of your basement.
Exterior Drain Tile System – An exterior drain tile system keeps water from building up in the soil outside foundation walls. The system channels water away, draining the soil around your home and relieving pressure from your foundation. The drain tile carries the water to your sump pit, and the sump pump ejects the water using a discharge line.
French Drain – A French drain is a perforated pipe placed just below the exterior soil's surface to promote water drainage.
Gutter/Downspout Extensions – Gutter extensions are highly recommended for the average home in America. Instead of water from your gutters pouring directly at the base of your home/foundation, these extensions channel the water further away (at least 20ft) from your home.
Discharge Line – A discharge line is used with a sump pump to carry water to the outside of the house. In a basement waterproofing system, sump pump discharge lines have several essential factors. Just like gutter extensions, discharge lines should carry the collected water at least 20ft away from the foundation, spaced out from each other to avoid water pooling up in your yard.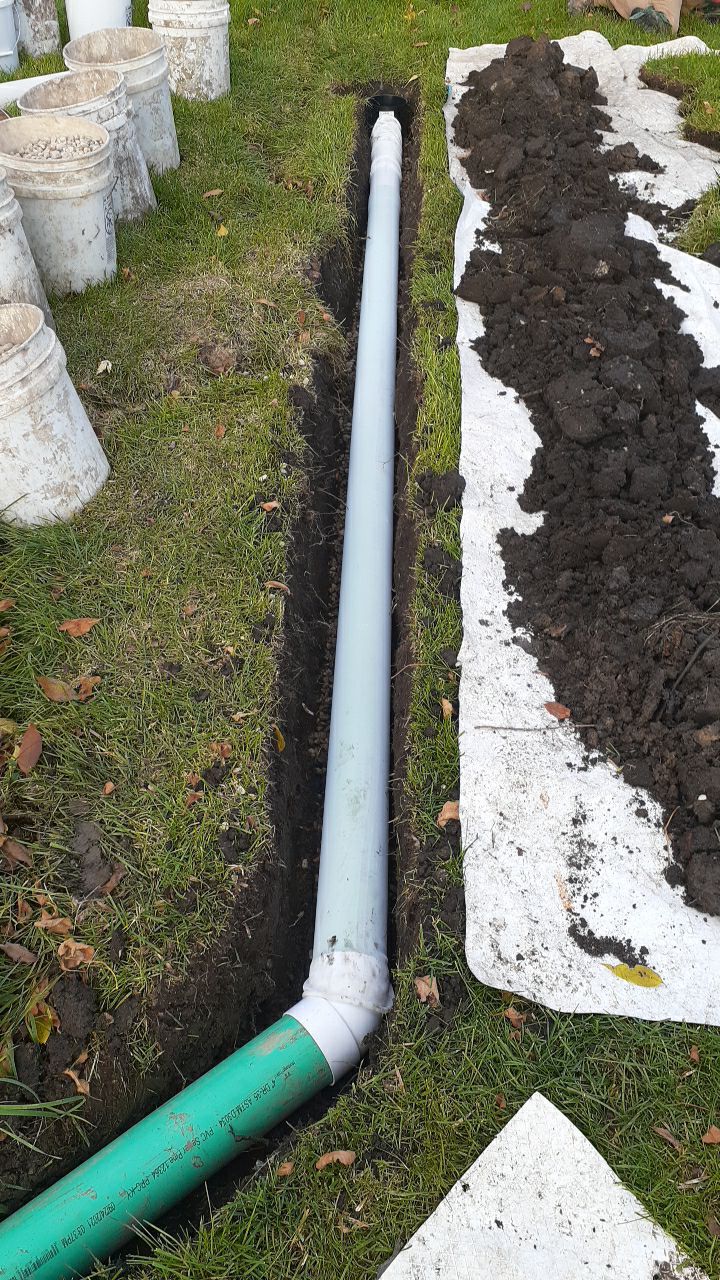 The Cost Of Waterproofing Your Basement
The average cost for waterproofing a basement ranges from $7,000 to $11,000. That includes a vapor barrier, drain tile, sump pumps, and a backup pump. The best way to fully waterproof a basement is to use a combination of methods, adding stronger lines of defense against water and hydrostatic pressure.
Impact-Resistant Windows and Doors
Another tip for protecting your home against summer storms is to buy impact-resistant windows and doors. Weather-resistant windows and doors are better than standard doors because they've been tested against high winds and heavy rains. Impact-resistant doors and windows have reinforced hinges and frames that make it impossible to breakthrough. Not only are they great against storms, but they can also protect you against intruders. There are plenty of reasons to make the switch.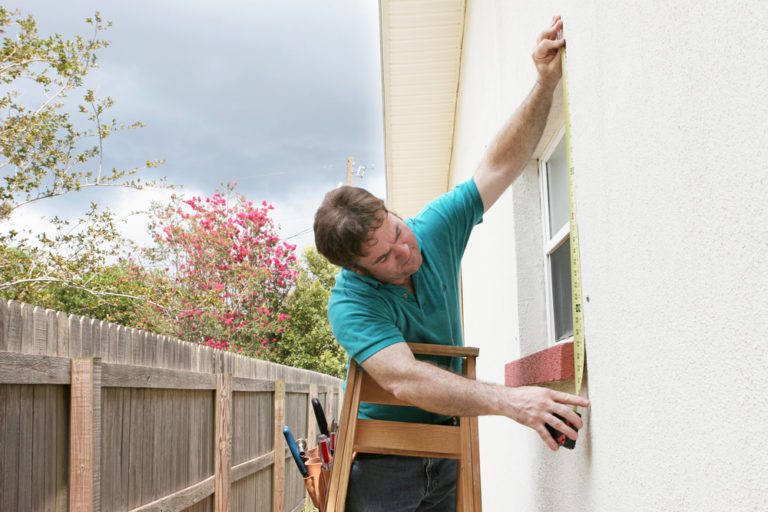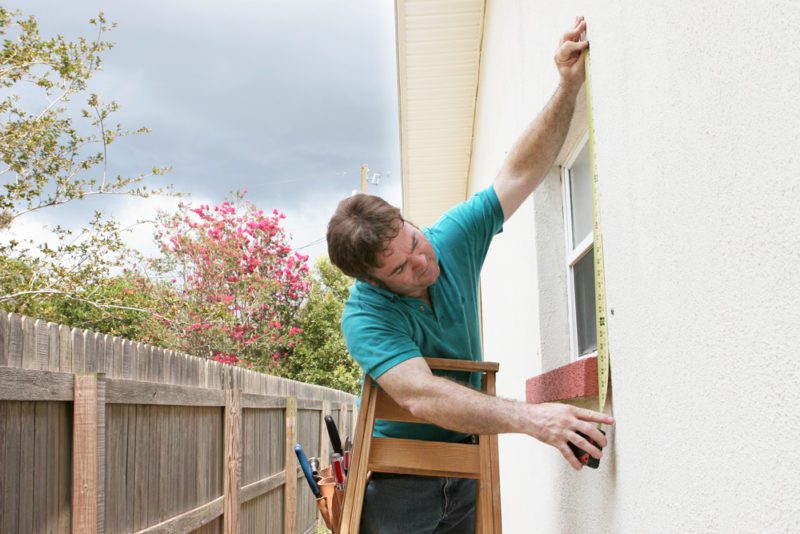 You ought to reinforce the roof of your house before another storm hits because the damage could be detrimental. If you're missing just a few shingles, water can make its way in through the ceiling. Moreover, loose shingles could break off and hit a window in your home. Consequently, you have to call the pros to get things fixed before disaster strikes.
Leaks can ruin your home and invite unwanted creatures inside. As a result, you must protect it against summer storms that may put your home at risk. Start by calling The Real Seal today so you can continue enjoying your summertime activities.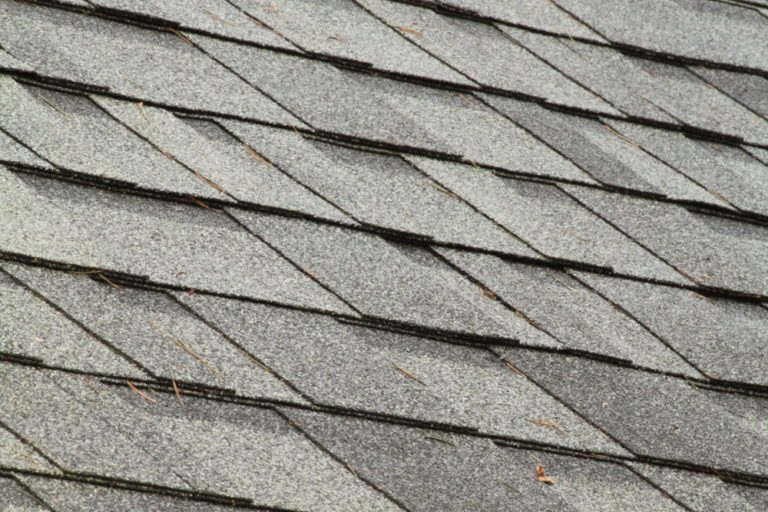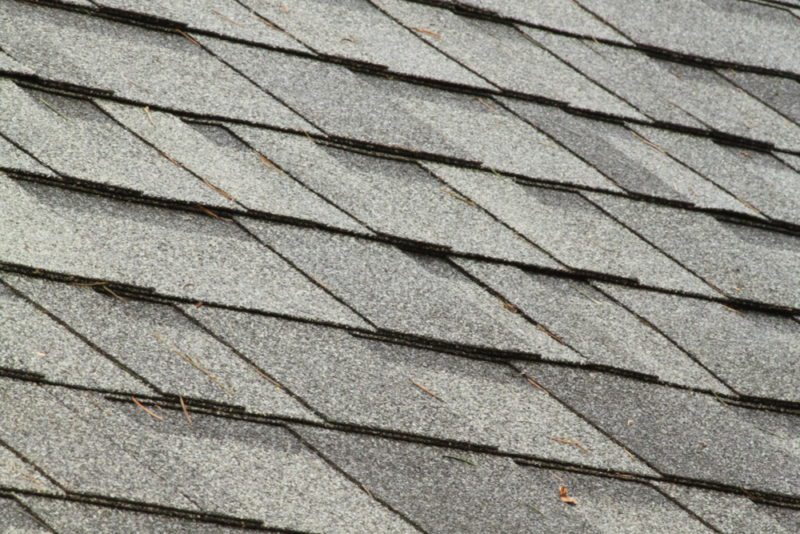 If you live in the Chicagoland area, call The Real Seal for all of your waterproofing needs. We can inspect your foundation, find any problems or signs of potential damage, and get you on the right path. The Real Seal specializes in foundation repair, crawl spaces, basement repair, waterproofing, and more.