Do you know what drain tile is? Do you know how drain tiles prevent water from pooling up inside and outside of your home? We will explain all of that and more in this article. So follow along with a beginner's guide to interior & exterior drain tile systems.
What Is A Drain Tile System?
Also known as a footing tile system, a drain tile system contains perforated pipes that gather groundwater and direct it away from your home's basement and foundation walls. You don't want water seeping through cracks or the cove joint (where the floor meets the wall).
There are two types of drain tile systems: interior and exterior. An interior drain tile system prevents moisture from building up in the soil under and around the foundation. When the soil doesn't have excess water in it…it can't get into the basement. Exterior drain tile systems might also use a sump pump if gravity isn't able to channel the water away from the foundation.
Waterproofing a basement should be one of your biggest priorities, and drain tile is a guaranteed lasting solution. Combined with a sump pump, vapor barrier, and other waterproofing solutions, you can keep water out of your basement for good!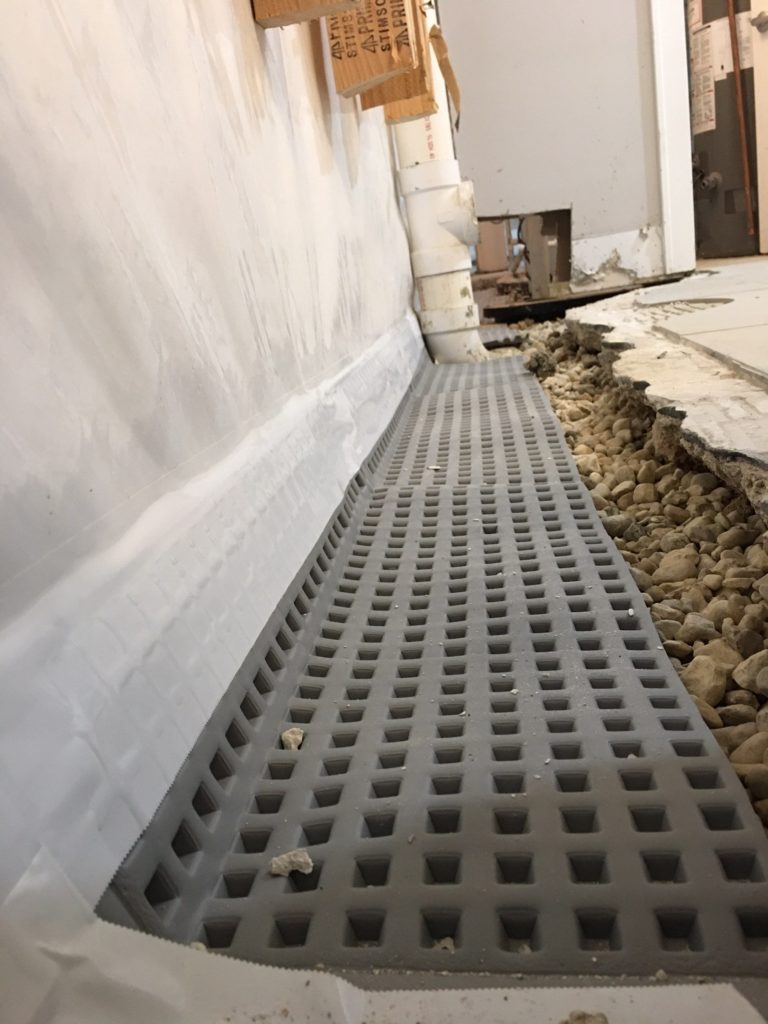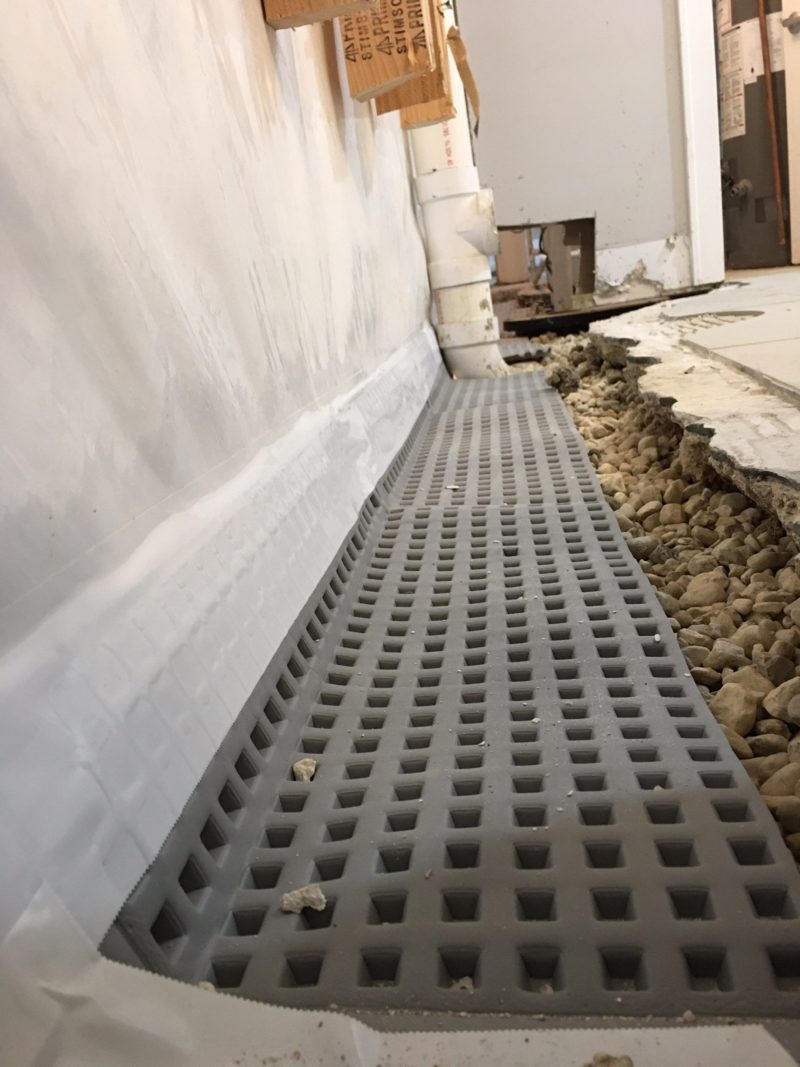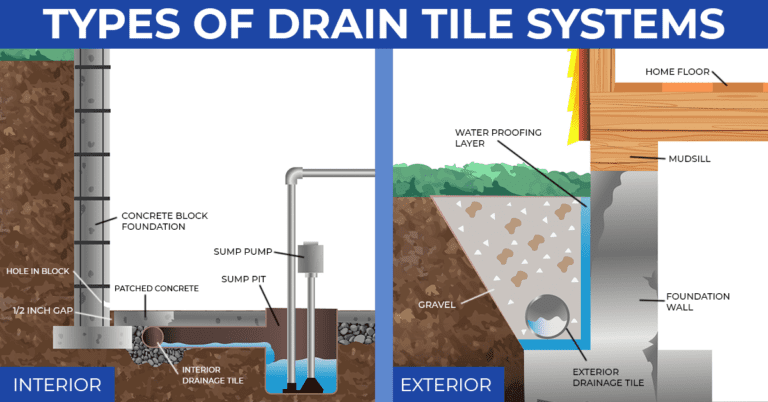 Benefits Of A Drain Tile System
Many homeowners choose to install an interior drainage system because the construction process is quick and easy. Contractors jackhammer the floor, install the system, and replace the floor in a matter of days. You can easily access an interior drainage system if necessary, but it will usually never clog.
How Are Drain Tile Systems Installed?
To install an exterior drain tile system, a trained professional must dig up the area around the foundation, clearing away plants, sidewalks, and other obstacles. Thus, the construction process can last longer than an interior drain tile system installation—but it won't disrupt your home's interior.
Another benefit of doing the exterior drain tile is that you do not need to remove or touch anything in the basement. Save for the installation of a sump pump, all of the work is performed outside the home. So, if you have a beautifully finished basement, it need not be touched to complete the basement waterproofing system.
Read more about – Are Floor Cracks Normal?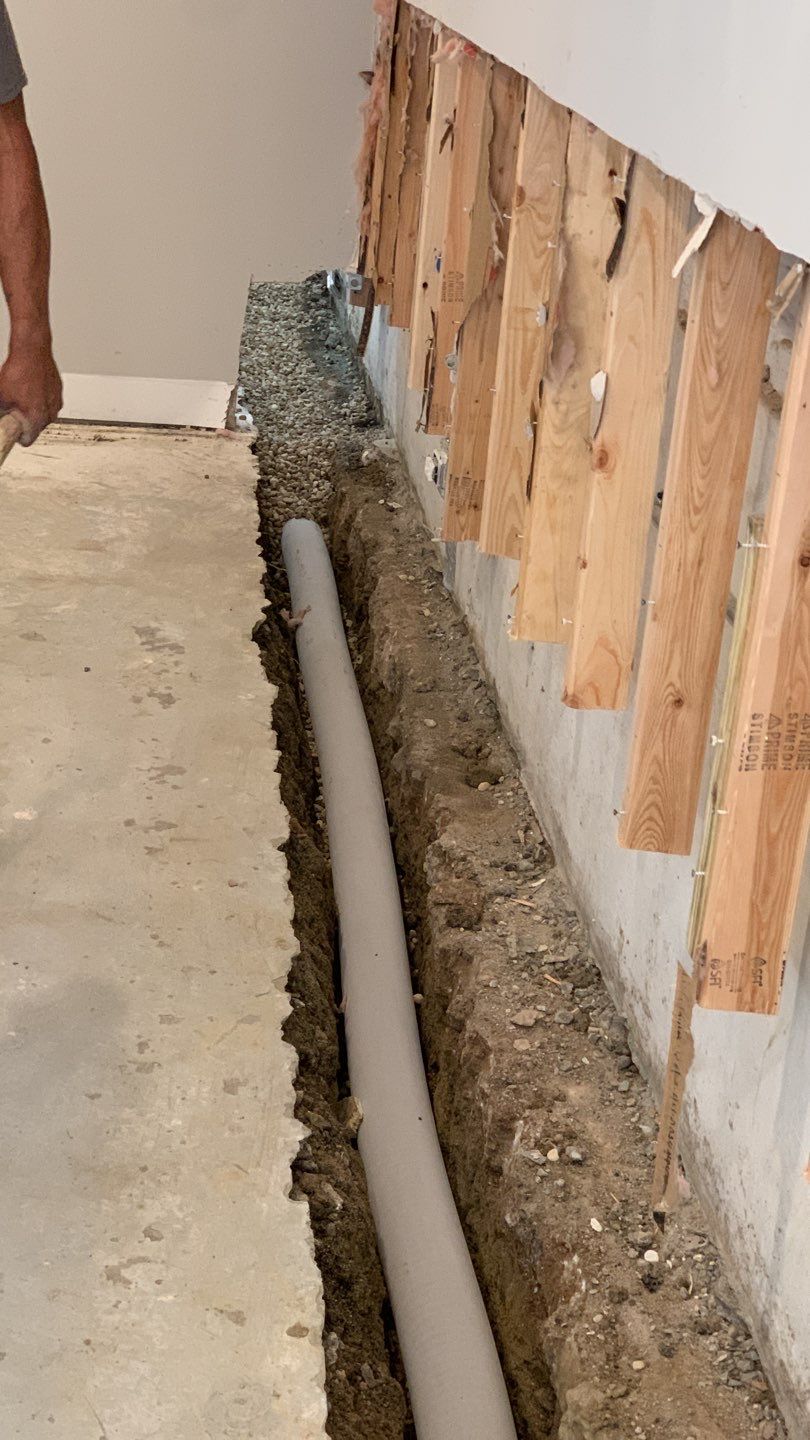 To understand what drain tile prevents, you've got to learn what hydrostatic pressure is. As water gathers around your foundation, it builds up and causes pressure. An interior drain tile system collects the water and prevents the pressure from building up.
The interior drain tile system collects water under and around your basement and directs it to your basement's sump pit. You can install an interior system in three ways: above the concrete slab, within the slab's edge, or below the slab.
A perforated pipe is laid in a bed of washed stone under your basement floor. As water gathers around and under your home's foundation, this pipe gathers the water and redirects it to a sump pit. From here, the sump pump will eject the water from the basement.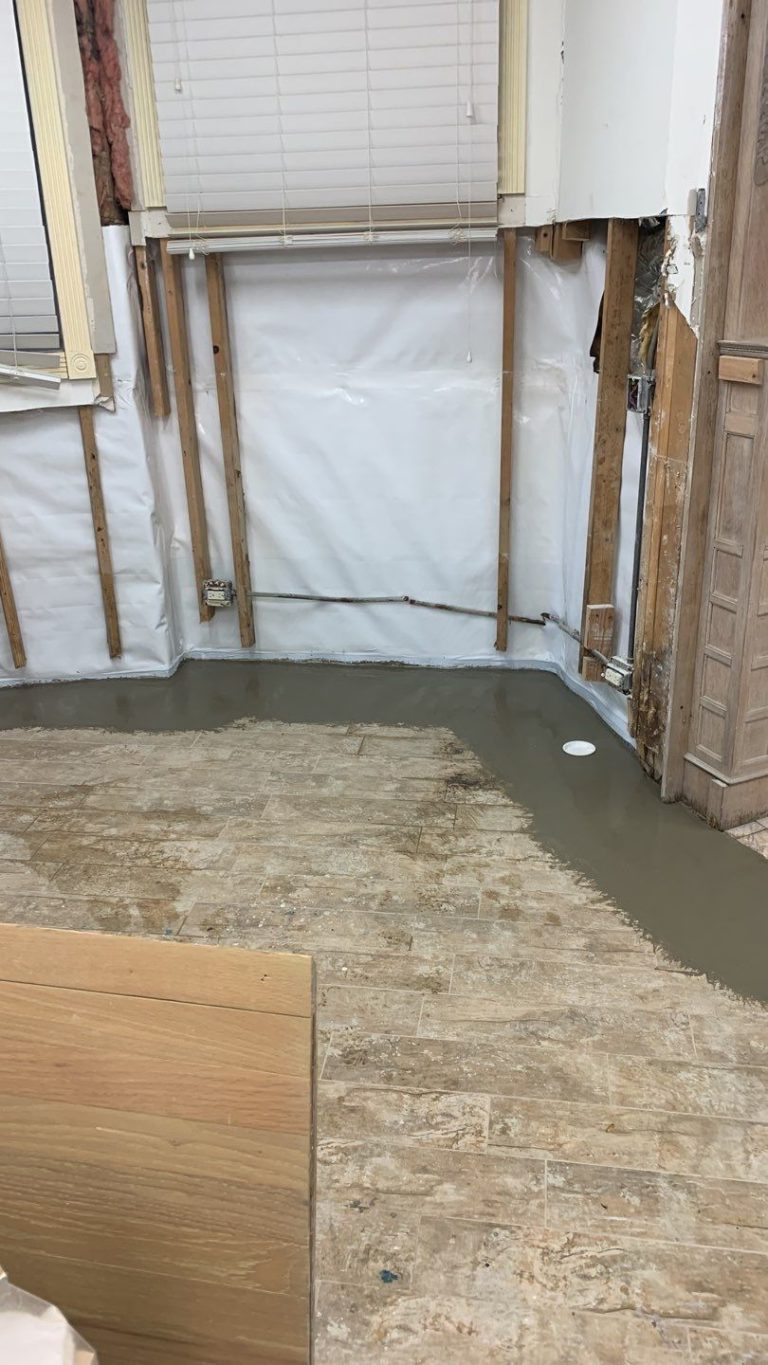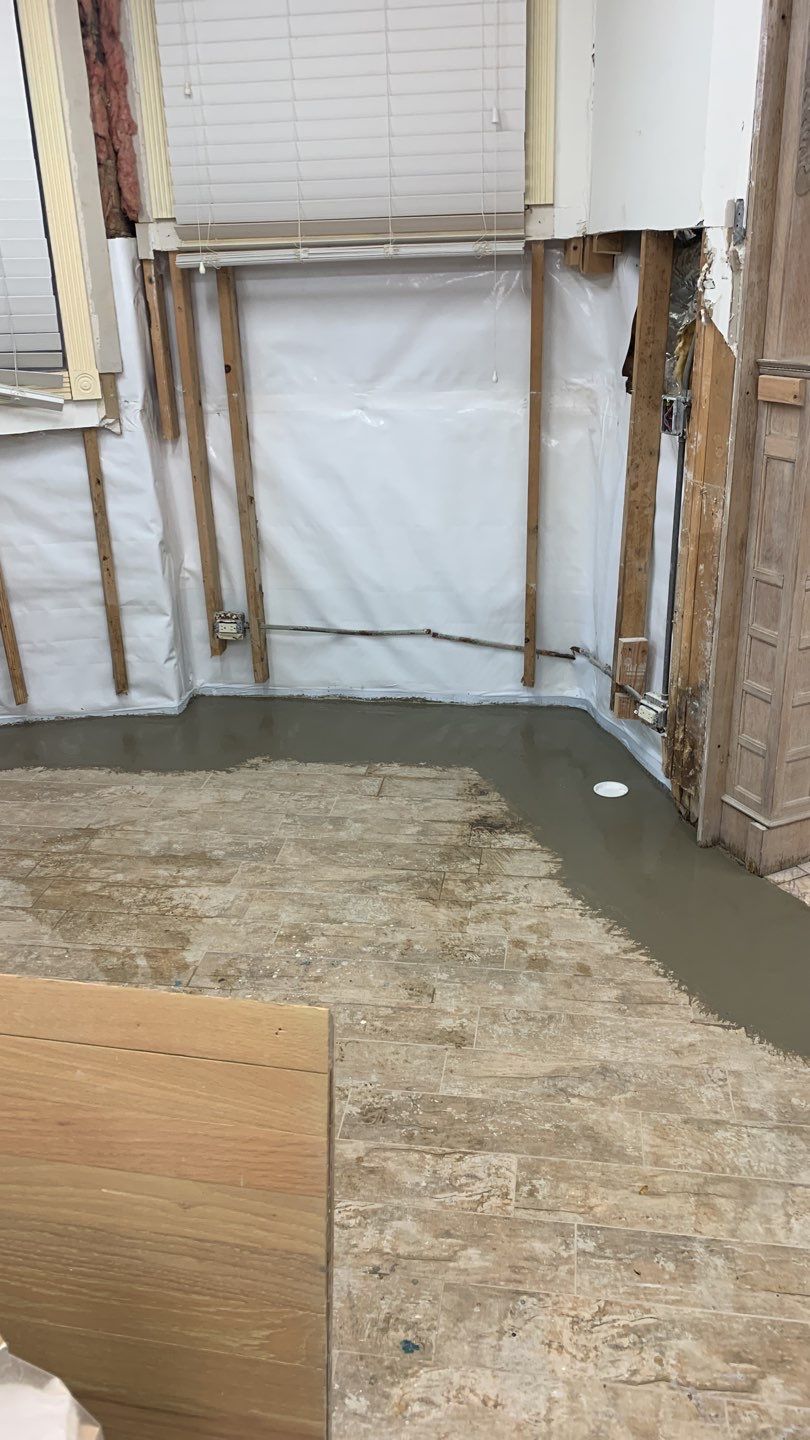 An exterior drainage system directs outside water to a street's sewer, draining the soil around your home and relieving pressure from the home's foundation. The same mechanics are in play for this system. Water gathers in a basin around your foundation, and a gravity pipe system directs the water into a sump pump. The pump then ejects the water from the home via a discharge line.
Both systems, while they may be different in installation, accomplish the same goal. It will allow you to finish your basement, adding usable living space to your home. Mold, musty smells, and pooling water will no longer be worries of yours.
Other Waterproofing Solutions
Other waterproofing solutions combined with drain tile create the ultimate water seal.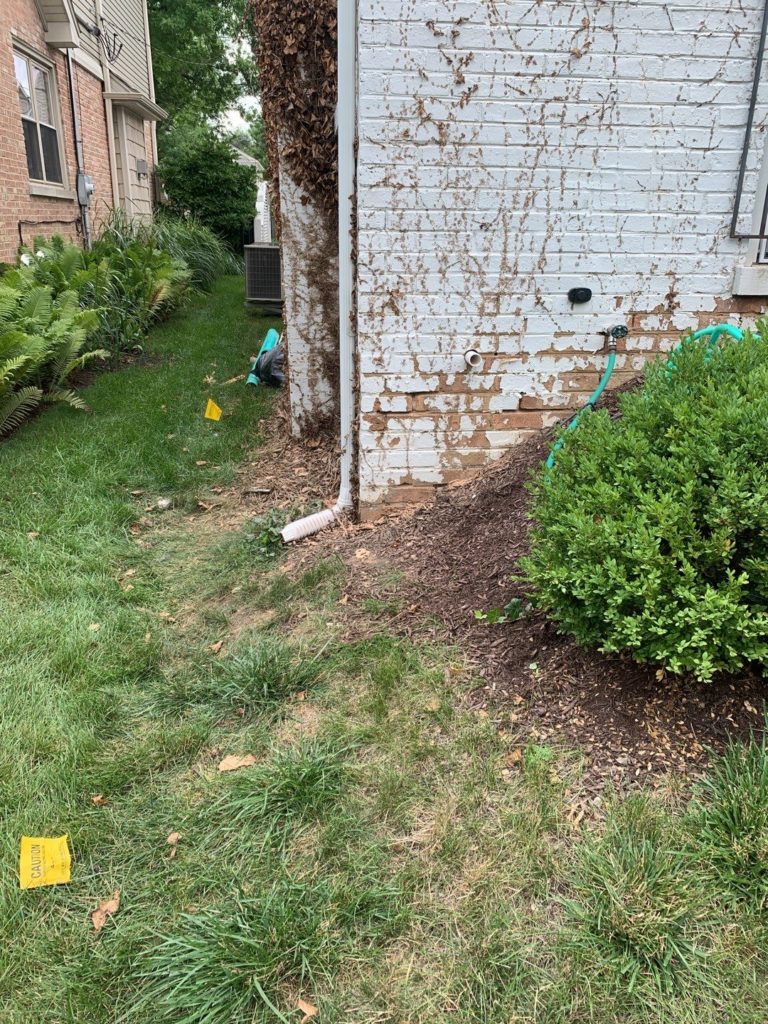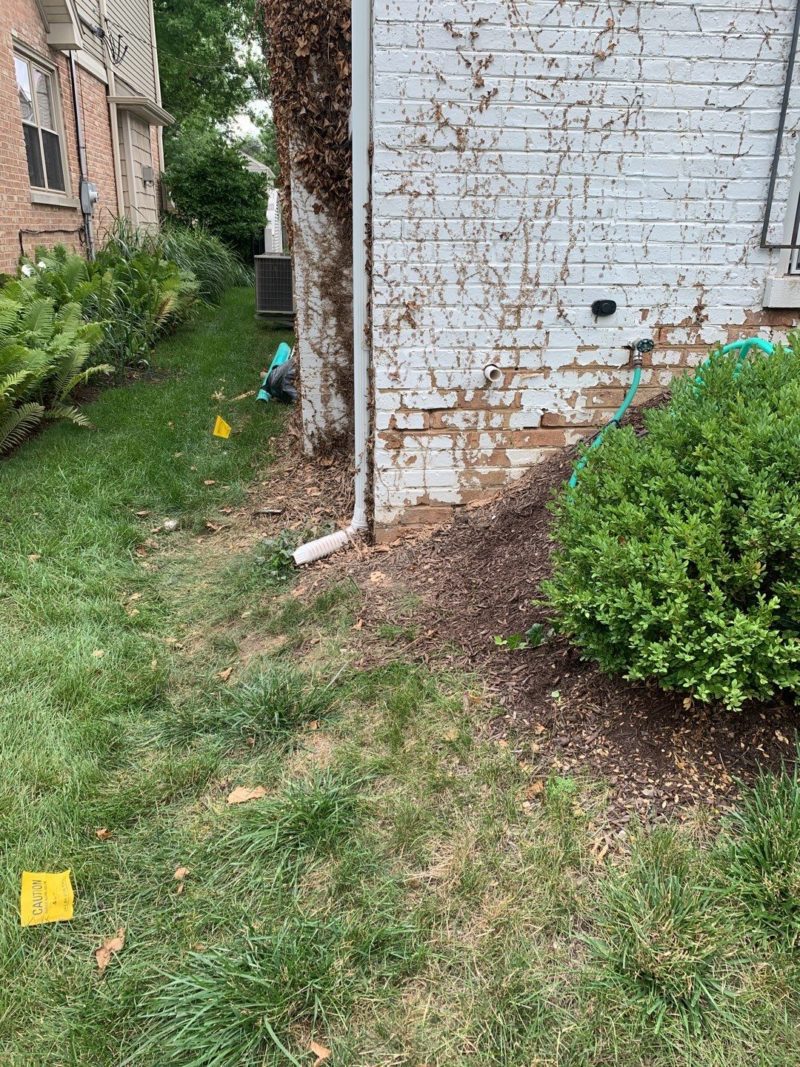 Vapor Barriers (Moisture Barrier) – A vapor barrier is typically polyurethane sheeting added to basement walls. Vapor barriers prevent moisture penetration through the walls and this hampers mold growth.
Sump Pump – A sump pump is a fixture that sits in a home's basement or crawlspace. It helps remove groundwater from underneath your home, preventing water from seeping through your floor and walls. Without a sump pump, water or heavy precipitation could become a significant issue for a basement foundation.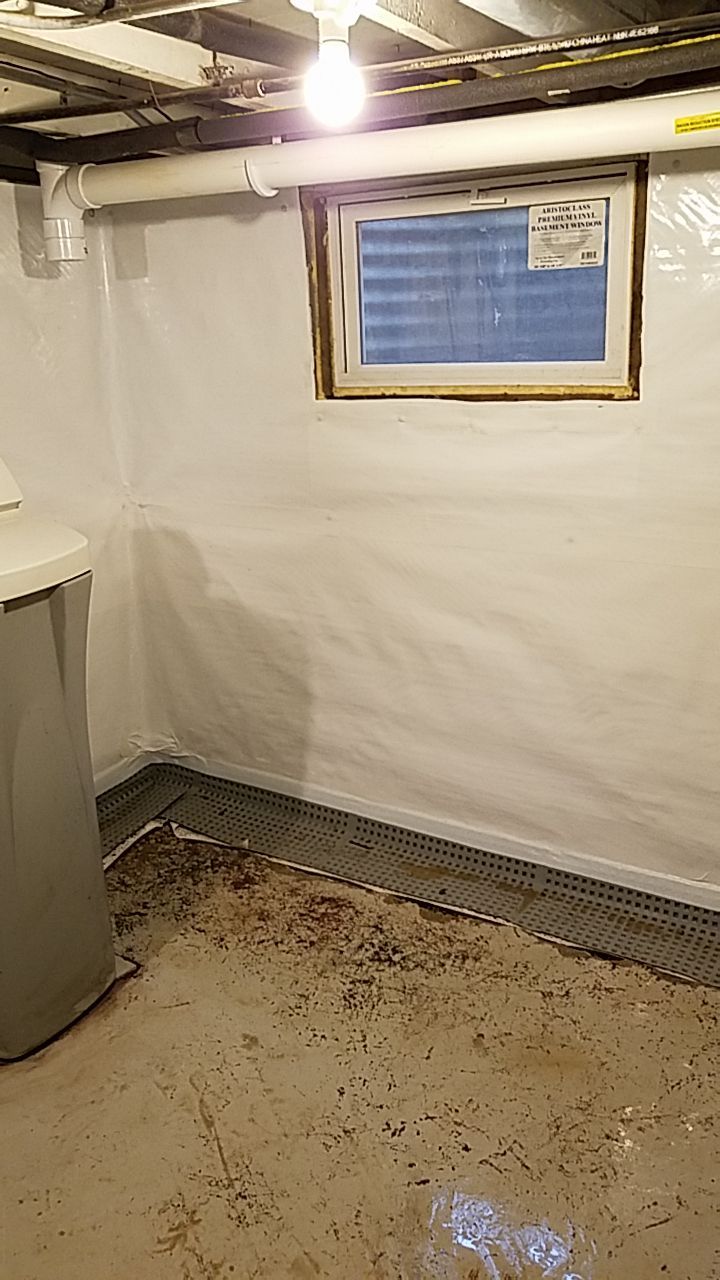 French Drain – A French drain is a perforated pipe placed just below the surface of the soil to promote water drainage.
Gutter/Downspout Extensions – Gutter extensions are highly recommended for the average home in America. Instead of water from your gutters pouring directly at the base of your home/foundation, these extensions channel the water further away (at least 20ft) from your home.
Discharge Line – A discharge line is used along with the sump pump to carry water from the pump to the outside of the house. In a basement waterproofing system, sump pump discharge lines have several essential factors: Just like gutter extensions, discharge lines should carry the collected water at least 20ft away from the foundation, spaced out from each other to avoid the water pooling up in your yard.
Who To Call For Drain Tile Systems
Undoubtedly, both types of drainage systems are effective waterproofing solutions, and they each have their benefits. However, if you plan to install a drain tile system, you should always leave the work to the professionals. If you want to prevent basement flooding, don't hesitate to contact our experienced team. The Real Seal offers incomparable basement waterproofing services throughout Chicago, and both drainage systems come with a Fully Transferable Lifetime Warranty. Schedule an appointment online, or call for a free consultation!