Are you familiar with a pier foundation? Have you ever seen a home that looks it's built on stilts? These homes are built on a pier, or pier-and-beam foundation, a construction style similar to building a wooden deck. Follow along! This article will go over the pros and cons of a pier foundation.
What Is A Pier Foundation?
A pier foundation is a series of vertical pillars or piles that transfer the building load to the soil. Beams are then built on top of these columns. They lift the house off the ground and are very popular in coastal regions where rising tides are a problem.
Pier foundations work well in sites where it might be challenging to build a traditional foundation, such as around trees or vast root systems. Other reasons pier foundations are used:
When decomposed rocks are close to the surface, and there is firmer soil just below them.
When there is a lot of stiff clay in the soil that offers resistance.
When a home is built from log or timber.
When the homes need to be built on a slope.
When the soil has a low water-bearing capacity.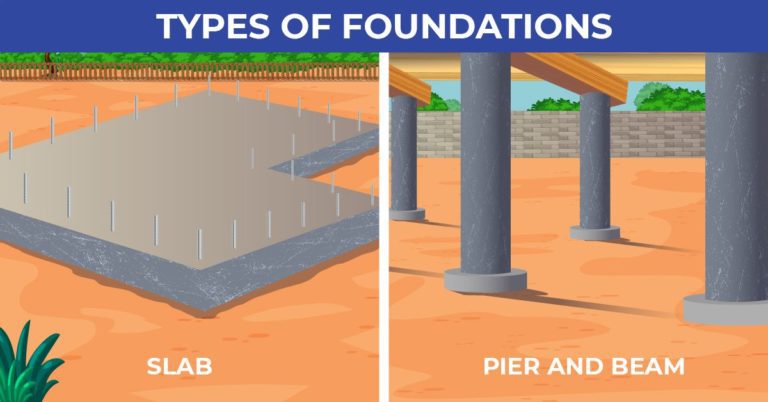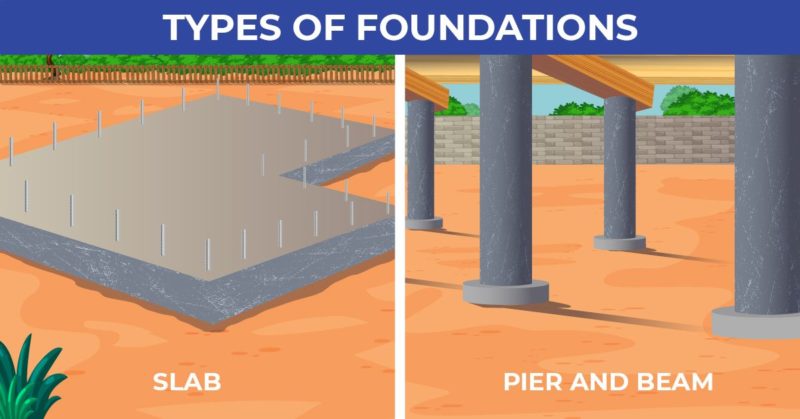 Types Of Pier Foundations
There are two types of pier foundations used today, masonry or concrete piers and drilled caissons.
Masonry or concrete piers – Made of concrete, these solid piers depend on the level of the stratum (load-bearing soil). If good soil is not too deep below the foundation, masonry piers are used.
Drilled caissons – Sometimes referred to as drilled piers because of their cylindrical shape, these piers are drilled into the ground and then filled with concrete and reinforcing materials. With caisson drilling, weight-bearing concrete columns (supported by steel cages or other reinforcements) can reach the bedrock, providing a more stable base for large structures.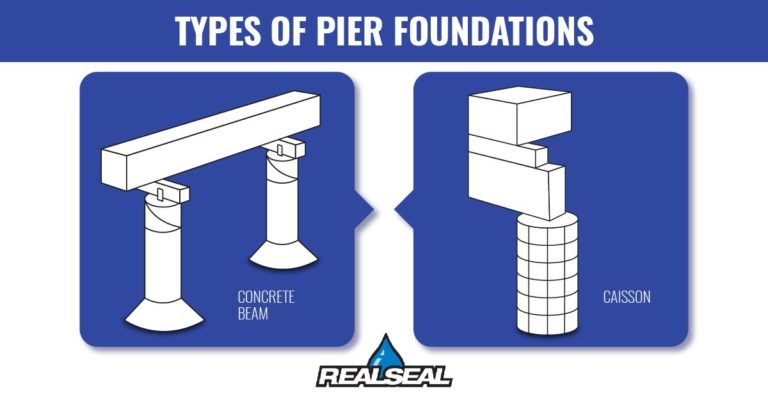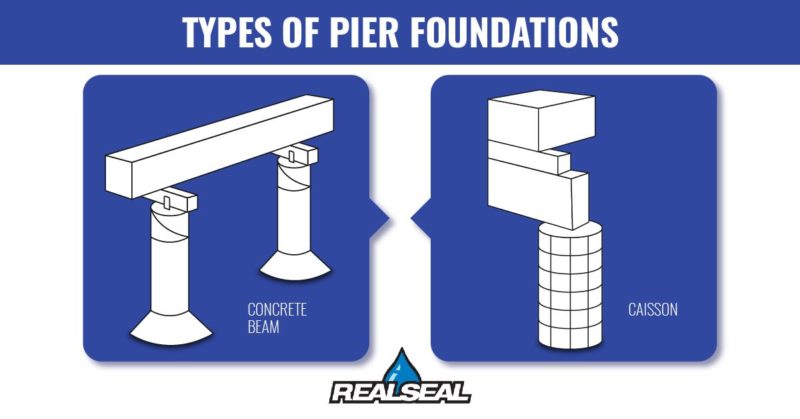 Pros Of A Pier Foundations
Below are the pros of using a pier foundation.
While the pros seem very attractive, a few cons come with building a pier foundation. All foundations will have their problems, so it's up to you and a trained professional to find the best solution.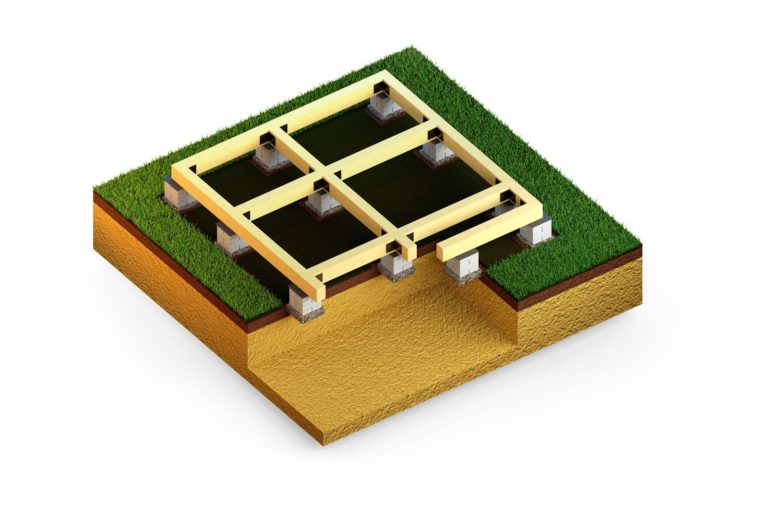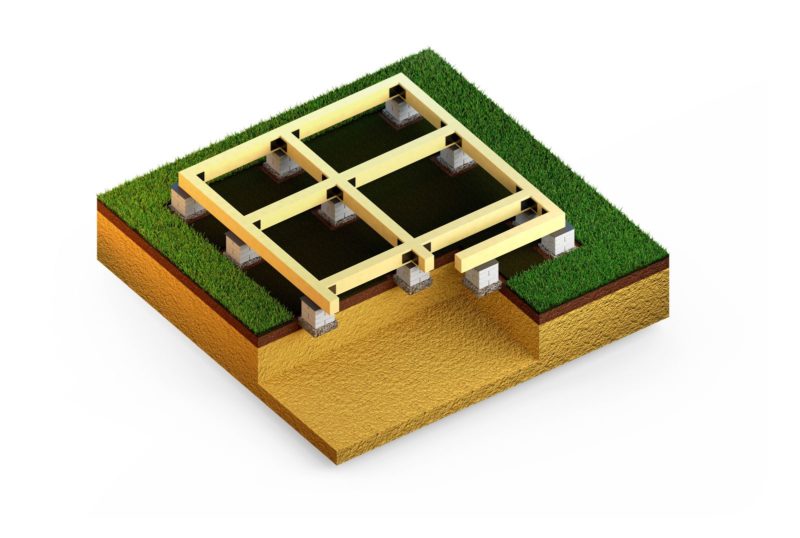 Cons Of A Pier Foundation
Below are the cons of using a pier foundation.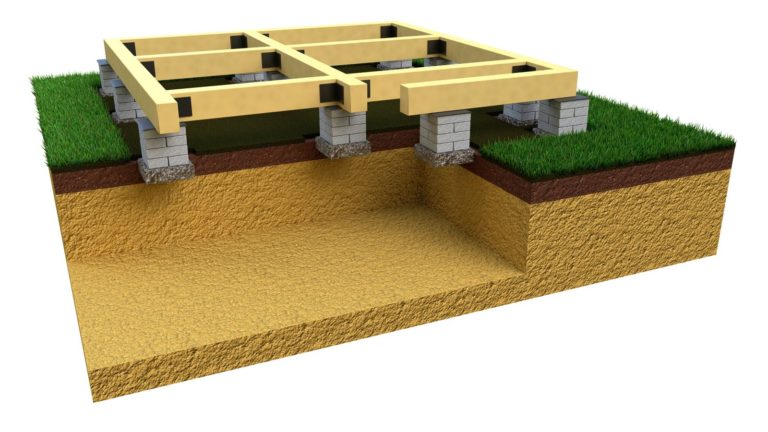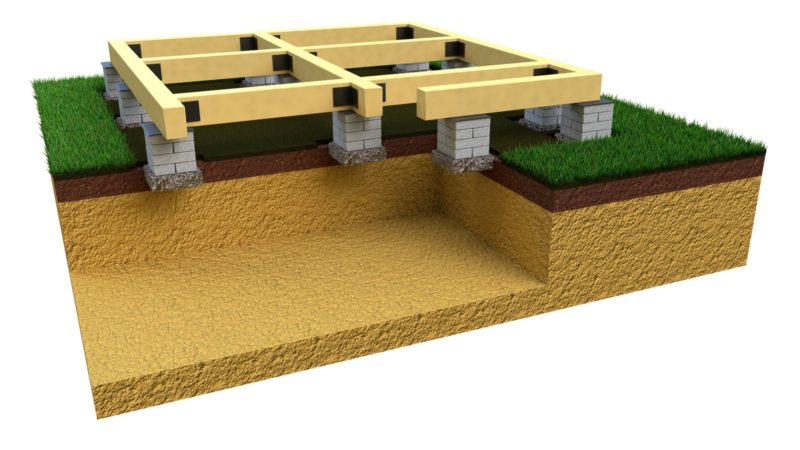 If you have a pier foundation and want to know if it needs repairs, replacement, or you want a simple inspection, who should you call? You're going to want to talk to professionals who not only know what they are doing but have the real solutions.
Know more about – How to Know Your Property Has a Good Foundation
If you live in the Chicagoland area, call The Real Seal for all of your pier foundation needs. We can inspect your foundation, find any problems or signs of potential damage, and get you on the right path.