Hydraulic cement is one of the materials a basement and foundation repair contractor may utilize to fill cracks in those areas of your home. Professionals also employ it in many other structural contexts as well. Learn all about hydraulic cement and its uses and applications with us below.
What is Hydraulic Cement?
Hydraulic cement is a material that starts as a liquid, but when applied to a structure and exposed to water, it rapidly dries and hardens. In fact, it can completely solidify within a matter of minutes, as opposed to the many days that average cement may take to dry. Hydraulic cement is used in construction and structural repair work due to this advantageous trait. On top of that, it's also cost-effective and easy to work with.
Hydraulic cement itself is composed of a combination of substances, with four primary components of note. They are alite, belite, celite, and brownmillerite. Alite and belite give it its strength once it is hardened, while celite and brownmillerite help to keep it in its initial liquid state before it is used. There are other substances added to the mix in more minute amounts that improve the characteristics of hydraulic cement, such as its resistance to shrinking as it dries and its ability to be applied underwater.
How Hydraulic Cement Works
The aforementioned alite and belite are forms of the purer compounds known as tricalcium silicate and dicalcium silicate, respectively. They are named according to their chemical makeup. Tricalcium silicate is otherwise written as (CaO)3SiO2 and dicalcium silicate as (CaO)2SiO2. When water is added to these compounds, one of the main products of the reaction is calcium silicate hydrate. Calcium silicate hydrate creates multitudes of tiny fibers when it is formed within the hydraulic cement. These fibers are what toughen the cement overall and make it impervious to water.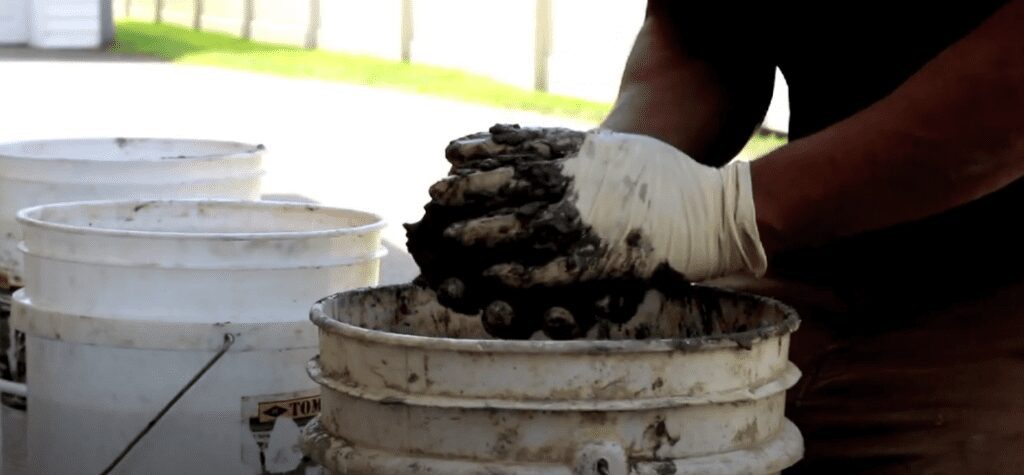 The Uses and Types of Hydraulic Cement
People use hydraulic cement for several purposes, and there are different types of hydraulic cement to match them. We'll list them in this section.
(Normal) Hydraulic Cement
This is the common form of hydraulic cement that lacks any situation-specific tweaks to its formula. It is used on a smaller scale for home, building, and structural repairs. It can fill and smooth over cracking on basements, floors, outdoor walkways, and around pipes. Professionals employ it to stop water from leaking in certain situations, since water cannot get past it once it has hardened.
White Hydraulic Cement
This type of hydraulic cement is identical to normal hydraulic cement utility-wise. However, it contains less magnesium and iron than regular hydraulic cement, which changes its color from gray to white. When the appearance of a building is meant to be white or lighter in hue, white hydraulic cement comes in handy since it won't leave a dark smudge where it has been applied against a lighter wall or floor.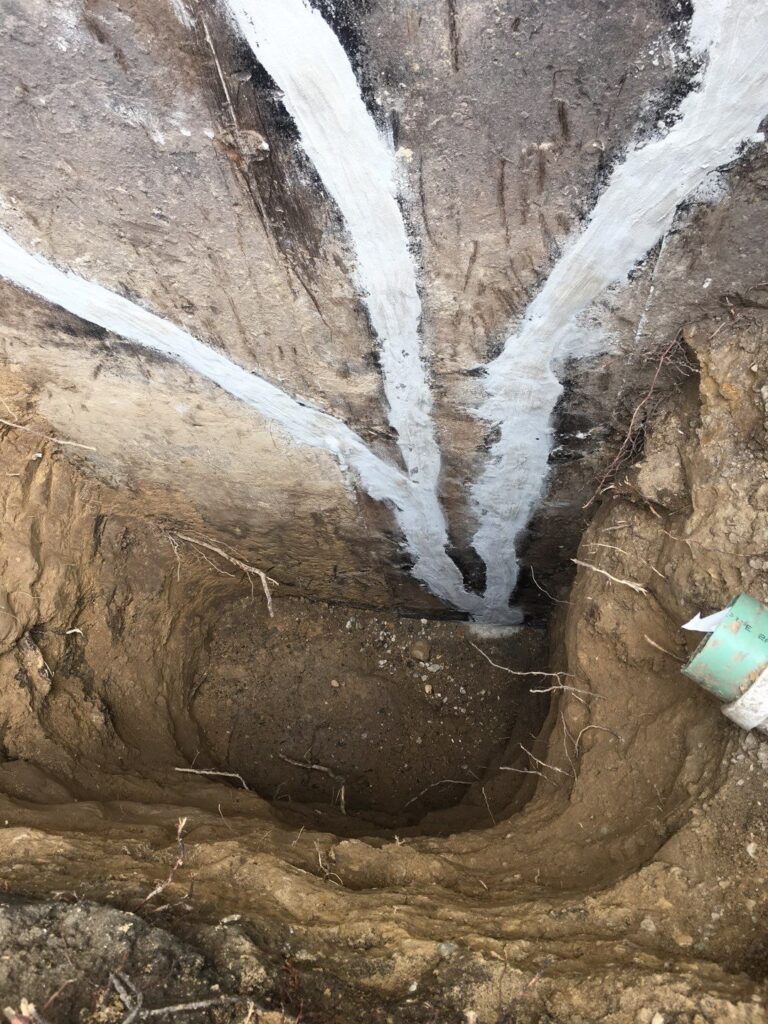 High Early Strength Hydraulic Cement
Although hydraulic cement becomes solid quickly, it can still take around a month for it to complete the curing process. During curing, the concrete needs to maintain a certain level of moisture and sit in a warm temperature range in order for it to harden to its full strength after setting. High early strength hydraulic cement reduces the curing time to about a week. It comes in handy when an edifice that it has been added to must be actively used soon after.
Moderate Heat of Hydration Hydraulic Cement
The reaction between hydraulic cement and water produces a significant amount of heat as a byproduct. Moderate heat of hydration hydraulic cement gives off less heat when it reacts. In some larger constructions, including sizeable foundations and high retaining walls, too much heat could end up leading to more cracks and weakening. This is of course counterproductive when you are trying to create a strong structure. Moderate heat of hydration hydraulic cement is thus used to make those large structures stable.
Low Heat of Hydration Hydraulic Cement
This form of hydraulic cement takes the concept of minimizing water reaction heat even further. There is a tradeoff, however. Low heat of hydration hydraulic cement requires a much longer curing time than other types of hydraulic cement. It is needed for building giant structures, such as gravity dams, which would not be able to remain secure if a lot of heat was generated as the cement solidified.
Moderate Sulfate-Resistant Hydraulic Cement
Sulfates are salts that may exist in the water or soil found outside. When they are near concrete, they can react with it in a way that causes the concrete to expand unevenly, which in turn leads to warping and cracking. Moderate sulfate resistant hydraulic cement remains sturdy around sulfates because it has chlorides added into it. This hydraulic cement is useful for structures that are built along coastlines, since they may come into contact with more water than the average structure.
High Sulfate-Resistant Hydraulic Cement
High sulfate resistant hydraulic cement is affected by sulfates even less than its moderate variant. Similar to low heat of hydration hydraulic cement, it gains this advantage in exchange for gaining a longer curing time. A structure that will be exposed to sulfates frequently and in high quantities, such as a dock, can benefit from being constructed with this type of hydraulic cement.
Hydraulic Cement in Basement/Foundation Repair
Now, let's zero in on how hydraulic cement is used for basement and foundation repair.
Proper Use in Exterior Crack Repair
Hydraulic cement comes in handy when basement and foundation cracks are repaired from the outside of the house, as may be the preference of a homeowner. In such a scenario, professionals must dig up the earth around the cracked area and then clean off the excess dirt from the foundation wall. After this, they can plug up the cavities with hydraulic cement. Over this, black tar is applied and a vapor barrier is installed to waterproof that portion of the foundation. To finish, the soil is put back.
You may choose exterior crack repair when the crack in question is inaccessible from the inside of the basement, either because it does not appear visible there, or because there is an obstacle like a furnace in the way.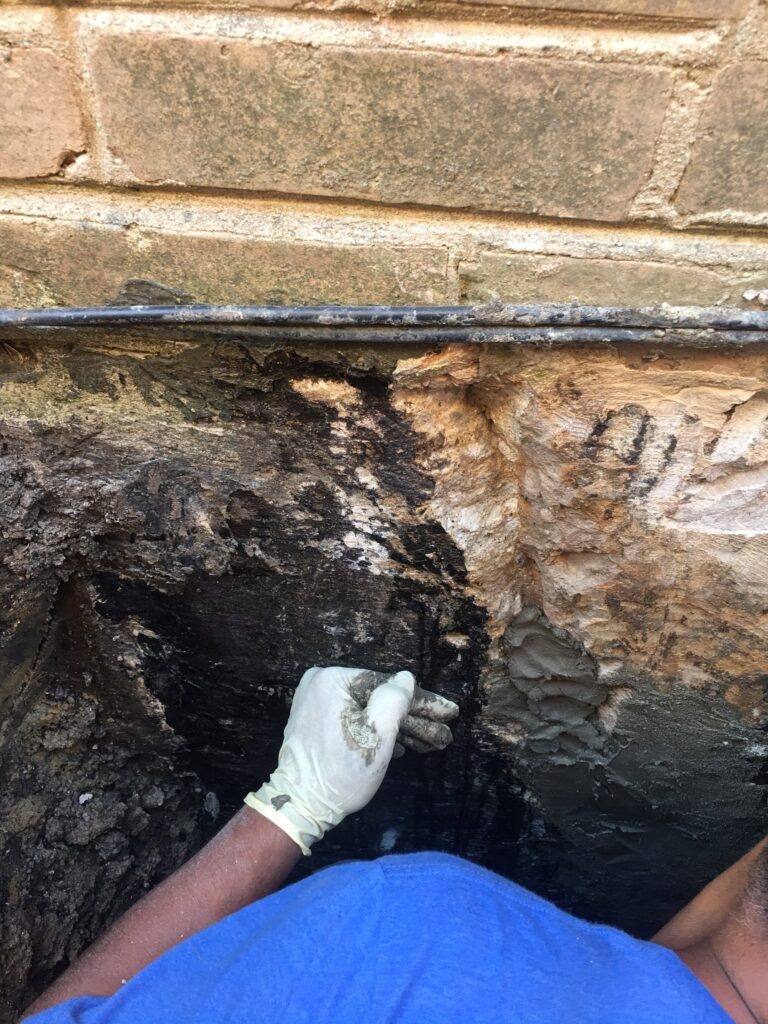 Limitations for Basement/Foundation Repair
Though it works in some situations, hydraulic cement is not a panacea for fixing your foundation and basement. Cracks often manifest in your foundation or basement because of the pressure water and/or soil exerted on your house. In this case, simply patching up those voids with hydraulic cement will not solve the problem permanently, and new cracks can still form while old ones can reappear and get bigger.
Furthermore, some contractors install bleeder tubes and use hydraulic cement to fill in the channels in the foundation that they have cut to make space for the tubes. Bleeder tubes are meant to help the foundation drain out water by letting it flow out underneath them. However, they end up weakening the foundation's structural integrity since chunks of it are excised from its bottom—the very part that the rest of the home rests on. Large cracks then arise from the bleeder tube setup. Therefore, you should avoid this foundation repair method and application of hydraulic cement.
Your greater grasp of hydraulic cement and its uses and applications can help you understand what you want more clearly when speaking with contractors. Call The Real Seal today if you want to hire a reliable company for basement waterproofing in the Chicago area so you can have your foundation and basement cracks mended.
Know more about – The Importance of Basement Inspections