If you're researching "crawl space ventilation," you've landed on the right page! Out of the estimated 140 million homes in the United States, 27 million have crawl spaces. That number grows yearly, with 15 to 20 percent of new homes being built with crawl spaces. Besides structural concerns, the main issue homeowners have with their crawl spaces is ventilation. This article will answer some frequently asked questions from homeowners, builders, and new buyers.
What Is The Best Way To Ventilate A Crawl Space?
Ventilation is the intentional introduction of outside air into an inside space. If you allow outside air into your crawl space, you invite frost and humidity into your home. This will lead to mold, frozen pipes, warped floors, pests, increased utility bills, and more. That's why most professionals suggest sealing and encapsulating your crawl space.
Once your crawl space is sealed and encapsulated, clean air can circulate under your home without hindrance from outside elements.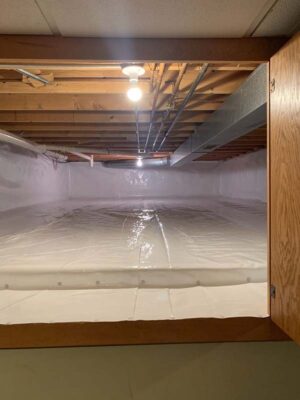 Do You Need Crawl Space Vents?
No, you do not need crawl space vents once you've encapsulated your foundation. Local building codes used to require vents during summer to prevent moisture buildup (this actually does the opposite) and closed during the winter to prevent frozen pipes (this does very little without encapsulation).
The International Residential Code has now changed that rule. Section 308.3, titled "Unventilated Crawl Spaces," allows homeowners to build without vents or seal off existing openings as long as they meet certain conditions. Those conditions are,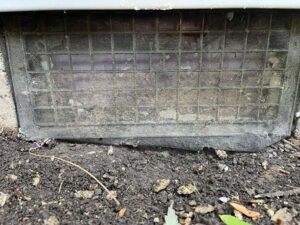 Mechanically circulated air should be connected between your conditioned home and crawl space – This means if you connect your HVAC system to your crawl space, you don't need vents.
The air-circulating device must move at least one cubic foot of air per 50 square feet of crawl space area – Your HVAC unit must handle the amount of air in your crawl space.
The crawl space floor must be completely sealed with a vapor-retarding material – Foundation waterproofing experts should always encapsulate your crawl space walls and floors.
The edges of the vapor retarder must be lapped up against the inner foundation walls, while overlapped separate sheets must be lapped at least 6 inches, sealing any seams – Crawl space experts should always seal the edges with seam tape.
All crawl space walls must be insulated to appropriate R-values for the regional climate. – R-value is the amount of heat and insulation material (such as spray foam) can keep out. 
What Does Crawl Space Encapsulation Not Do?
Encapsulation will catch any moisture that seeps through your crawl space walls or floors. But, without a drain tile system and sump pump to eject that water, it's not as effective. Most experts will not encapsulate your crawl space without including a drain tile system and sump pump.
Another big misconception about encapsulation is that it will stop all water intrusion. Encapsulation is meant to prevent moisture buildup and groundwater seepage, not high water levels from floods. If you live in a flood zone or high water table, ask your foundation waterproofing expert what you should do.
What Percentage Of Air Comes From Your Crawl Space?
Because of the "stack/chimney effect," air will always rise to the floor above. Studies have shown that around 40% of the air in your home comes from your crawl space. If moisture, mold, dust, or pathogens are inside your crawl space, they'll soon be inside your home, leading to health issues and general discomfort.
What Temperature Should You Keep Your Crawl Space?
Once you've encapsulated your crawl space, temperature levels will be easier to manage and won't fluctuate as before. This will allow you to keep your crawl space temperature at a comfortable 70 degrees Fahrenheit. This temperature is perfect for the piping, joists, beams, and wiring that run through your crawl space.
What RH Level Should You Keep Your Crawl Space?
RH measures how much water is in the air. Your crawl space's RH levels (relative humidity) should stay below 70%. Anything higher will allow mold growth and moisture buildup. So, your crawl space temperature should be at 70 degrees Fahrenheit and below 70% RH (ideally around 55%).
What Should Not Be Stored In A Crawl Space?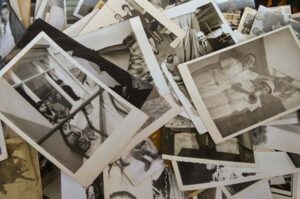 Even if your crawl space is encapsulated, most experts advise against storing medical records, passports, birth certificates, and other important papers. Keep those items inside a safe in your home. You don't want to search for them in the dark during an emergency, and they could get ruined if your crawl space floods. If you need to store paper items or photos in your crawl space, place them in airtight plastic containers.
Who Can Help With Crawl Space Ventilation?
If your crawl space has moisture and temperature problems, call The Real Seal. We'll inspect your crawl space and find out why it's suffering from these issues. We offer crawl space encapsulation, drain tile systems, sump pumps, vent covers, and more. Call today and talk with any of our crawl space experts who can set you up with a free inspection included with every quote.