What Is An Egress Window?
An egress window allows homeowners to exit their basements in case of an emergency. Egress windows are required in all finished basements before they can be legally converted into a habitable room. The International Residential Code (IRC) has specific dimensions and requirements that egress windows must follow. Egress windows also increase natural lighting and ventilation in your basement. Any windows installed below grade (below the soil line) must have a window well to ensure they can fully open. Egress windows are required to open into the basement so that snow and water do not block it.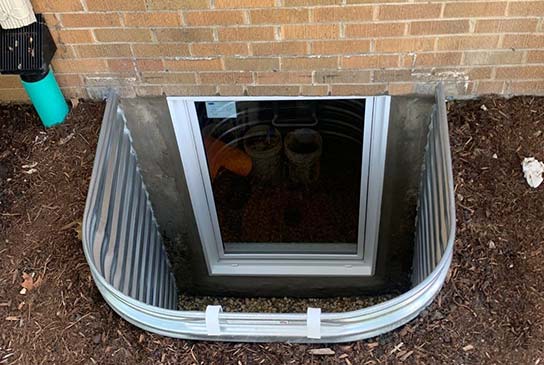 Benefits Of Egress Windows Escape Access Lighting

Ventilation
Where Are Egress Windows Required?
The IRC requires egress windows in every habitable space, including bedrooms. If your basement is divided into rooms, each sleeping space must have an egress window. An egress window provides both a means of escape and allows first responders to access your home in an emergency. This code also applies if you decide to remodel your basement. Bedrooms, living rooms, family rooms, offices, or home gyms all require egress windows.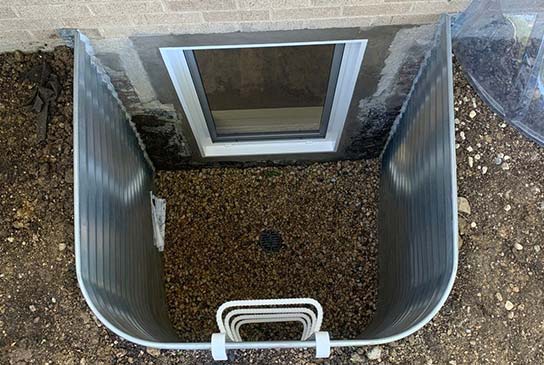 How Do We Install An Egress Window?
Our egress window installation process is very simple.
1. First, we dig a hole outside your foundation wall.
2. Second, we cut a hole in your foundation wall that matches the window size.
3. Third, we install a window with at least 5.7 sq ft of space and no higher than 44 inches from the floor.
4. Fourth, we install a window well that provides space for the window to open and allows first responders to enter your basement. We also install a drain pipe to ensure your well doesn't pool with water.
Who To Call For Egress Window Installation Near You?
If you live in Chicagoland and need to install an egress window, call The Real Seal. We're a next-generation basement waterproofing and foundation repair company committed to improving the service and quality that other companies don't offer anymore. We give our fullest attention to each project we take on, no matter the size. We take pride in our craft and have Fully Transferable Lifetime Warranties on most of our work.
What Our Customers Are Saying Is it worth it to install egress windows?
Yes. Egress windows provide access, escape, lighting, and ventilation. Do egress windows leak?
If installed improperly or without a drainage system inside the well, your egress window may leak. How long does it usually take to install an egress window?
For a brand new window with a new cut in the foundation, it is a two day process. If we are replacing an existing window, it is a one day process. Can this installation be done in the winter?
Yes. The ground might be harder to dig through because of the frost, but we still get it done.
Repairing foundations in Chicagoland and surrounding areas.