If water is seeping through your foundation slab, don't panic! There are several ways you can stop water seepage, including installing a drain tile, sump pump, or French drain. We talk about those solutions, how hydrostatic pressure plays a part in water seepage, and more in this article.
Why Is Water Seeping Through My Foundation Slab?
The main reason water is seeping through your foundation slab is due to hydrostatic pressure. Hydrostatic pressure is when water builds up outside your foundation walls or underneath your foundation slab. Water weighs around 60 pounds per cubic foot. So, if the soil around or under your foundation is saturated with water, there could be tens of thousands of pounds of pressure pushing against your walls or slab.
Concrete is already a porous material. This means that water could find its way through your concrete by itself. But, if you have cracks or cove joints that aren't sealed properly, water will use those openings to enter your foundation.
Here are a few other places water enters your foundation.
Through pipes in your walls or floors – When plumbers install pipes in your foundation, they drill holes slightly larger than the pipes themselves. After the pipes are inserted through the holes, they fill the gaps using hydraulic cement. When that cement breaks down, which it will, outside water can fill the voids and seep into your foundation.
Through cove joints – Cove joints are the space between your foundation wall and foundation slab. Without a drain tile system to collect gathering water, moisture can use these openings to enter your foundation.
Through foundation cracks – No matter the size, water can use foundation cracks to enter your basement or crawl space.
Through degrading concrete – If sections of your foundation slab or walls begin to deteriorate, water can use the openings to enter your foundation. This is also called honeycombing.
Over-the-top seepage – Water can enter your basement through the space between your foundation wall and the first floor.
Windows and window wells – If your basement egress windows or window wells are not sealed and drained properly, water could seep through any cracks or openings and enter your foundation.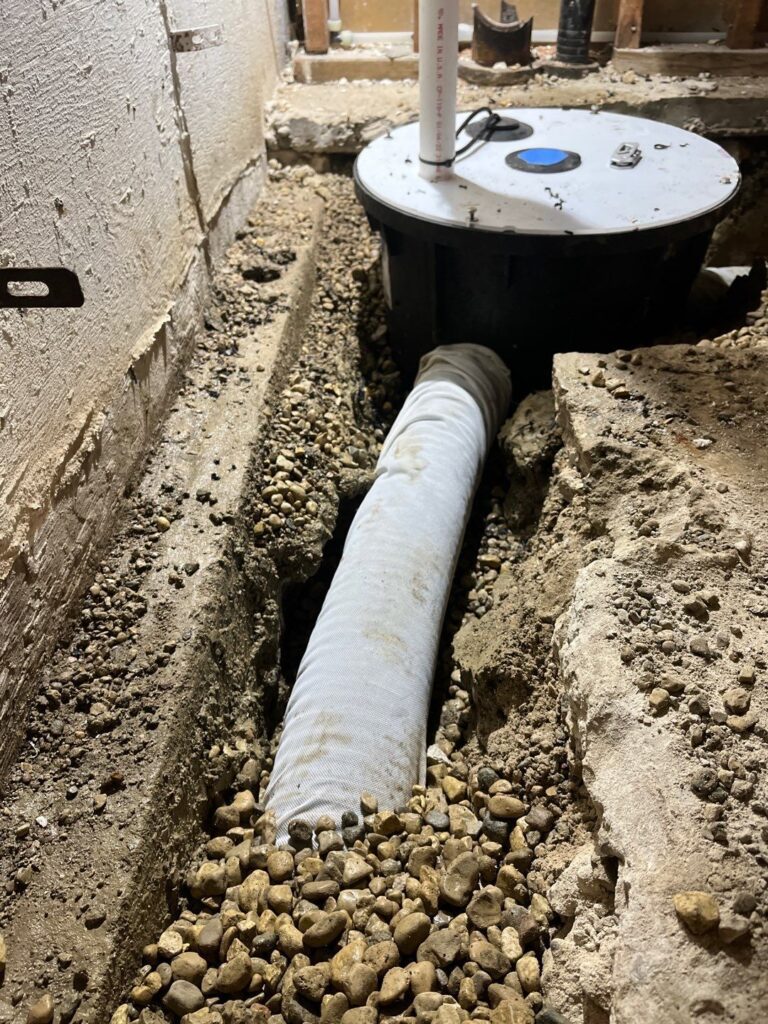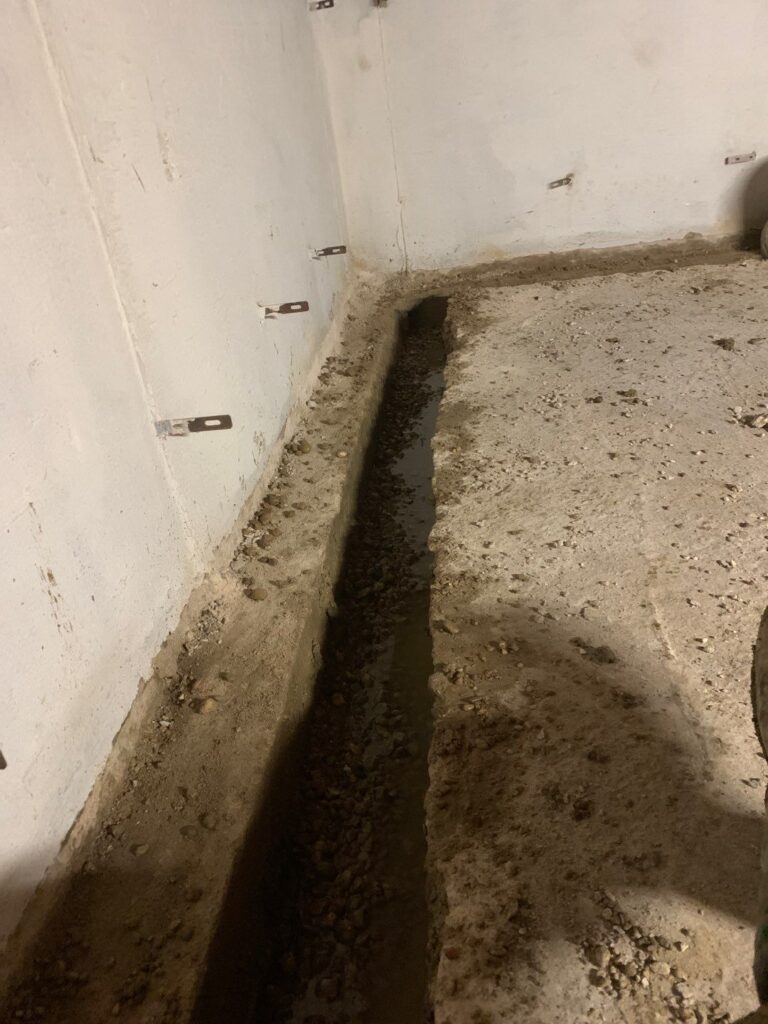 How Do I Prevent Water From Seeping Through My Foundation Slab?
You can prevent water from seeping through your foundation slab by controlling how much water saturates the soil outside your walls and under your slab.
A French drain will collect water in your yard – If water is pooling up in a low part of your yard or near your foundation, the soil will become saturated with moisture and lead to hydrostatic pressure.
Gutter extensions will prevent water from pouring too close to your foundation – Your gutters should be dropping water away from your home by at least 20 feet. Otherwise, water can saturate the soil next to your foundation. We also recommend cleaning out your gutters as often as possible to prevent clogs and buildup, which will allow water to pour over the sides.
Grading your property will counter poor drainage – If your property is sloped toward your home, water will drain into the soil near your foundation, promoting hydrostatic pressure.
How Do I Stop Water From Seeping Through My Foundation Slab?
The only way to stop water from coming up through your foundation slab is by installing a drain tile system, vapor barrier, and sump pump.
Installing a vapor barrier will counter moisture seepage – A vapor barrier is a thin (10 to 20-mil thick) sheet of polyethylene that's placed along your foundation walls. This will keep water from seeping through your walls, channeling any collected moisture into a drain tile system below.
Installing a drain tile system will counter seeping groundwater – A drain tile system consists of a perforated pipe that's laid in a bed of washed stone at the base of your foundation walls. This system can be placed either under your slab or outside your foundation walls. Any rising or outside groundwater will seep into the perforated pipe and travel to a sump pump.
Installing a sump pump will eject any water – A sump pump is a fixture that sits in a sump pit. Any collected water in your drain tile system will be deposited into the sump pit, and once it reaches a certain level, the pump will activate and eject the water out of your home using discharge lines. The discharge line will transport water far enough from your home, preventing it from gathering near your foundation again.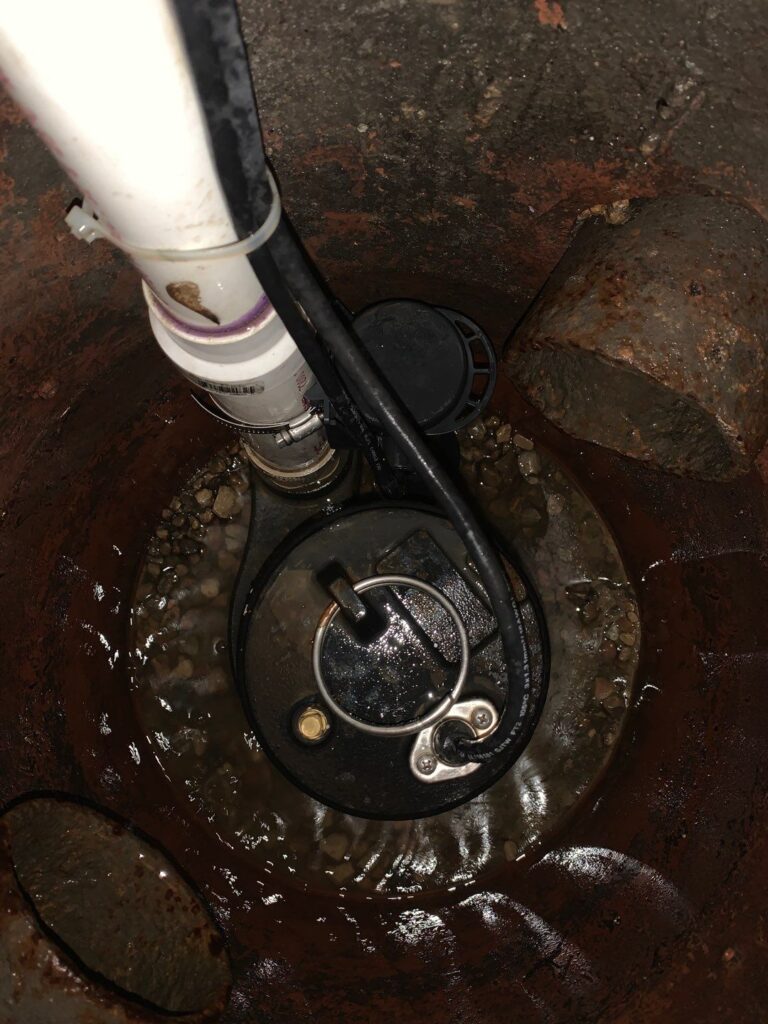 Who Can Help In The Greater Chicago Area?
If you live in the Greater Chicago area and have water seeping through your foundation slab, call The Real Seal. We'll come out and inspect your foundation, pinpointing where water is coming from and come up with the best solution. By combining a drain tile system with a vapor barrier and sump pump, we can effectively waterproof and seal your foundation. Call today for your free inspection and estimate. We also offer foundation repair, crawl space repair, and more!