Waukegan Basement Waterproofing and Foundation Repair 50263
The ninth-most populous city in Illinois, Waukegan offers residents of all ages a ton of amenities and entertainment options. This industrial suburb adopted its current name in 1849 and has since grown to almost 90,000 residents as of the 2010 census.
Elgin is a beautiful and diverse city with something for everyone, but it's also located in the Midwest—and that means unpredictable weather. Everchanging weather combined with the multitude of problems that can afflict homes means increased chances of flooding as a result of sudden rainstorms and thawing snow. If your home isn't sufficiently prepared, it could lead to costly home and property repairs. Because of this, it's that much more important to invest in foundation repair services and basement waterproofing in Waukegan, IL.
If you have noticed signs of a damaged foundation, such as bowed walls, cracks in the floor or walls of your basement, or water seepage, it's crucial to address the problem as soon as possible. Ignoring these signs can lead to more serious problems down the road. That's why our team is here—we're all too familiar with the damage that can result from these types of issues.
If You Need Basement Waterproofing in Waukegan, We're Here to Help
We only offer solutions to foundation damage and basement flooding that are based on tried-and-true methods. If you need a new sump pump, drain tiles, or any of our other services for lasting foundation repair or basement waterproofing in Waukegan, The Real Seal is here for you. Our methods are proven to last for the long term, and we back up that promise with a lifetime warranty on most of our services.
Schedule an appointment with our team today to learn about our basement waterproofing and foundation repair in Waukegan and how these services can assist you.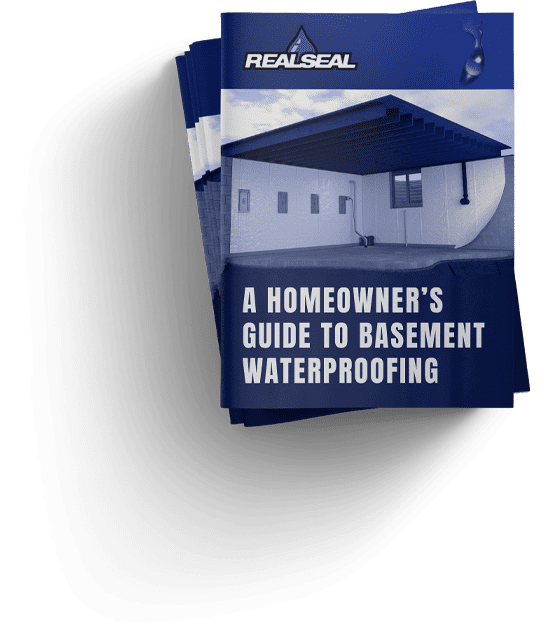 DOWNLOAD OUR FREE GUIDE
We created a guide titled:
"A Homeowner's Guide to Basement Waterproofing" to help you spot common basement issues around your home and learn how to fix them. Enter your email and get the free guide.
"Not Everything's Better When Wet"®