Crawl Space Repair
Crawl spaces are a great solution for a little extra storage. Although you probably aren't going into this area on a daily basis, it's still important to make sure it's free from leaks, moisture, and unwanted pests. These conditions can lead to mold growth and affect the air throughout your entire home. They can also lead to health problems related to allergies, skin irritations, respiratory problems, and more. Plus, crawl space issues can reflect unsafe problems with your entire home's foundation. If you've discovered problems, you should contact a professional immediately to fix your crawl space in the Chicagoland area.
Some of the telltale signs that you may need a crawl space repair include:
Moisture and Foul Odors. If you notice a wet, musty smell in your home, it could very well be coming from your crawl space. Not only is this a nuisance, but it's a health hazard, too, as mold and other decaying debris are festering in this enclosed space.
Drywall Cracks. When you have cracks in your drywall, it may actually be an indication that you have a sagging crawl space.
Uneven Floors. Not only can sagging floors be signs of a weakened foundation, but they may indicate that you have an issue with your crawl space as well. Schedule an inspection of your floor joists as soon as possible in order to determine the best way to proceed.
It's important that things are done right so that you can avoid future complications, unnecessary repair costs, and potential damage. Our crawl space repair services in the Chicagoland area include:
Encapsulation. Sealing your crawl space through this process is a great way to avoid indoor moisture-related problems.
Dehumidification. Consider adding a dehumidifier to your space to keep moisture levels under control.
Insulation. An insulation barrier can help combat drafts, thus improving your home's energy efficiency.
If you need to fix your crawl space, contact The Real Seal today for a free consultation.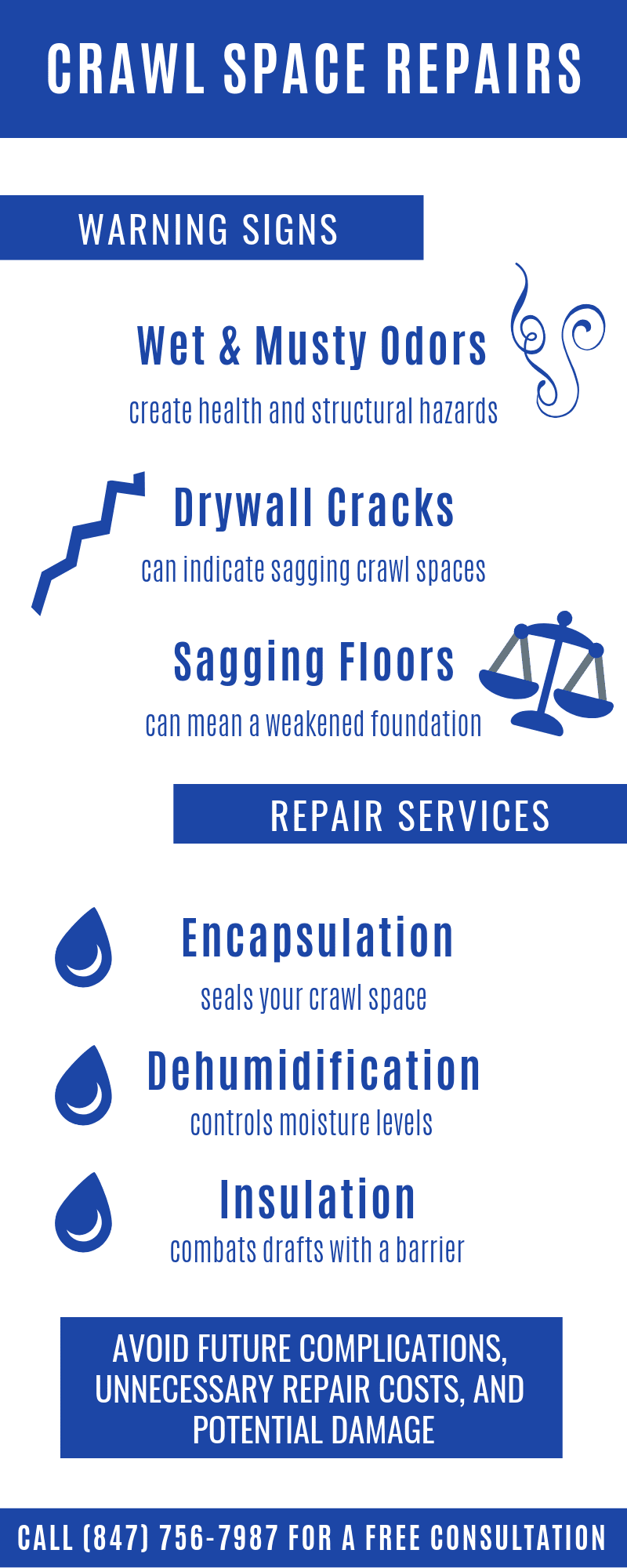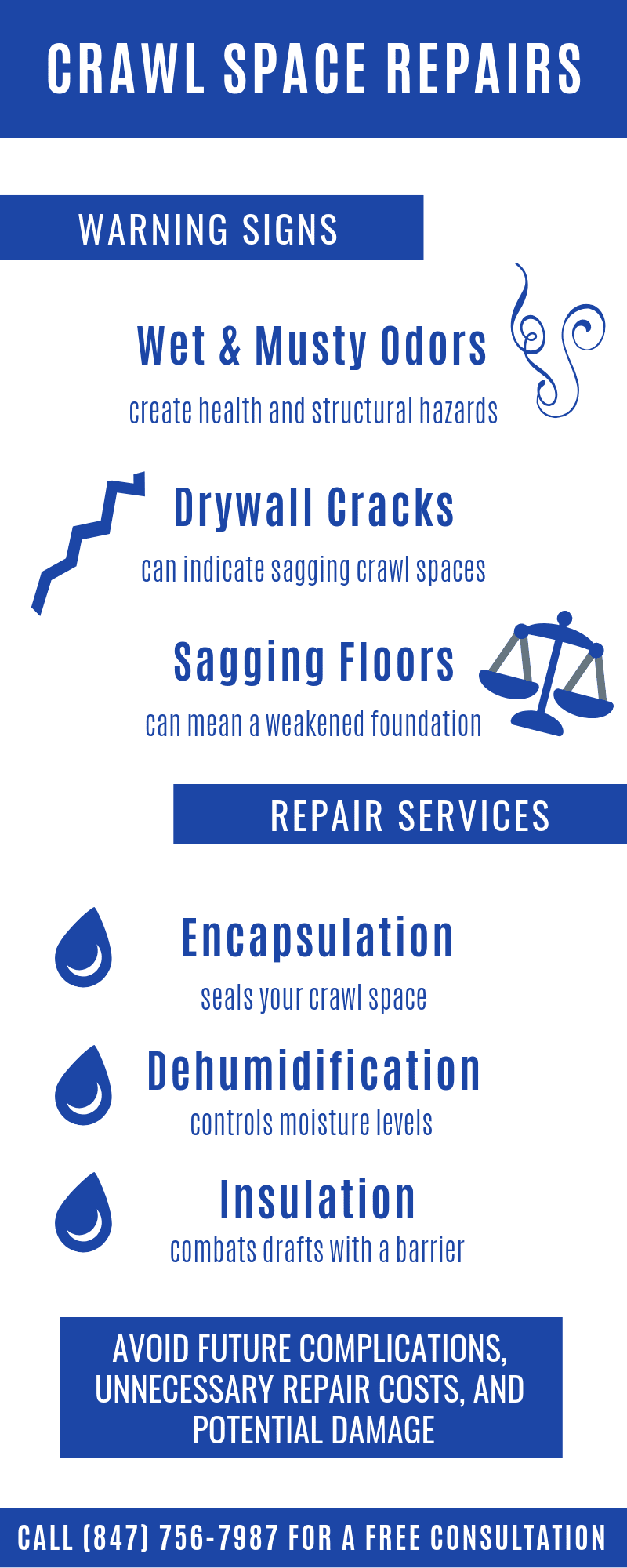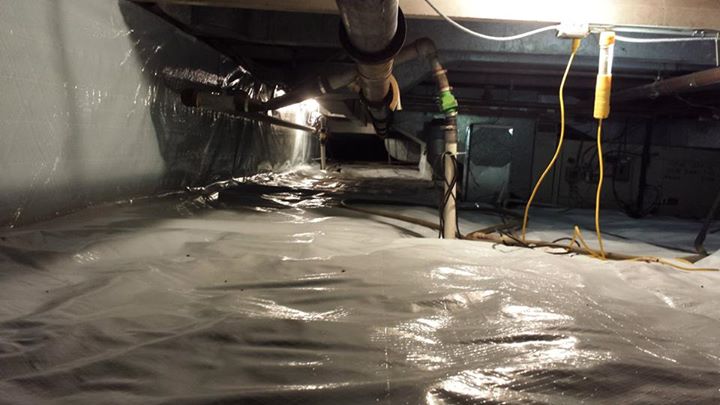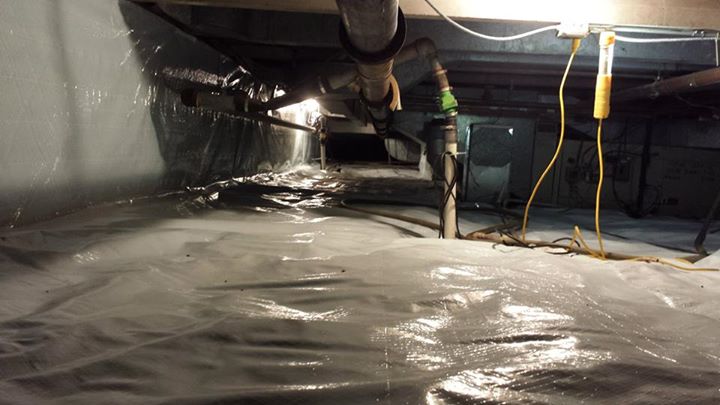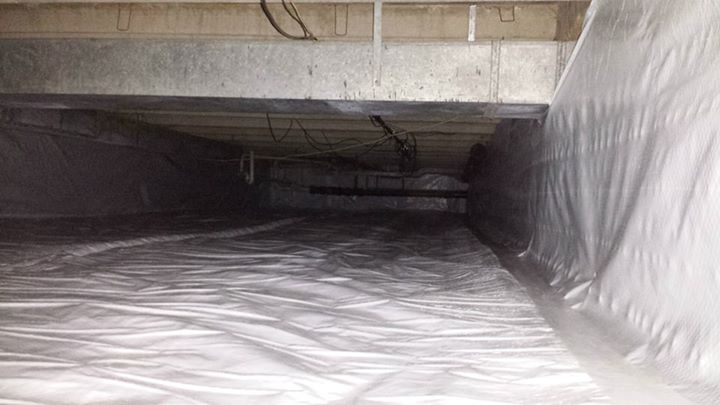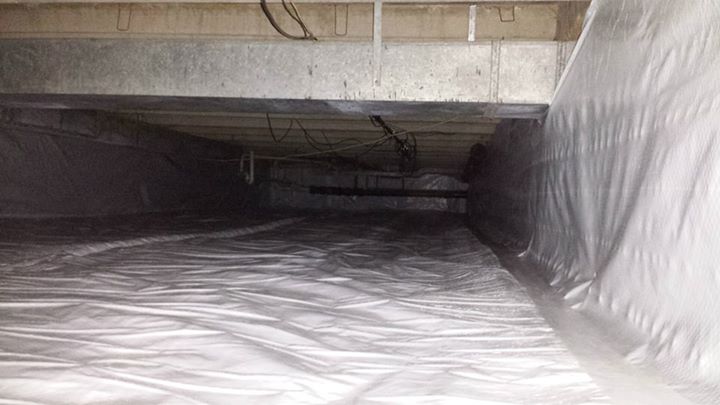 Download Our Free Guide
We created a guide titled:
"A Homeowner's Guide to Basement Waterproofing" to help you spot common basement issues around your home and learn how to fix them. Enter your email and get the free guide.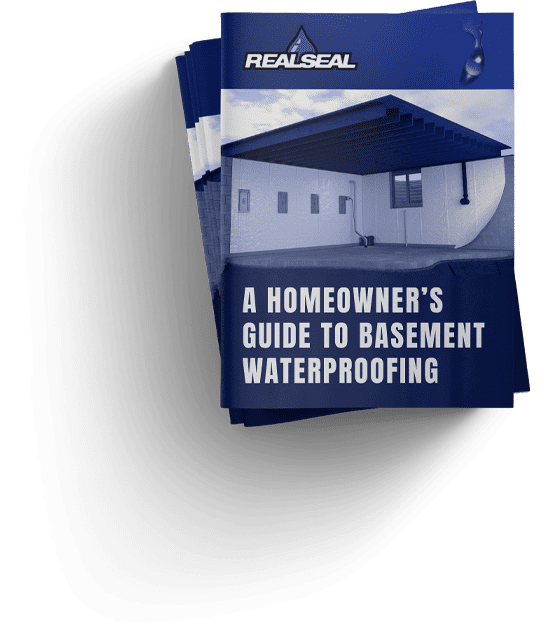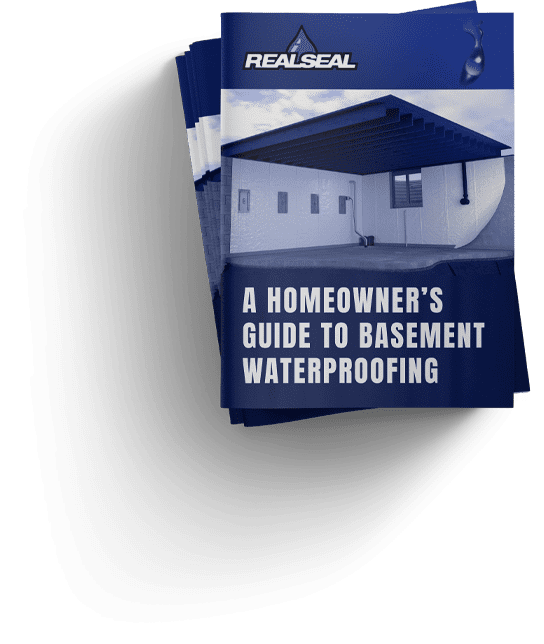 "Not Everything's Better When Wet"®