Park Ridge Basement Waterproofing and Foundation Repair 60068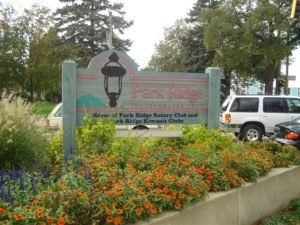 Being in the Northwest Chicagoland area, Park Ridge is susceptible to the house settling and water seepage issues that the rest of Chicagoland experiences. Luckily, the experts at The Real Seal are in the area to diagnose and repair your basement water seepage and foundation repair issues quickly and successfully.

You may visit your basement everyday but you may not notice some of the warning signs of water seepage and foundation issues unless you take a close look.
Water seepage shows many different symptoms that you can be on the lookout for, especially after heavy rain or a wet season when the soil is saturated.
Look around the cove joint, which is the joint between your basement floor and basement walls. These two sections are poured separately which naturally causes a weak point for water. If the house settles enough, a large enough crack can form to allow in water. Search for any signs of water after a big rain to see if you should be concerned.
Search for any cracks in your foundation walls or floor. When a house settles or when there is high hydrostatic pressure, cracks can form. Sometimes these cracks can be large enough for water, insects and more to enter your home.
Search around any windows you have and near the sump pump for signs of water. Windows are great for light in your basement but they do allow a location for water to enter if the water sealing gets old and compromised.
Look for weak spots in your foundation walls where it looks like the concrete is deteriorating. This is called Honeycomb or Rock Pockets. Water can seep through the weakened area but can be fixed by us.
If you do see signs of water in your basement, it's time to call the professionals at The Real Seal to investigate and create a plan to correct the problem and prevent further water seepage.
You'll also want to keep an eye on your foundation for any problems. There are several main symptoms of a foundation that is weakening. Keep an eye out for:
Doors and windows that do not open or close properly
Cracks in basement walls
Cracks in your homes exterior walls
A large gap forming under baseboards
Cracks in interior walls and ceilings drywall
Separation of walls from walls, floors, or ceilings
Uneven floors
If you notice these symptoms, please call The Real Seal as soon as you can to have one of our professionals come out to look at your home. Foundation issues only get worse over time and can become an expensive fix as it gets more severe.
We are available for free inspections and estimates for your home any day of the week. Just give us a call so we can set up your
basement waterproofing
Park Ridge.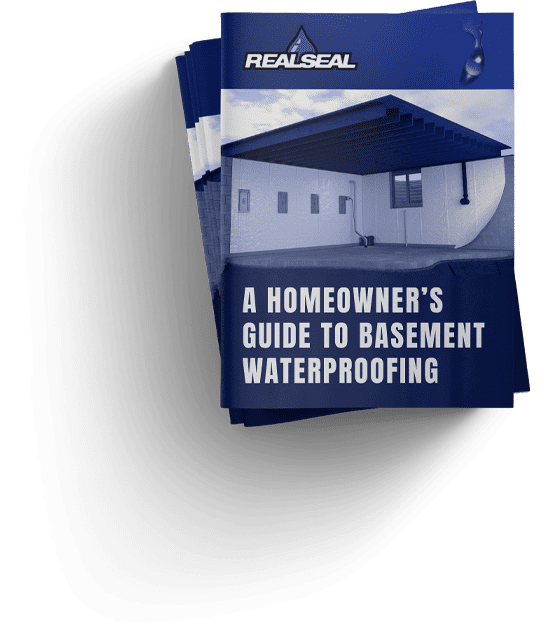 DOWNLOAD OUR FREE GUIDE
We created a guide titled:
"A Homeowner's Guide to Basement Waterproofing" to help you spot common basement issues around your home and learn how to fix them. Enter your email and get the free guide.
"Not Everything's Better When Wet"®