Libertyville Basement Waterproofing and Foundation Repair 60048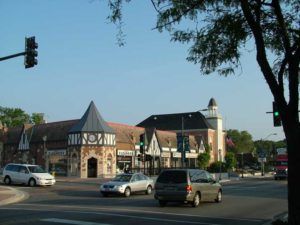 The residents of Libertyville are known for their "spirit of independence". However, even a town full of spirited individuals can experience water leakage in their basements. Luckily, The Real Seal offers great services to help with basement waterproofing in the Libertyville area. Located in the northern part of Illinois, many homes experience harsh winters resulting in water damage after the snow melts. Basement Water Damages Basements are typically the first part of the house to experience water leakage. There are several different reasons why this is occurring. Cracks forming will allow water to run in and could potentially ruin your belongings and create mold problems.
Hydrostatic pressure is a very common problem for most homeowners that experience foundation problems. Hydrostatic pressure is when there is water pressing against the sides of your walls. When there is heavy rainfall or accruing water and poor or no drainage, the water simply sits against the foundation walls.
Poor soil can also be a culprit to poor foundations. Soil that takes in too much water can lead to cracks as the dirt expands and presses against the walls.
While overly wet soil can be an issue, the same can be said for overly dry soil as well. When the dirt around your home becomes too dry, it does not offer a stable hold anymore allowing your house to move. When your house move, this can cause cracks to form. Tree roots can also affect the surrounding soil as it drinks up the moisture as well.
If you believe that these could be potential causes affecting your home, give us a call immediately! One of our experts will be able to evaluate any damages and give you solutions that will help.
Fixing Water Leakage
Fixing water leaks is one of The Real Seal's specialties. Once we determine why the crack happened, we will be able to apply waterproofing materials to plug up bothersome cracks in your foundation walls or floors. We also help with cove joint sealing, replacing sump pumps, honeycomb injections, sealing pipes that broke, waterproofing seepage, and installing proper window wells and drains in your home.
Foundation Problems
If your leaks or cracks go beyond simple repairs, we can also help! We have helped countless clients with their bowing or buckling foundations. We employ several different methods to help correct a broken wall. Foundation piering is great option that we can use. Supports are installed in the bedrock and help stabilize your home from moving. We also offer and prefer using carbon fiber foundation supports. The strong strips are applied to the affected walls and help prevent the walls from getting worse. Not only is this a relatively inexpensive option, it is also is typically quick to install.
Have questions about our services or about your foundation? Call us today and one of our friendly and knowledgeable experts will be able to provide the information you require.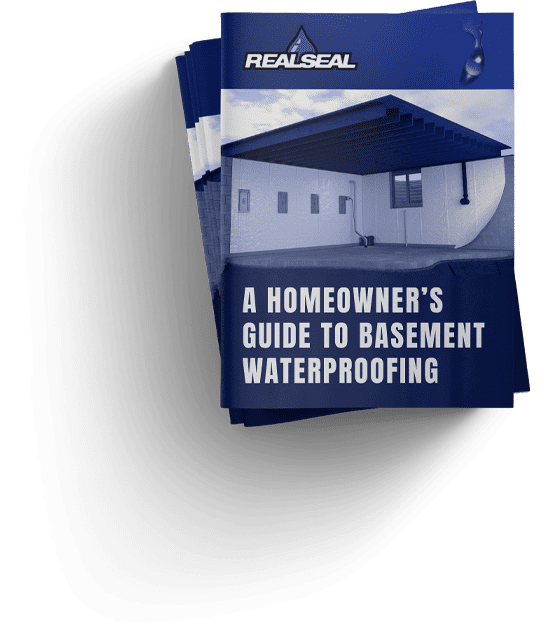 DOWNLOAD OUR FREE GUIDE
We created a guide titled:
"A Homeowner's Guide to Basement Waterproofing" to help you spot common basement issues around your home and learn how to fix them. Enter your email and get the free guide.
"Not Everything's Better When Wet"®