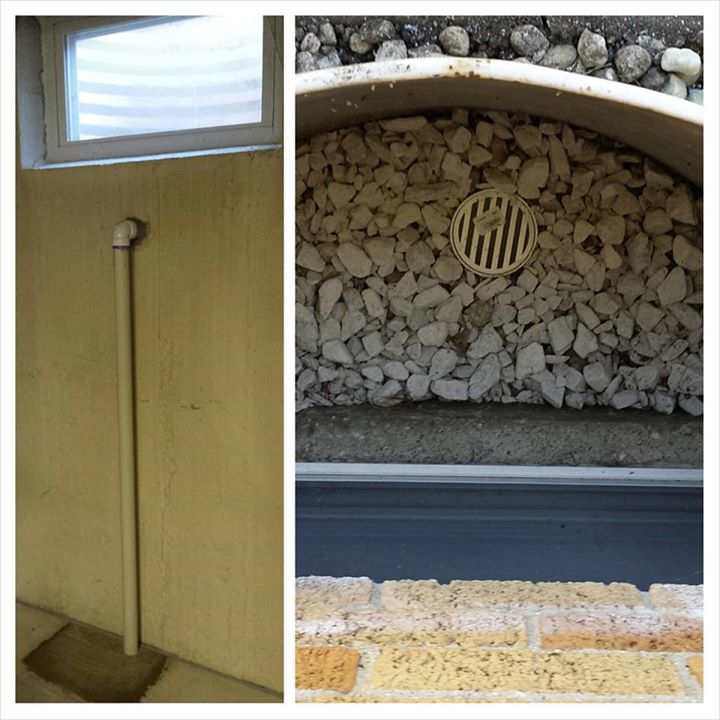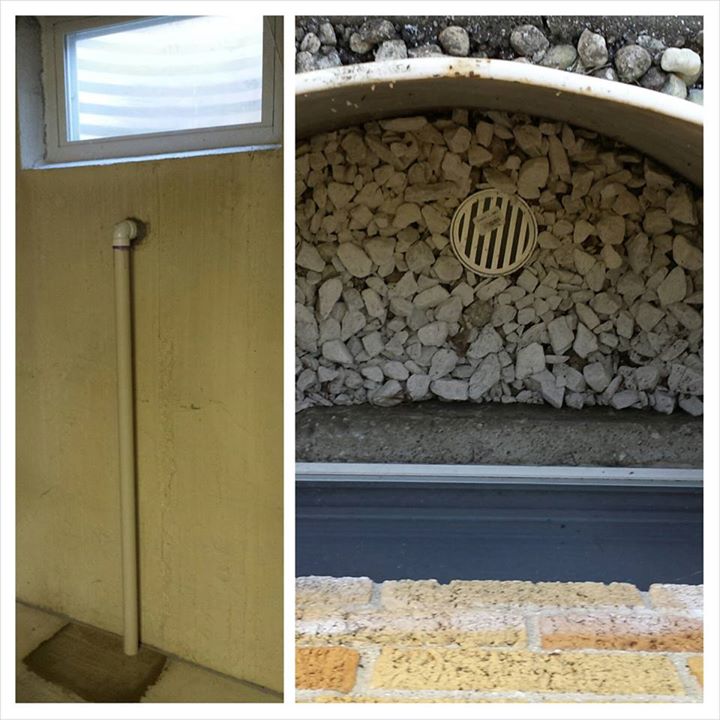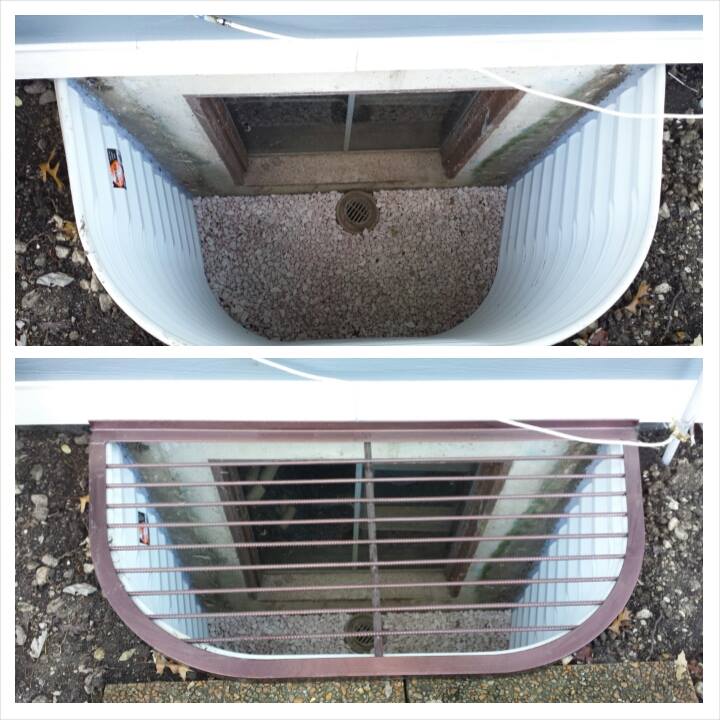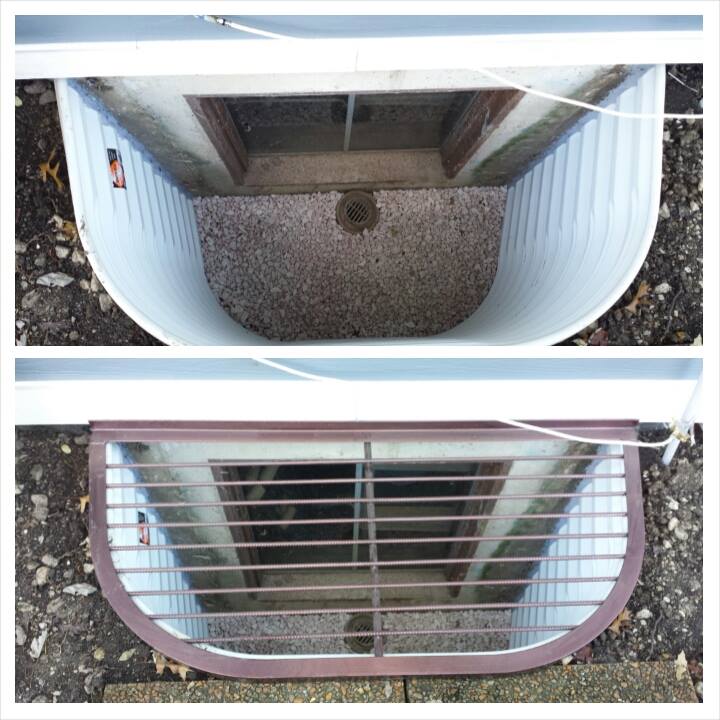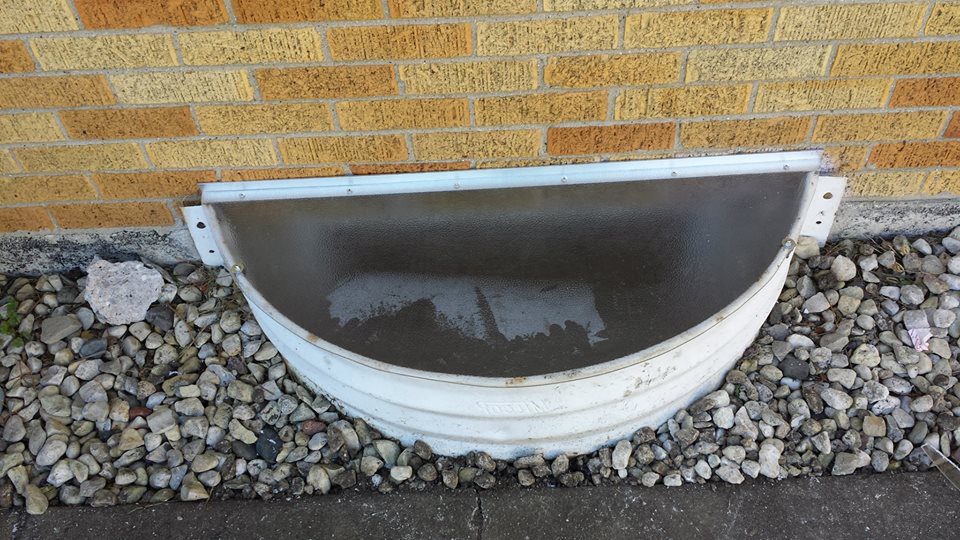 Basement Window Well Drain Installation
Whether you have windows in your basement for natural light purposes or as an emergency escape route, you'll need some window wells outside as well—unless you want to look at dirt. Often times, especially in older homes, window wells can act exactly like wells. Although they create a space for air and light and a barrier to hold back the soil, they also present yet another opportunity for water to enter your basement.
When snow starts to melt and rain starts to fall, window wells fill up with water and hold it until you bail it out or erosion crates a void between the window and the foundation, allowing the water to seep in. In the worst-case scenario, the water comes pouring into your basement, and the pressure on the window can even shatter the glass.
Typical Window Well Problems Stem From the Following:
Poor Installation. If your window well wasn't properly installed in the first place, it won't be able to keep water out and away from your basement.

Incorrect Window Well Sizing. When your window well isn't wide or deep enough to accommodate your specific area, you're likely going to run into some waterproofing issues.

Gravel Layer Contamination. If the gravel layer is contaminated with too many debris, it won't be able to drain correctly.

Not Enough Drainage. Water should never just sit in your window well–it should be able to exit immediately without having any time to accumulate.
What Does it Cost to Install a Window Well Drain?
A properly installed Window Well Drain can save your basement from a major flood. Other than Sump Pump failure, the most amount of water than can enter your basement is through the window well. Especially when gutter downspouts are close, we have seen windows wells fill up and their windows break, flooding the basement. It is imperative to have a proper Window Well Drain installed to prevent this. Traditionally, there are two ways to do a window well drain:
From the outside

From the inside
From the Outside
These drains can be connected into an Exterior Drain Tile System. Whenever we install such a system, the Window Well Drains are installed and connected directly. This allows the water to go directly into our solid Drain Tile, and run to the Sump Pit, where the water is discharged from the home. These drains are included in the price of the Exterior Drain Tile.
We do not install these Window Well Drains from the outside if we do not do the Exterior Drain Tile. The main reason to this is the older homes that have Clay Drain Tile or Corrugated Exterior Drain Tile we cannot guarantee the effectiveness of these systems. We cannot guarantee the effectiveness of ANY Drain Tile that was not ours. The best way is to install a new drain tied into an interior system.
From the Inside
Most of our Drains are installed from the inside. We accomplish this by coring a hole through the wall and then running a pvc pipe down into an Interior Drain Tile or straight to the Sump Pit. The 1.5" pvc can many times be hidden behind the studs in the wall, allowing for the basement to be refinished without anybody being the wiser.
Click the link below to view our pricing sheet:
If you have any questions, give us a call and we'd be happy to help! Thanks for reading, and remember:
"Not Everything's Better When Wet"
How Much Does It Cost to Install a Window Well?
Window wells come in many shapes and sizes, and are even made up of different materials. Almost every house has them, and if you are finishing your basement, an escape window well is necessary to meet code. It's also necessary if you value your family's life, but more on that later.
As stated above, window wells vary, but the two most common types of wells are:
 Half-Moon

 Semi-circle window well

Egress

Larger, rectangular window well
Half-Moon Window Well Installation

The Half-Moon wells are most commonly found on the smaller windows in the basement. Many times, these windows don't even open and are made of glass block. The cost varies on the size and depth of the well.

Rectangular Window Well Installation Cost
More-commonly used for Egress Escape Windows in the basement, these are rectangular in shape and tend to be larger and deeper. You will find these on non-escape windows as well, but not as common. For code, if it is used in an Egress Escape Window, the well must be large enough for a firefighter to fit in with all their gear. This is measured at 3 feet from the home. That's a big well!
Wells tend to go a bit deeper than the half-moon wells. This is because the smaller windows tend to be at the top of the foundation, used to let light and air in. The egress windows are at least 5.7 square feet and come much farther down in the foundation. 
All window wells are installed with new gravel, sealed sides, and removal/regrading of the dirt outside. We will even do our best to re-plant flowers and bushes, in our capacity. A proper Window Well Cover and Window Well Drain are also needed in order to have a fully functioning, dry window well.
To view our pricing sheet, click the link below:
How Much Does It Cost to Install a Window Well?
Window Well Covers are an integral part of a functioning Window Well System. And we are not talking about the ones you get at big box stores that blow away and crack at the slightest wind. We are talking Window Well Covers that hold a Lifetime Guarantee and can support over 800 pounds! They come in both translucent and transparent plastic, allowing some or more light into your basement. Our system also allows for two types of connections:
Wind Clips

Used mostly for Half-Moon Window Wells, these allow the cover to be secure against the wind, but able to be pulled off from the outside.

Safety Locks

These are used mainly in Egress Escape Window Wells, and allow for the cover to be locked from the outside so nobody can break in. To release the cover from the inside, simply remove the cotter pins (takes just a few seconds) and you can get out of the well.
Covers come in many different shapes and sizes. Listed below are the most common-found covers out there:
Most standard Half-Moon Window Well Covers
Rectangular Window Well
Concrete Window Wells
Each project is done on a specific-measurement basis, but for the price range, click the link below to view our pricing sheet:
If you feel you need, or want, new window well covers, give us a call! All covers are custom cut on-site and have a beautiful finish.
Download Our Free Guide
We created a guide titled:
"A Homeowner's Guide to Basement Waterproofing" to help you spot common basement issues around your home and learn how to fix them. Enter your email and get the free guide.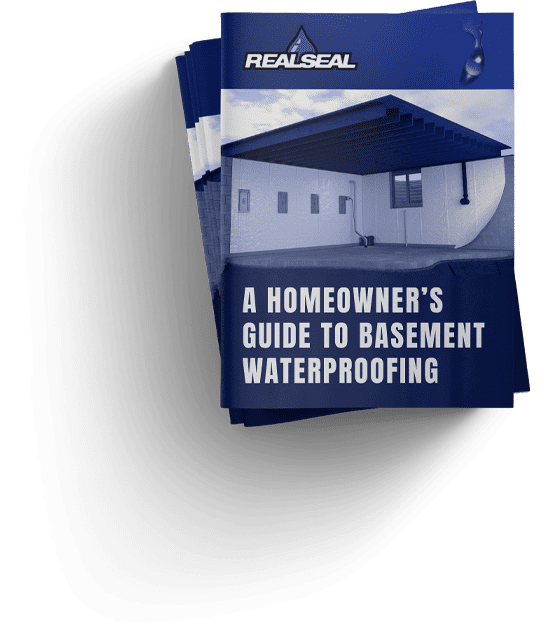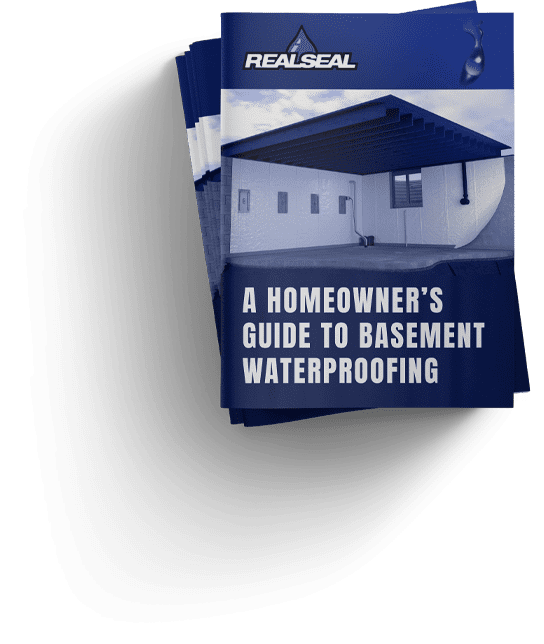 "Not Everything's Better When Wet"®