Joliet Basement Waterproofing and Foundation Repair
Just 40 miles southwest of Chicago, Joliet is a bustling town that includes a diverse population and a variety of businesses and entertainment options for residents and visitors alike. It's the town where Dairy Queen opened its very first store back in 1906, and it's also home to the Chicagoland Speedway's 1.5-mile track for NASCAR events. Whether you want to start a new career or raise a family—or both— Joliet is a great place to make it happen.
Joliet is a great city, but it isn't exempt from the unpredictable weather of the Midwest. It's likely that you or someone you know in the area has experienced basement flooding due to heavy rain or thawing snow in the springtime. There are many reasons for basement seepage, but one thing is for certain: you reduce your chances of basement flooding when you invest in professional basement waterproofing in Joliet.
When it comes to foundation repair and basement waterproofing in Joliet, IL, The Real Seal is a company you can trust. Whether you've noticed a sinking foundation, bowing walls in your basement, or cracks in your basement's walls or floors, we offer comprehensive services to diagnose what is causing the problem. We then implement a solution that will last for the long haul.
A Variety of Waterproofing and Foundation Services for Your Needs
Some companies will install Joliet basement waterproofing solutions that will just give out in a few months or years—but not us. Each service that we offer is tried, true, and dependable. Even small leaks should be addressed as soon as possible in order to stop them from progressing into a more serious situation, and our services can address almost any foundation- or flood-related problem. From sump pump to drain tile installation and beyond, if you need basement waterproofing or foundation repair in Joliet, IL, we're here to help.
Schedule an appointment with us today to learn about what we can do for your basement seepage or flooding problem.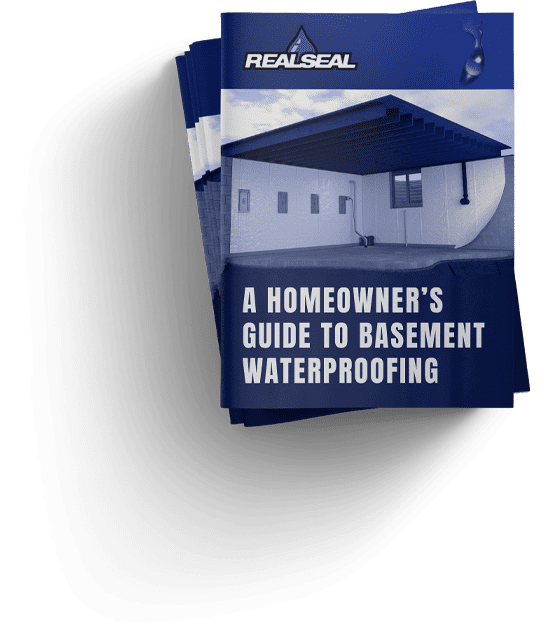 DOWNLOAD OUR FREE GUIDE
We created a guide titled:
"A Homeowner's Guide to Basement Waterproofing" to help you spot common basement issues around your home and learn how to fix them. Enter your email and get the free guide.
"Not Everything's Better When Wet"®