Foundation Repair
For Homes In Chicagoland
Protect your home's foundation with our bowing basement wall repair, crack repair, and settlement repair services. 
Are You Noticing Any Of The Following Foundation Problems?
Foundation problems can get serious if left untreated. 
Bowing Basement Wall
If water builds up outside your basement walls, the pressure could be too much for your foundation to handle, causing it to bow inward.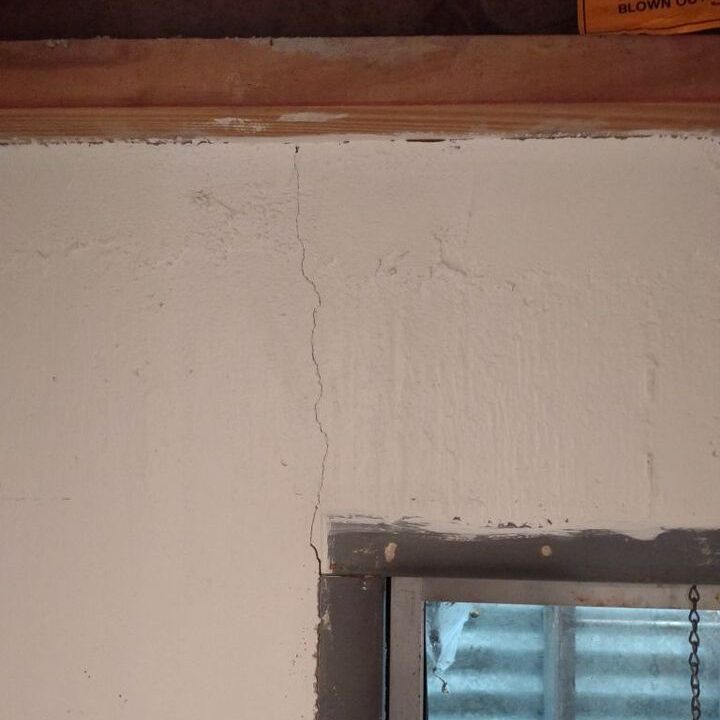 Crack Inside Your Home
Cracks that form inside your home are likely caused by differential settlement. This is when sections of your home settle at different rates, which can cause your walls to shift and crack.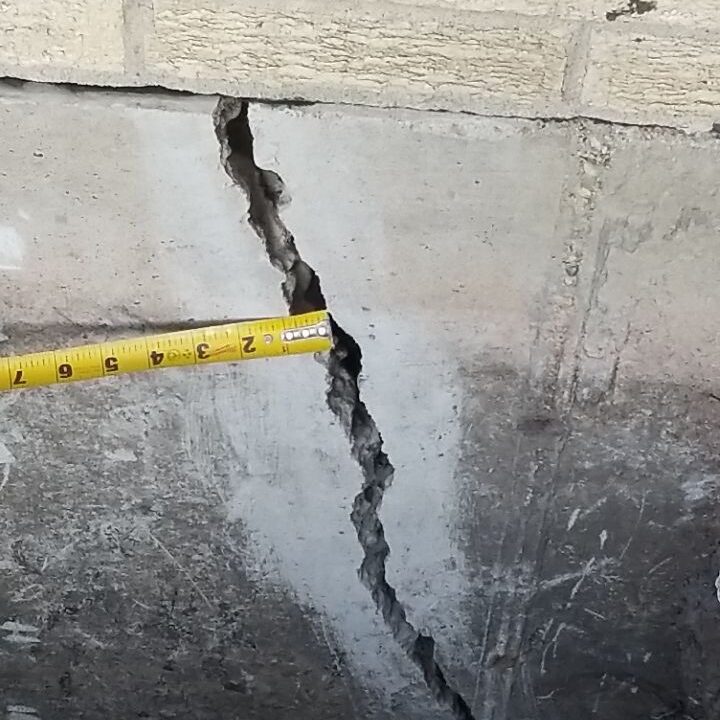 Cracks On Your Foundation
Foundation cracks can form due to differential settlement. They can also accompany bowing walls and will need to be fixed once your wall is repaired as well.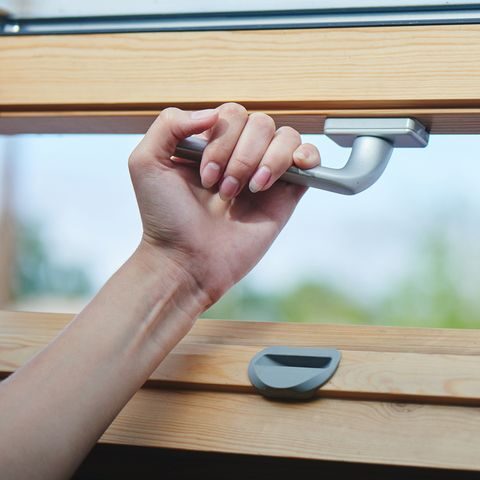 Sticking Doors & Windows
Once your foundation begins to shift or settle, your walls and ceilings can move out of place. This can make it hard for you to open doors and windows that need precise vertical alignment.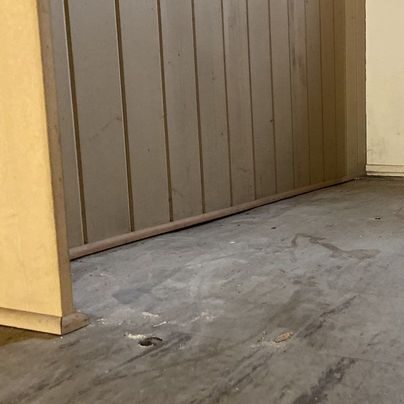 Separating Walls, Floors, & Ceilings
Foundation damage can cause your walls, floors, and ceilings to move separately.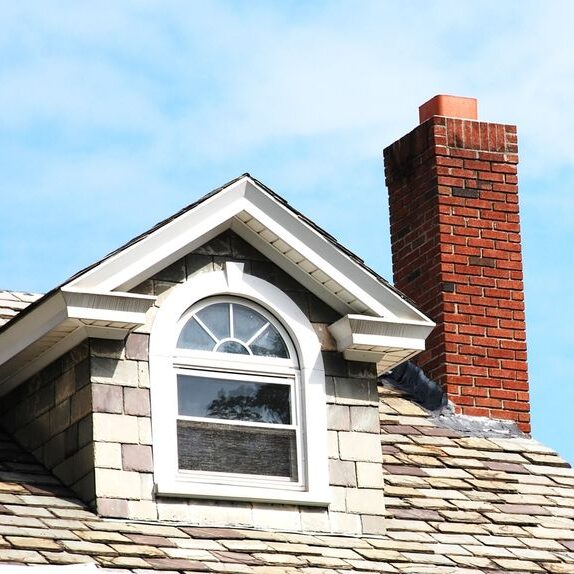 Separating Chimneys Or Porches
Sometimes, your chimney or porch could separate from the rest of your home. But, this could also be a problem with the foundation directly under your chimeny or porch and not your home.
We Can Help Your Foundation
With our foundation repair solutions, we can, Level Your Foundation
Foundation settlement can lead to unwanted and stressful problems. With our foundation leveling solutions, we can restore your home back to the Maximum Practical Level (MPL) Correct Bowing Basement Walls
Bowing basement walls are a huge threat to your home's structural integrity. Our solutions can pull your wall back outward and stabilize any further movement. Stabilize & Seal Foundation Cracks
Foundation cracks can grow larger over time and even allow water to seep into your basement. We offer crack repair solutions that stop any water seepage and prevent them from further growth.
WE GET IT.


Foundation Repair Can Seem Stressful
Maybe you think foundation problems are too much to handle. At The Real Seal, we understand that foundation problems are unexpected and the last thing you may have wanted to deal with. That's why we take pride in our work ethic. Not only because we get the job done, but because we guide you through the entire process. 
"Real Seal explained their process from beginning to end. They were timely, responsible and their pricing was very fair. In addition their work was outstanding. I highly recommend The Real Seal for foundation repair."
Our Foundation Repair Services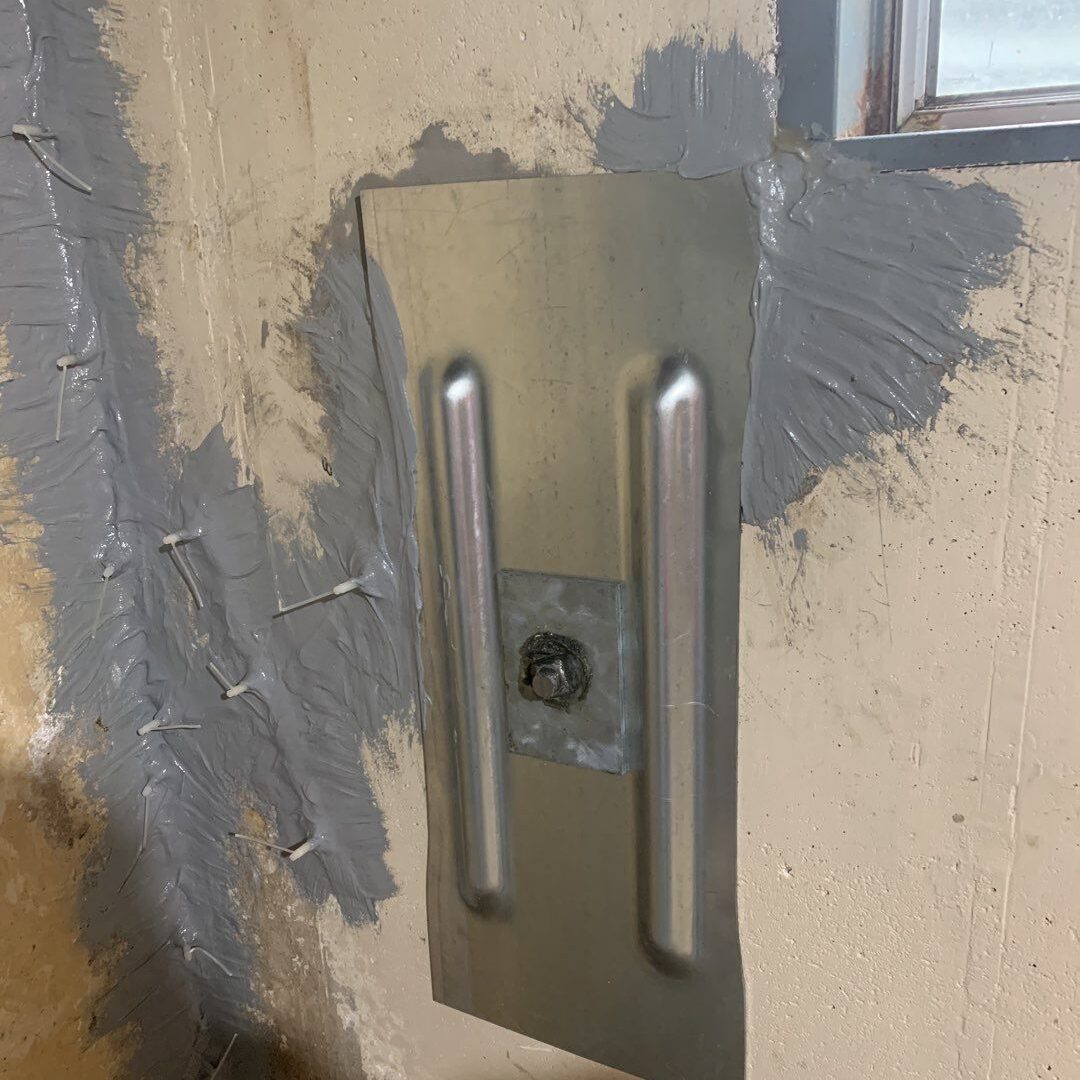 BOWING BASEMENT WALLS​
Wall Plate Anchors - Wall plate anchors are used to repair bowing poured concrete walls that have moved more than 3 inches.
Carbon Fiber Straps - Carbon fiber straps are used to repair bowing, and shearing concrete block walls.
C-channel Anchors - C-channel anchors are used for bowing or shearing concrete block walls.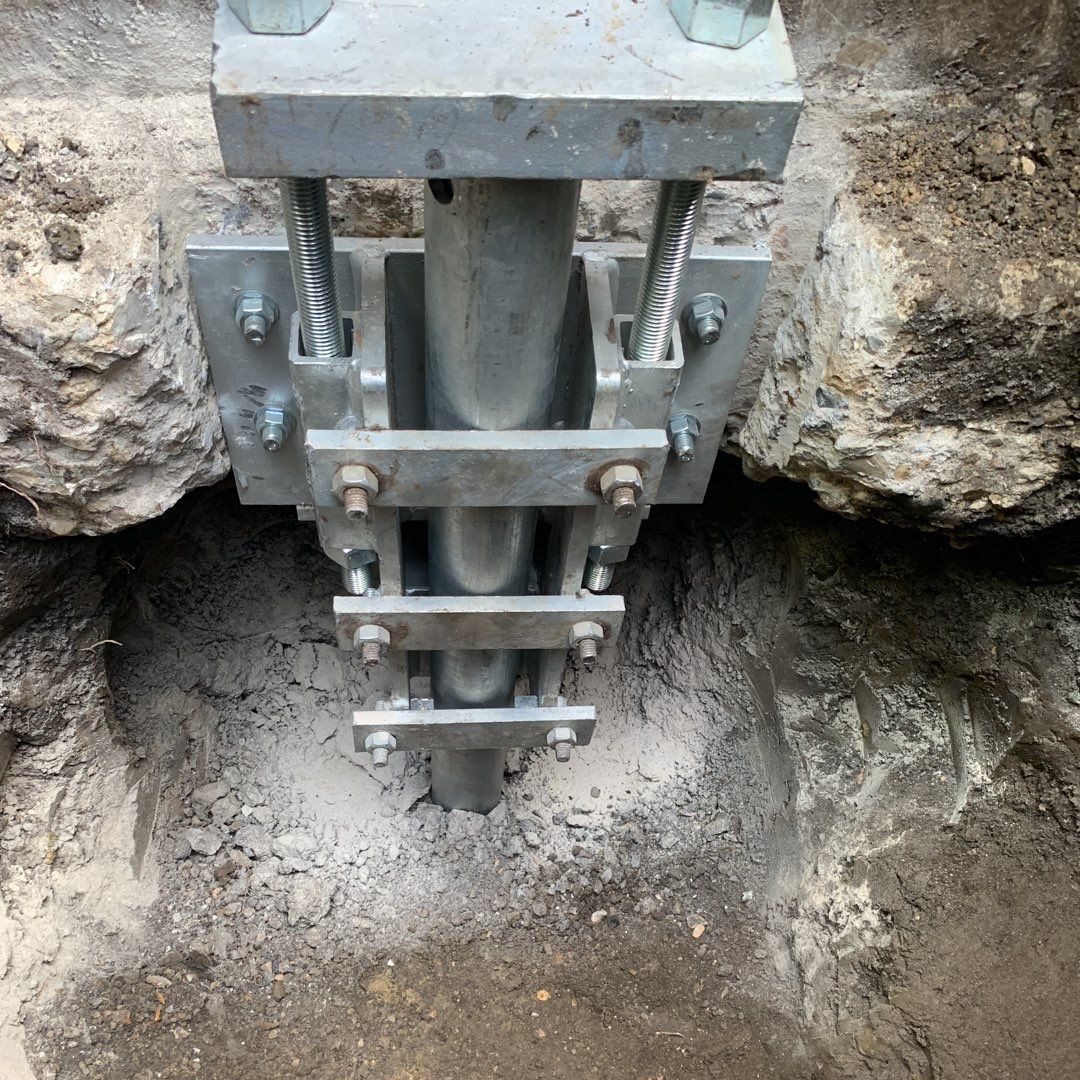 Foundation Settlement
Steel Push Piers - The piers are driven into the ground until they reach load-bearing soil, and then the house is lifted back up.
Helical Piers - In low-weight situations where we can't use the weight of the home to push the piers into the ground, we switch to helical piers and hydraulically "screw" them into the ground.
Crawl Space Repair - If your crawl space foundation is sagging, we can support any failing I-beams using brand new steel jack posts.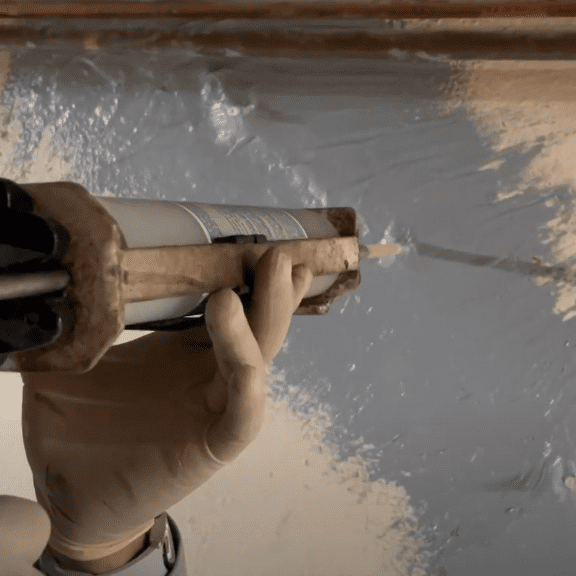 Foundation Cracks
Epoxy Crack Injections - If you have a wall with a hairline crack caused by shrinkage during the concrete curing process, a structural epoxy injection can usually solve the problem.
Carbon Fiber Staples - These high-strength staples are used to prevent foundation cracks from growing larger.
NOW'S THE TIME TO PROTECT YOUR FOUNDATION
Getting foundation repairs is as easy as 1-2-3
Schedule your free
foundation inspection

RECEIVE YOUR
PERSONALIZED ESTIMATE

GET YOUR
FOUNDATION REPAIRS

ENJOY A HEALTHY FOUNDATION
FOR YEARS TO COME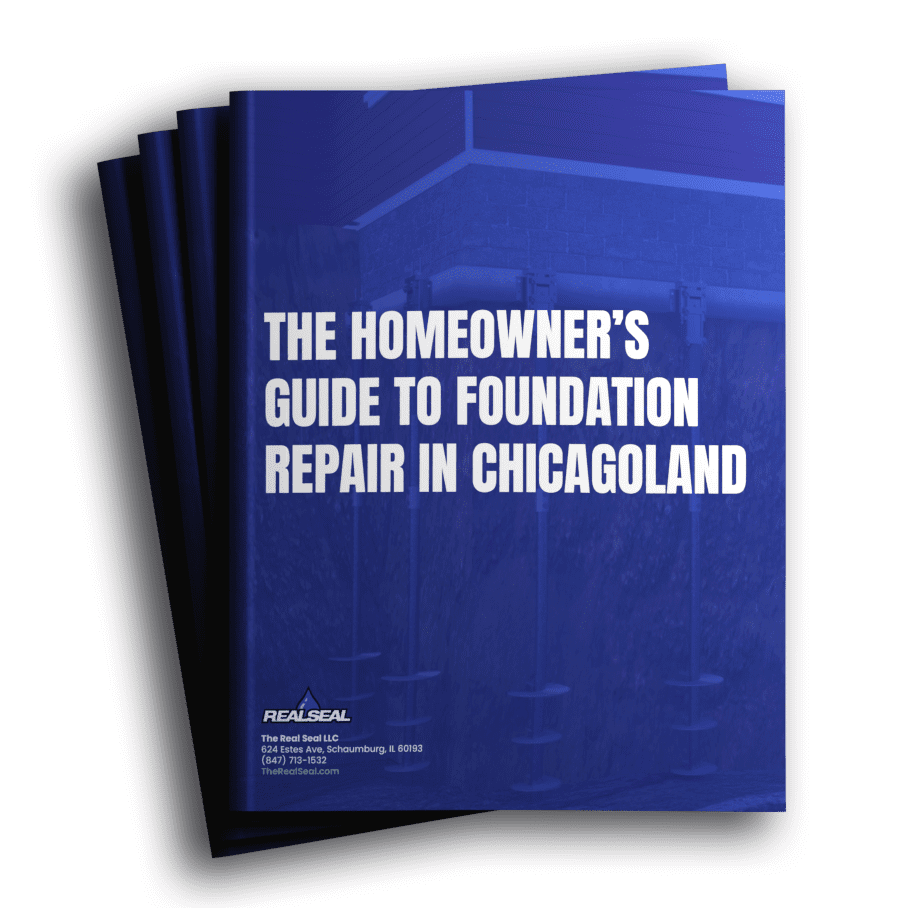 DOWNLOAD OUR FREE GUIDE
We created a guide titled:
"The Homeowners Guide To Foundation Repair In Chicagoland to help you spot common foundation issues around your home and learn how to fix them. Enter your email and get the free guide.
Repairing foundations in Chicagoland and surrounding areas.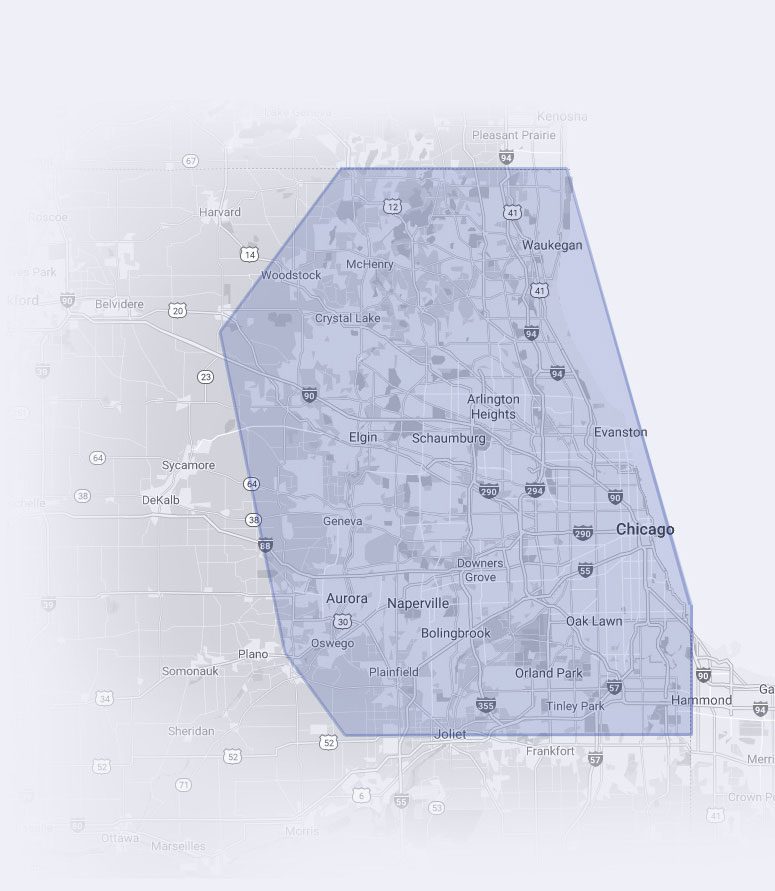 Frequently Asked Questions Is a deposit required for foundation repair?
Yes, we obtain a 30% deposit that is due before getting on our work schedule. The reason we do this is to ensure we have all the materials and permits ready for the job before we start. This is standard practice in the industry and par for the amount. What Happens If I Ignore Foundation Problems?
Ever see the Leaning Tower of Pisa? It doesn't take much to imagine what would happen if they didn't secure that in place. While your home will not have such a dramatic display as the Tower of Pisa, it will give telltale signs that it is on the verge of collapsing.
A foundation holds your home up. If it fails, you can easily imagine the problem.
Don't ignore an issue. At minimum, get us out so you can understand it and know potential things you can do to help hold it off and make the impact on your home less. How can you tell if a house has structural damage?
If you want to know if you have a structural issue, call us. We will come perform an HONEST inspection, providing proof and explanation for your issue and the solution. We NEVER mislead, and our entire goal is to educate you on the issue so you can understand the problem you are facing and its potential solutions.
The most common signs and symptoms for a structural issue are:
Stair-step cracking in brick on the exterior of your home.
Windows and Doors not opening/closing properly.
Drywall cracking that continues to open up even after being patched.
"Cracks" and "Pops" heard in the home.
Take a look at some of our recent blog articles: