When you notice one or more problems with your foundation and are not sure how to deal with it, you need the knowledge, experience, and expertise of professional foundation repair experts in Tinley Park, Illinois.
No matter how small the problem looks, having your foundation inspected and repaired on time can help alleviate unforeseen headaches in the future.
Tinley Park, Illinois Foundation Repair - List of Services
As one of the top foundation repair service providers in Tinley Park, Illinois, The Real Seal offers a variety of services, including the following:
Basement Window Installation
Having egress windows installed in your basement gives you the confidence of having a reliable escape route in the event of an emergency. Also called basement sliding escape windows, these units are typically found in below-ground basements.
The Real Seal LLC offers basement window installation services in Tinley Park, Illinois, and its surroundings. Whether you need new windows installed in your newly constructed basement, or require your old egress windows replaced, The Real Seal is the company to call.
Foundation Waterproofing
If your basement or crawl space needs waterproofing, The Real Seal has a team of experts who can handle both.
For basements, the typical procedure is to:
Use vapor barriers to seal the walls.
Install a sump pump to remove any water.
Install a drain tile system inside or outside to prevent water from entering your basement.
Repair leaks in egress windows.
In the case of crawl spaces, the steps are similar, except that you can have the space completely sealed, which we call crawl space encapsulation.
Concrete Leveling
Whether it's poor site conditions, poor compaction, tree roots, or poor drainage that is causing your concrete to settle, it is a serious problem that needs to be addressed at the earliest.
To prevent the problem from getting worse and leading to more serious issues, we at The Real Seal use a technique called polyjacking to relevel concrete. The process involves the following steps:
Our foundation repair experts will first drill dime-sized holes in the affected concrete.
They then inject polyurethane foam underneath the slab.
The foam starts to expand underneath the concrete, raising and releveling it to its original position.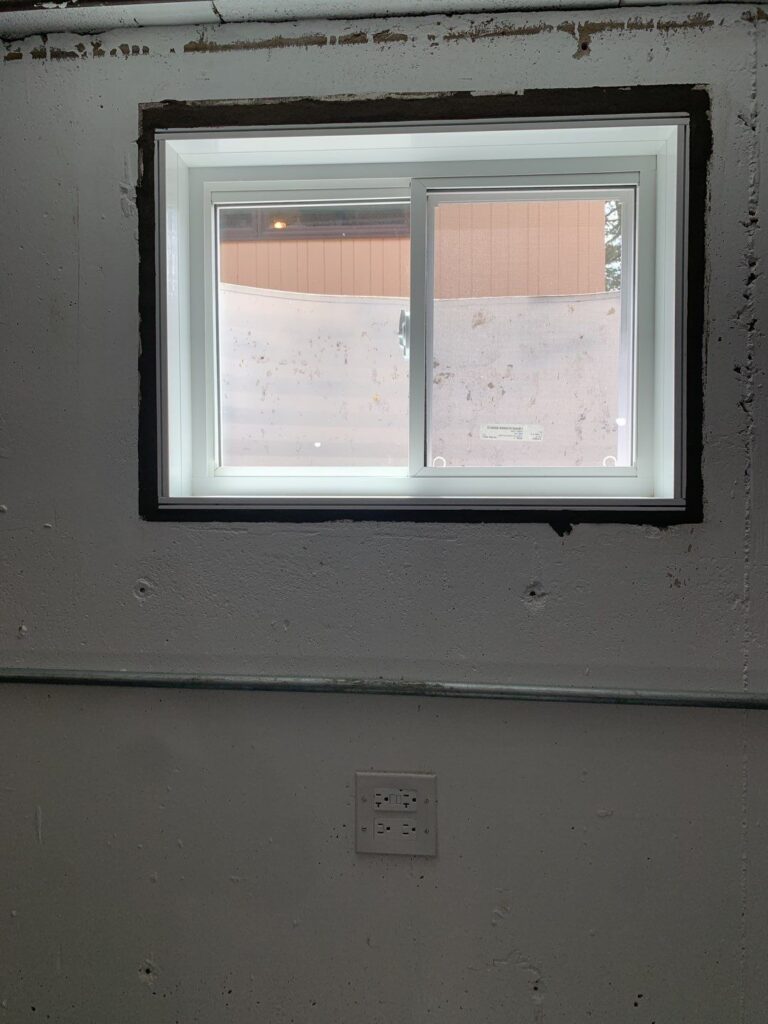 Common Signs of Foundation Issues
Some of the most common signs of foundation issues to look for are:
Uneven floors
Warped ceiling
Cracks on exterior bricks
Tile cracks
Floor, wall, and foundation cracks
Sticking doors and windows
Counters and cabinets separating from walls
Bowing walls
Moisture in the basement
Musty smelling basement
The Real Seal - Serving Areas
The Real Seal's foundation repair, basement waterproofing, and other services are available in and around Tinley Park, Illinois. To know the other areas we serve, visit our Service Area page.
Why Choose The Real Seal?
The Real Seal offers a wide array of foundation repair services and a whole lot of other specialized services. No matter how severe your foundation problem is, our foundation repair experts always offer the most efficient services, long-lasting solutions, and the best recommendations.
Call us today for a free estimate.