How do foundation cracks form?
Foundation cracks
 are a very common but serious matter that you may have to deal with as a homeowner. As the cracks are left to sit and continue to get bigger, water leaks may eventually form and create a bigger and more expensive issue. Typically, a crack that is larger than 1/16 inch can be a potential threat as water, changes in temperature, and other factors can definitely widen the crack. You also can be susceptible to insects and other pests that you don't want inside of your home. When you face a significant issue like this, you'll want to consider foundation crack repair services in order to protect your home in Chicago, IL. The Real Seal offers foundation and basement crack repair throughout the Chicagoland area. Our team has been repairing foundations for many years, so they can diagnose and repair the problem correctly the first time.
Cracks can form in many different ways, including settlement of the home, concrete shrinkage, or from hydrostatic pressure being applied to the walls. Below are some potential possibilities of why cracks can form in your foundation:
Soil issues are a large culprit in requiring foundation crack repair. If you are located in a dry area, the soil can shrink and leave gaps in your foundation. This can allow your foundation to move and shift, resulting in cracks. Expansive soil can also be an impact for having to seek basement crack repair. This is basically the opposite effect as when it's wet—your soil can expand and push against the foundation and cause cracks.

Trees can interfere with your foundation walls. If you have large trees near your house, the roots can sneak under or near your walls and take away any moisture in the soil, resulting in dry soil and potential cracks in the foundation.

Building a house without following proper foundation and soil testing can result in potential problems in the future. Using poor materials to construct the home can also lead to foundation cracks as well. Additions such as adding a new level to your home can also impact your foundation.

Plumbing leaks can impact your walls as well. The leaking water can cause the soil surrounding your walls to expand and add more pressure creating cracks.

The biggest problem that most people encounter when it comes to foundation cracks is hydrostatic pressure. This occurs when there is little to no drainage for the water around your foundation to go. The water builds up and creates a pressure against your walls, thus resulting in cracks and potential leaks, flooding, and other problems.
With all these potential dangers to your foundation, it is vital to stay on top of things to keep cracks away. If you notice a crack in your foundation, it is worth it to have us look at it as soon as we can. Even a minor crack could be an indicator of a larger issue that could easily be prevented with our foundation crack repair services.
Importance of fixing foundation cracks
Having major cracks form in your foundation is troublesome for the average homeowner. Cracks tend to grow over time and can result in more serious problems. This makes taking care of cracks early on a very important and pertinent step.
If you notice cracks forming more than 1/16 inch wide, call or consult a foundation expert such as The Real Seal. One of our trained professionals will evaluate the damage and offer solutions to fixing the problem. Typically, cracks left untended tend to see water leakage. This can lead to your possessions becoming destroyed, mold, and other water related problems. Cracks also allow unwelcomed pests to enter your home (which will run up even more costs to remove them). If you are a planning or attempting to sell your home in the near future, it is important to address foundation cracks immediately as it could negatively affect your property value.
How to fix foundation cracks: What are some options to fix foundation cracks?
There definitely are several paths you can embark on if you're searching to do foundation crack repair on your own. However, if these cracks stem from structural damages, this type of home repair may not be the best path to pursue. While these options may be inexpensive, it is worth noting that these are only temporary fixes, which will cause you to revisit the problem in the future with added damages.
Tie Rods.
These metal clips that stick out of your foundation were once used to hold the drying concrete slabs of your foundation wall together. Like most metals, they will rust when water makes contact with them. This will occur from the outside of your foundation in, and once there is a big enough void, water will leak through them.
Evidence of this in your basement will be seen by the rusty water stains that run from the tie rods to your floor.
Additionally, adding patching products like hydraulic cement to your foundation cracks fill in cracks only for the interim. If you don't address these issues, such as hydrostatic pressure or dry soil, your foundation can keep shifting, forcing you to revisit fixing the cracks, which can also grow larger over time. Other crack injection pastes can also give you only temporary fixes. Again, your foundation cracks can keep expanding, forcing you to continuously repair widening or new cracks.
Although these quick fixes can provide temporary relief, we recommend pursuing more long-term solutions and having a professional diagnose the extent and severity of the damages. If the job is completed incorrectly, there may be worse ramifications for your walls.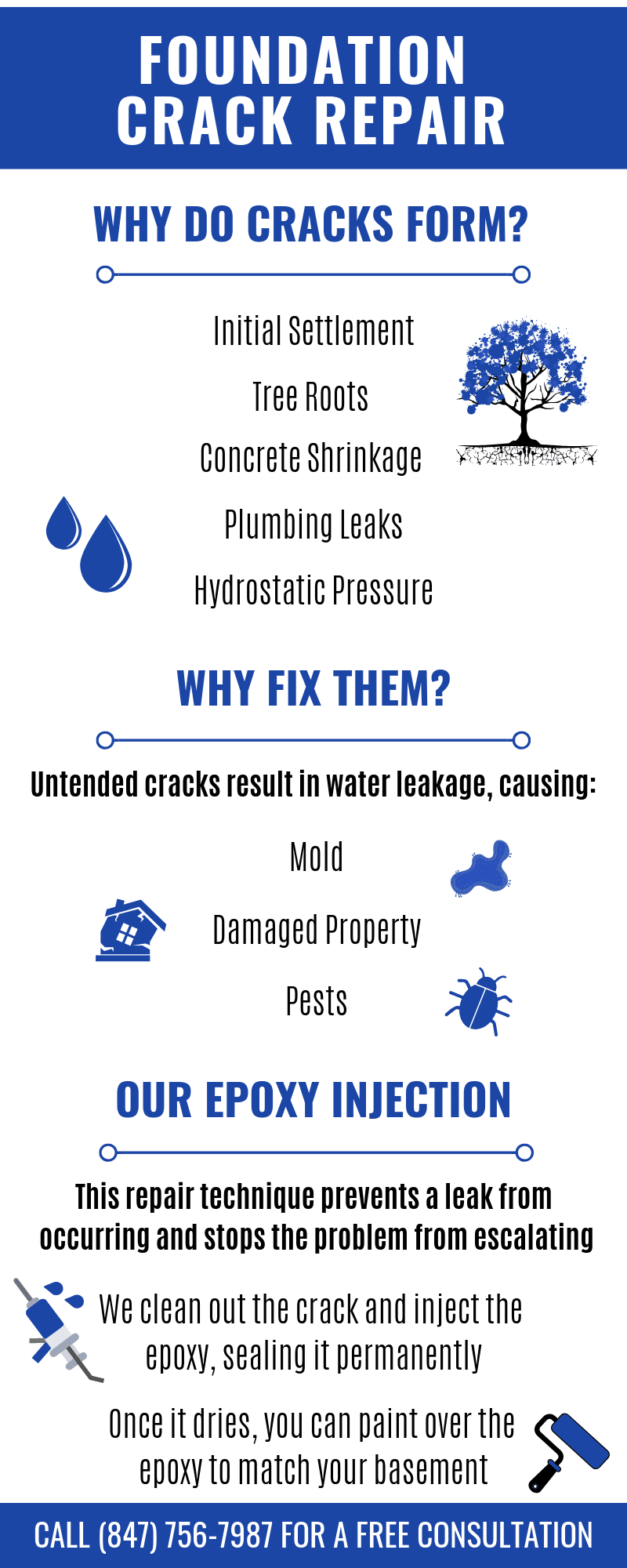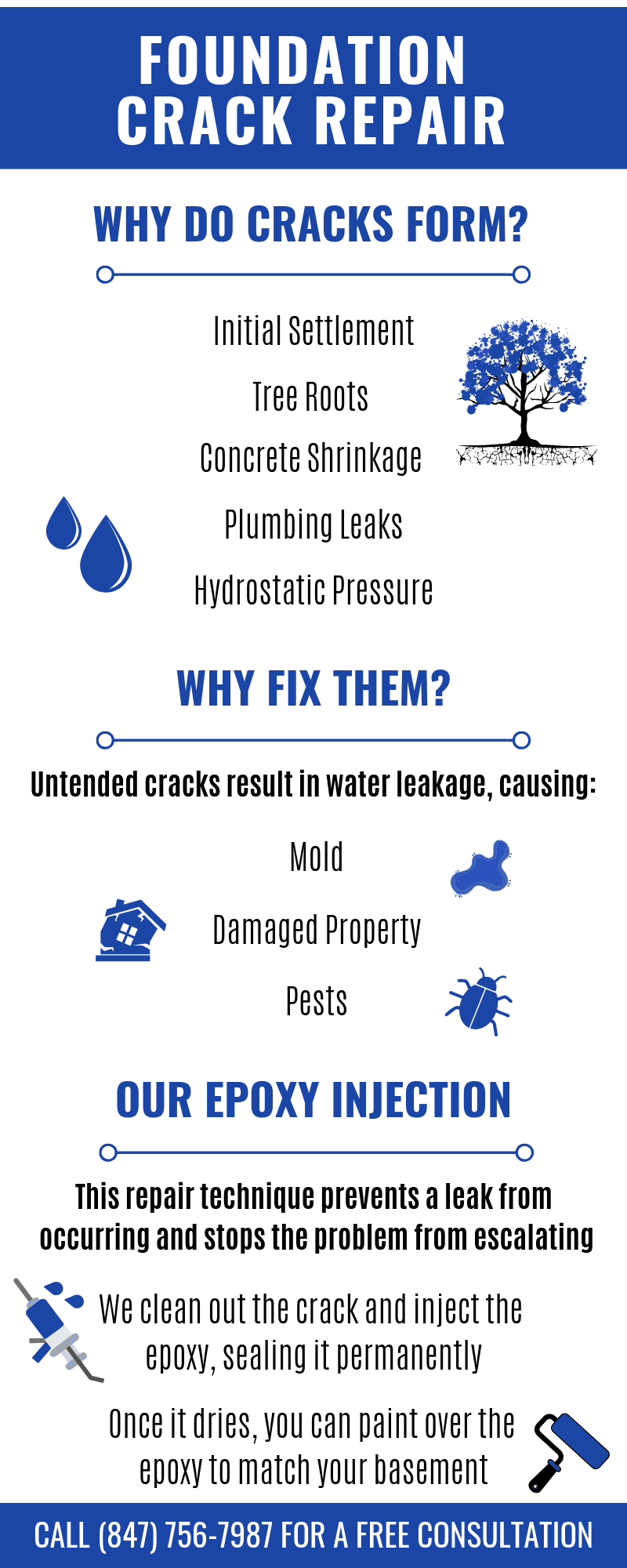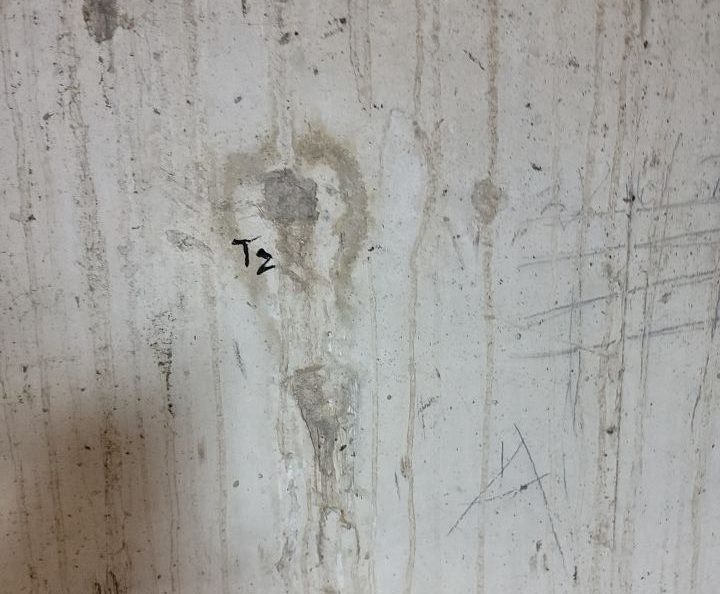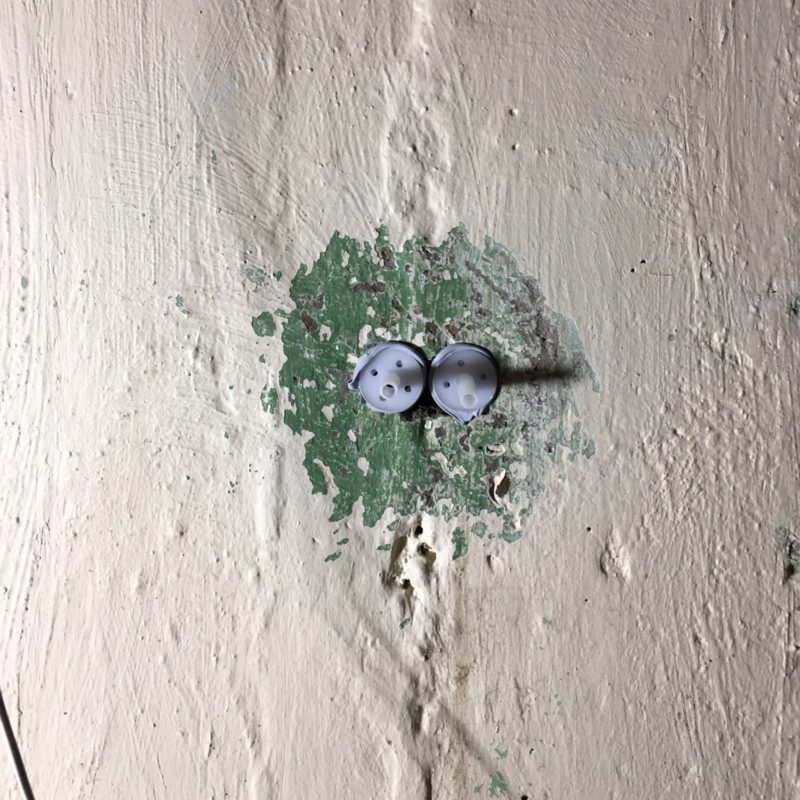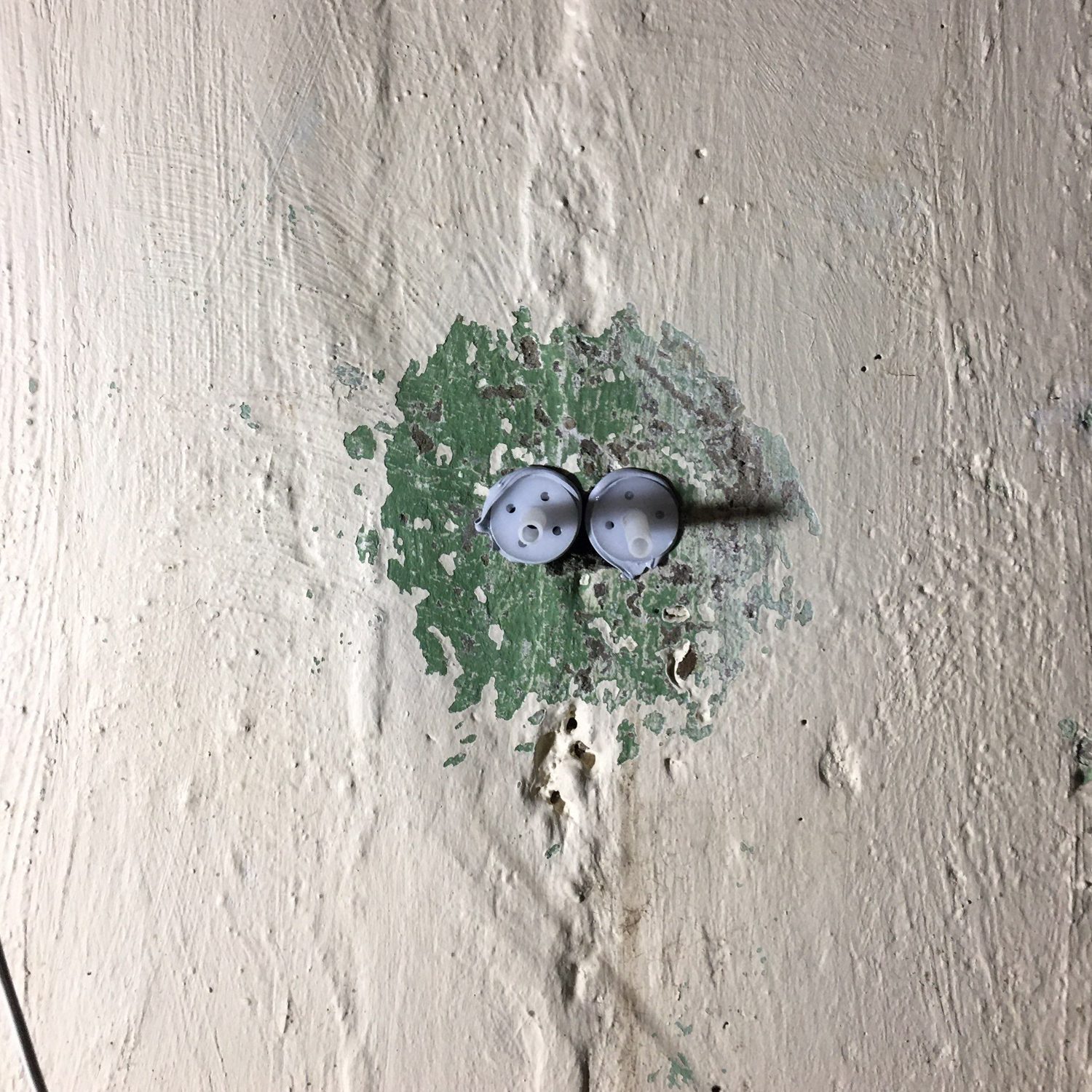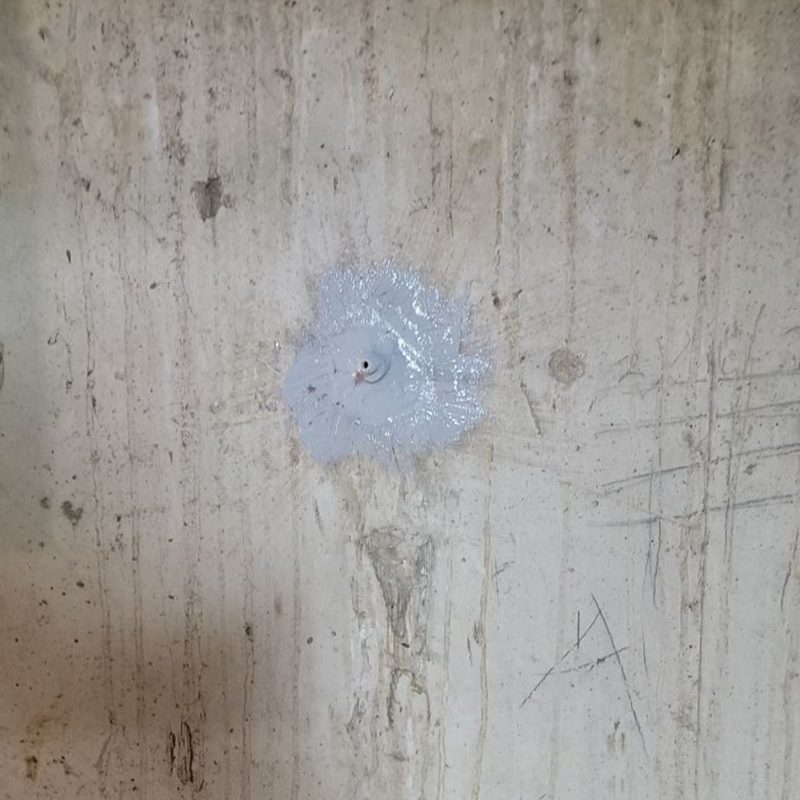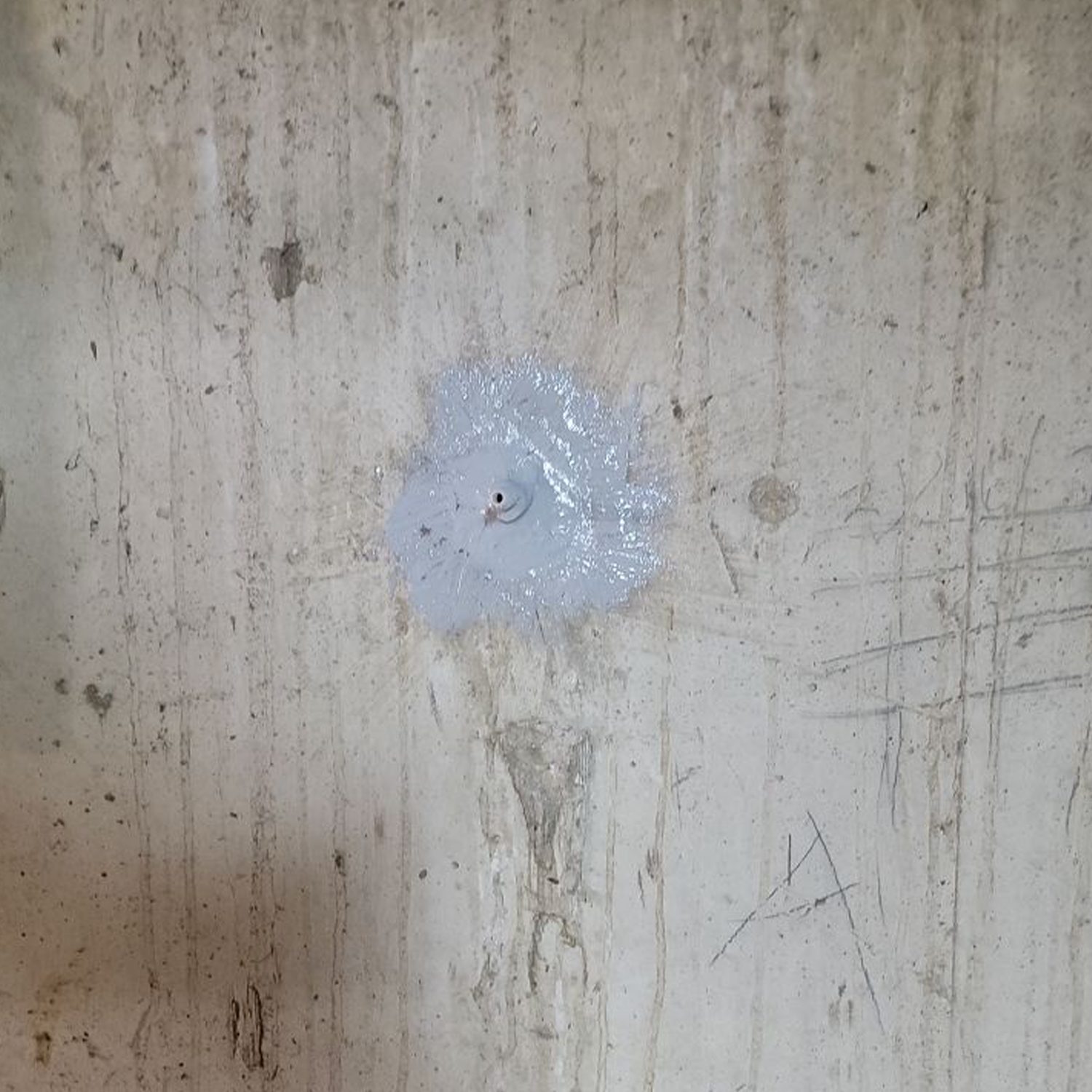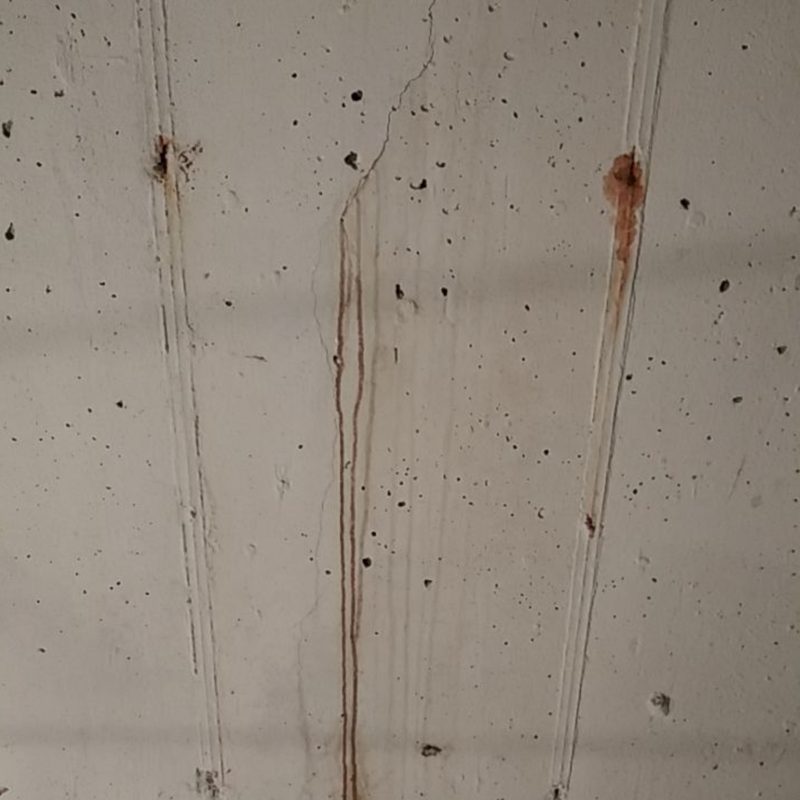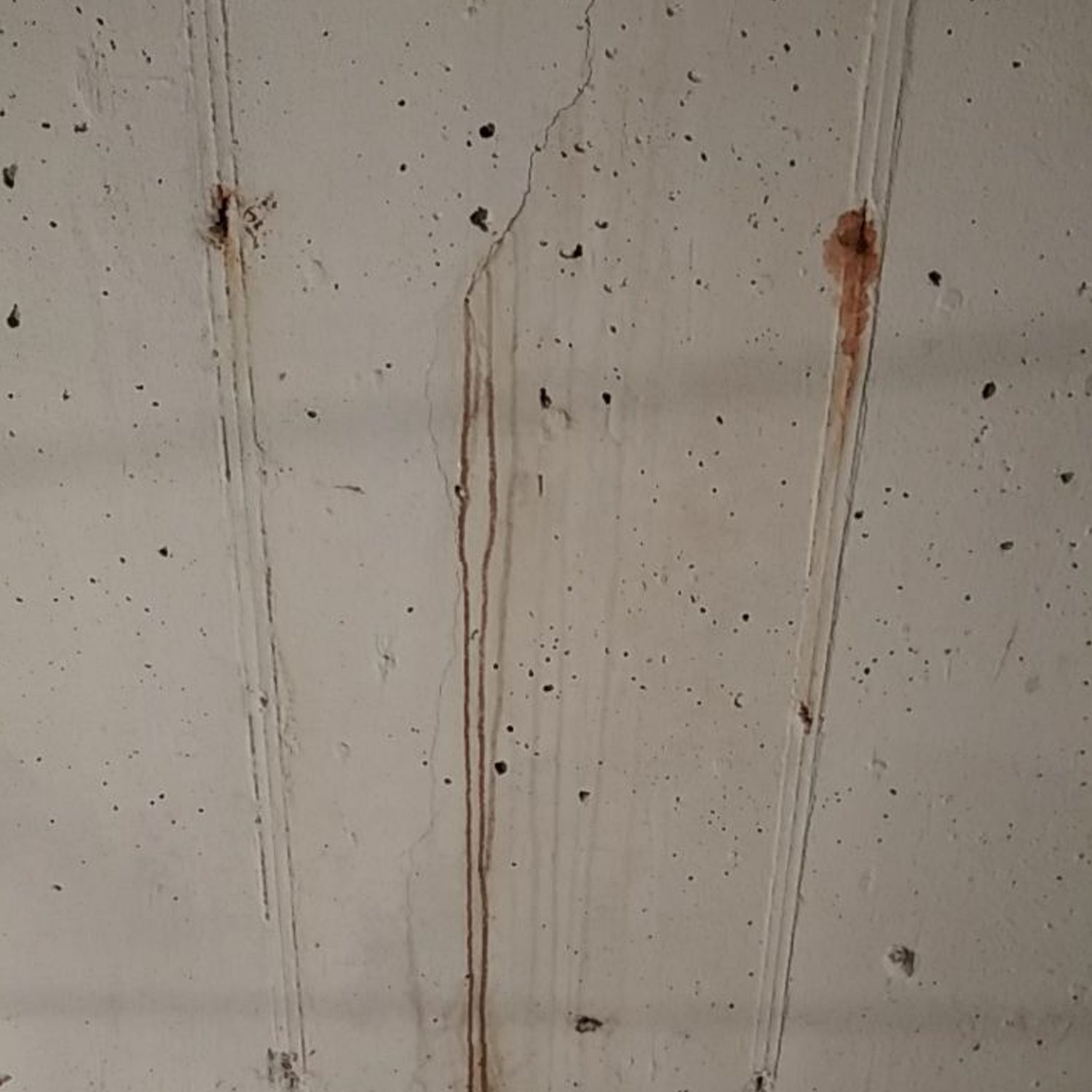 Our foundation repair service
With The Real Seal, you get knowledgeable professionals who do this on a daily basis to help diagnose the extent of your cracks and solutions that fill or repair the problem. Foundation cracks can be repaired in many different ways. We use a technique called epoxy foundation crack repair to prevent a leak from occurring and stop the problem from getting worse. After we clean out the crack, we inject the epoxy into the crack which seals it completely and permanently. The dried Epoxy can be painted over to match the rest of your basement design. If the crack is a symptom of a structural issue, we will use one of our many other repair techniques to solve the issue and make your home safe for the future. We can use foundation piering or carbon fiber wall supports to give your foundation the extra support it needs.
Let The Real Seal help!
Don't wait until it's too late for your important wall foundations to be repaired. Give The Real Seal a call today and one of our experienced professionals will be able to help with our foundation repair services. We will clearly state the problem and provide you with the best options on how to proceed. For all your foundation crack repairs, choose The Real Seal to help!
At The Real Seal, LLC, we are dedicated to ensuring your home's foundation is able to stand the test of time. For more information about how to fix foundation cracks and the various types of foundation repair services we offer in the Chicagoland area, call us at

(847) 756-7987.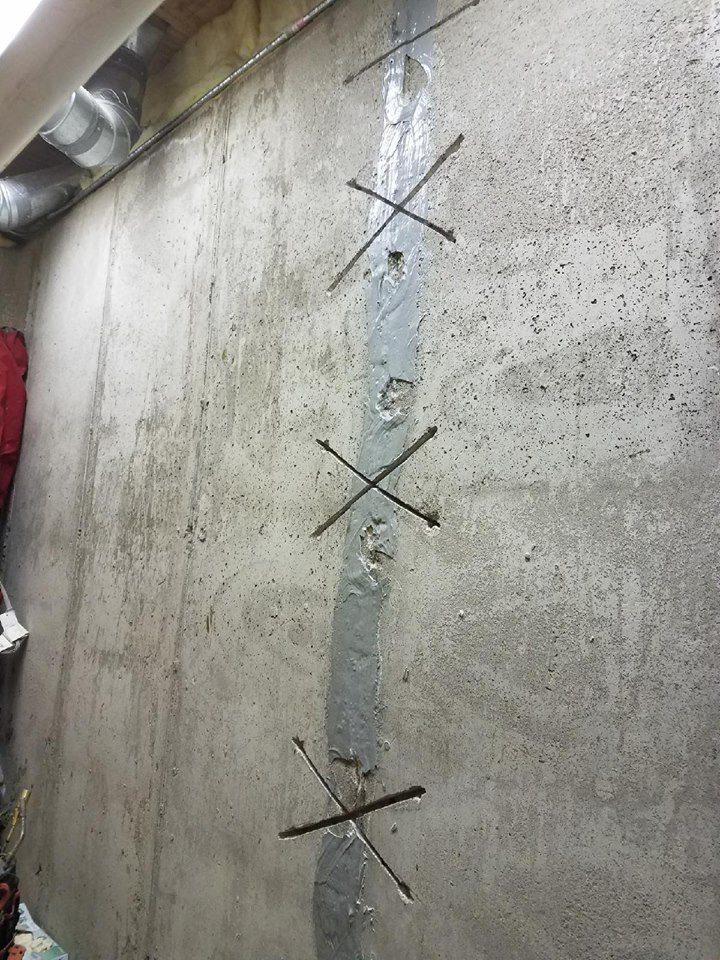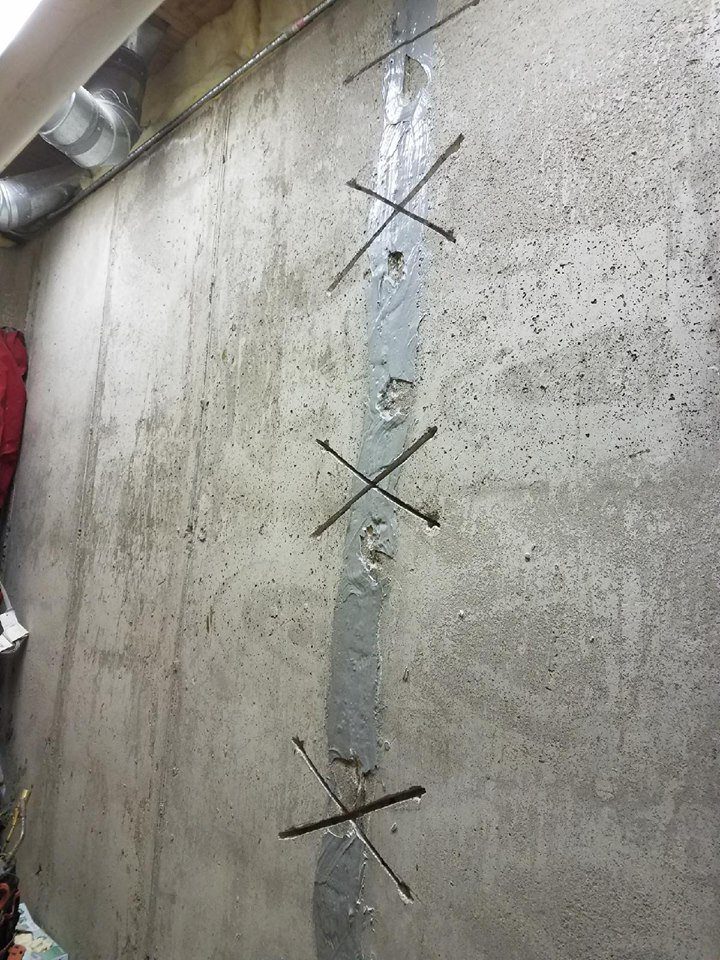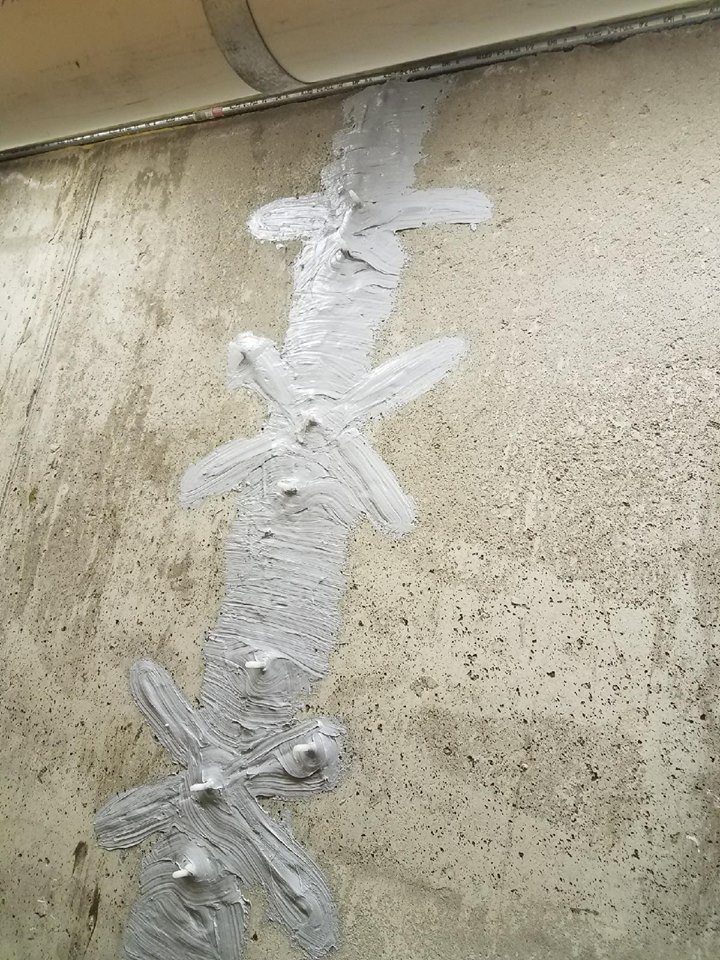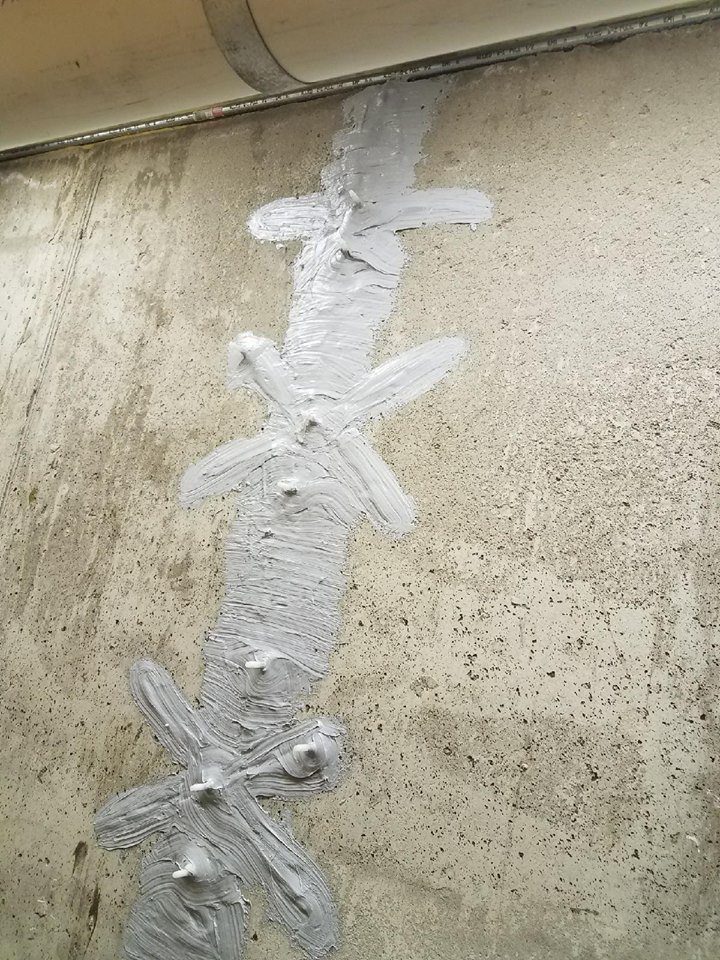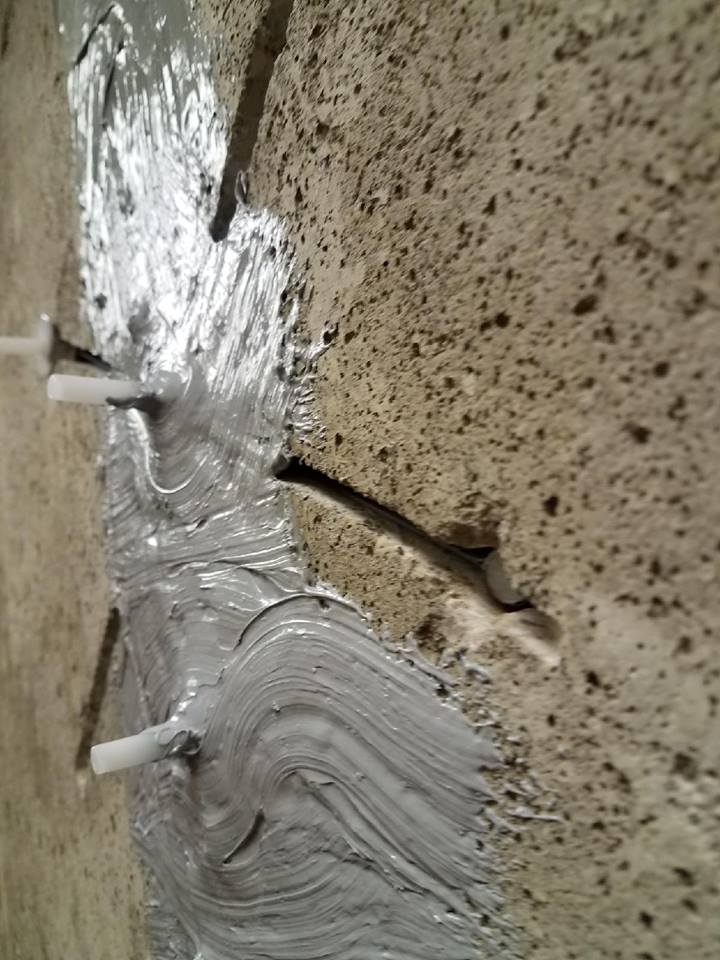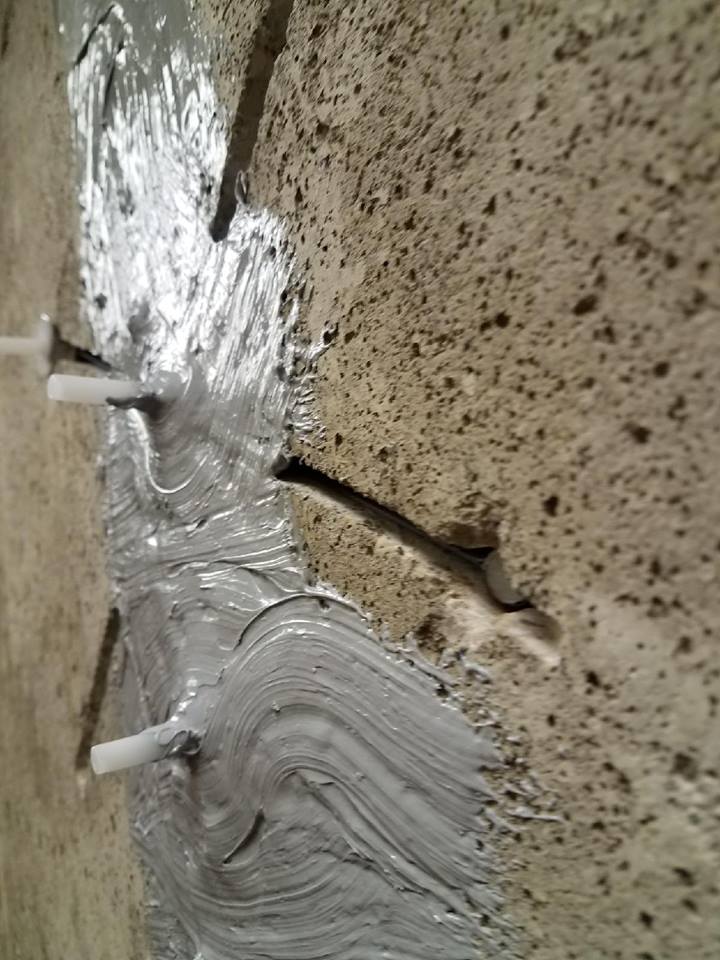 Download Our Free Guide
We created a guide titled:
"A Homeowner's Guide to Basement Waterproofing" to help you spot common basement issues around your home and learn how to fix them. Enter your email and get the free guide.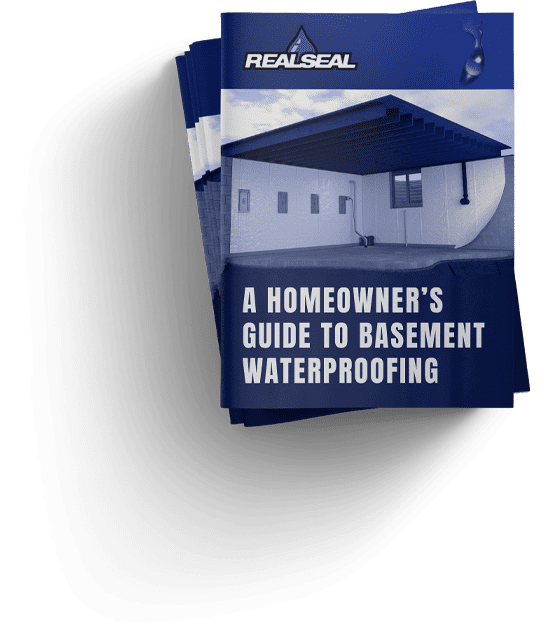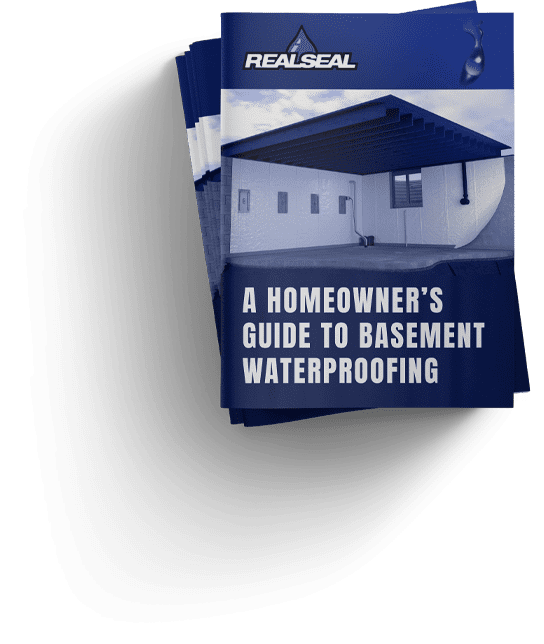 "Not Everything's Better When Wet"®