Crawl Space Encapsulation In Chicagoland
The Real Seal offers crawl space encapsulation to help battle moisture, mold, and a musty breathing area. The air you breathe comes from the floor below you, and if your crawl space is allowing humid air to enter your home, you are going to notice it.
Does Your Crawl Space Have These Problems?
Review From One Of Our Customers
"Reasonably priced. I compared their services with US Waterproofing and Perma Seal. Real Seal really beats them on customer service and definitely in price. Manny gave us the best price for the amount of work we wanted done and was very personable. We had the vapor barrier installed with an interior drain tile system, encapsulated our crawl space and installed a new primary sump pump. They saved us about $10,000 in cost compared to their competitors for doing exactly the same amount of work. I had an excellent experience with them and would definitely recommend their services. I have received compliments from other contractors and family on what an amazing job they did."
-Rebecca Chang
Crawl Space Encapsulation
Crawl space encapsulation is a sealing technique that involves lining the walls and floors with overlapping sheets of thick polyethylene plastic, keeping moisture out. The air you breathe comes from the floor beneath you, so you want an effective barrier to ensure clean air.
I-Beam Supports – I-Beams are placed at the junctions of your home's existing I-beam sections. They include footings that help the supports weight to be distributed over a larger area of soil. This prevents settlement of the support and subsequent floor sagging.
Crawl Space Waterproofing
Crawl Space Drain Tile – The crawl space drain tile system works the same as a basement drain tile system, except instead of being placed under your foundation floor, it's placed underneath your crawl space. A perforated pipe is laid in a bed of washed stone, and as water gathers around and under your home's foundation, this pipe gathers the water and redirects it to a sump pit. From here, the sump pump will eject the water from the basement.
Crawl Space Sump Pump – The same thing applies with the sump pump for a crawl space as it does for a basement. The drain tile pipes lead to the sump pit and when the sump pit is full, the sump pump ejects the water away from the foundation.
How Much Does Fixing A Crawl Space Cost?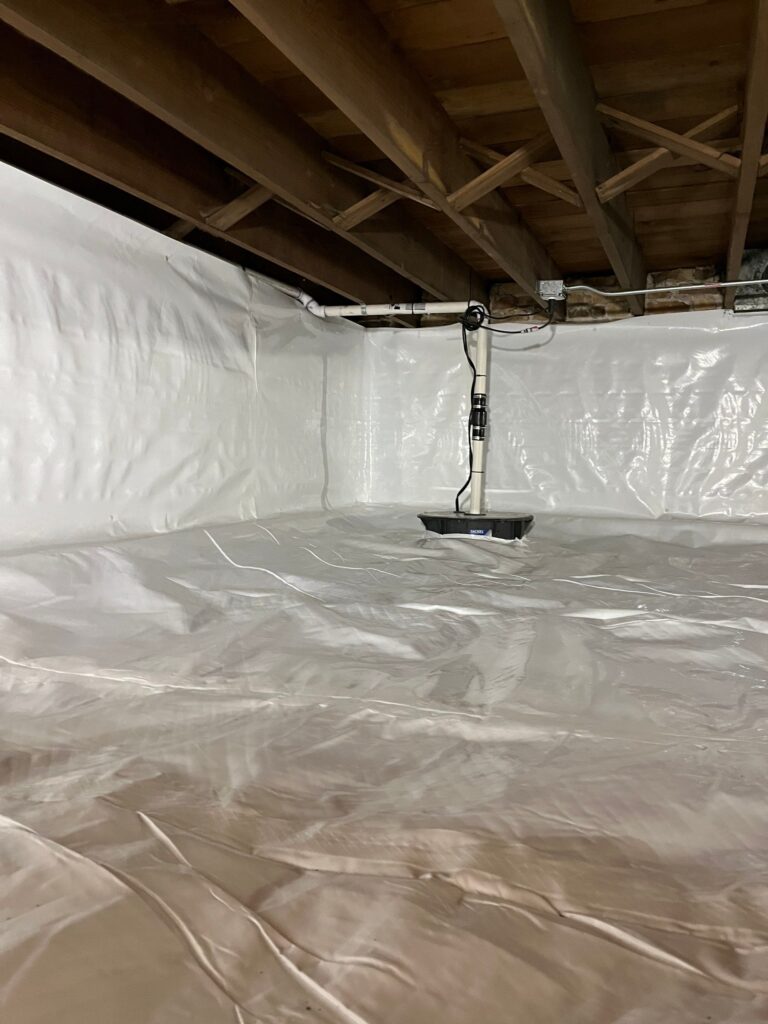 While project cost depends on a couple of different factors, the average single-family home repairs ranges. For any commercial or multifamily projects, contact us for more information. Check out our pricing page for a quick rundown of our prices.
If you live in the Chicagoland area, call The Real Seal for all of your crawls space encapsulation, repair, and waterproofing needs. We can inspect your home, find any problems or signs of potential damage, and get you on the right path.
The Real Seal specializes in foundation repair, crawl spaces, basement repair, waterproofing, and more.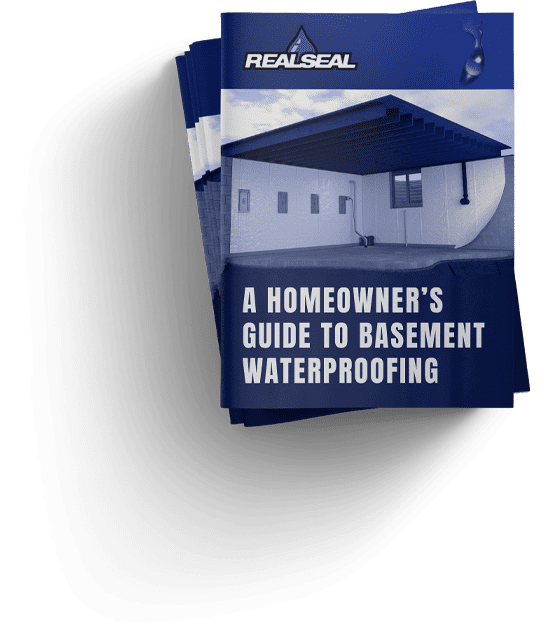 DOWNLOAD OUR FREE GUIDE
We created a guide titled:
"A Homeowner's Guide to Basement Waterproofing" to help you spot common basement issues around your home and learn how to fix them. Enter your email and get the free guide.
"Not Everything's Better When Wet"®