At The Real Seal, we provide basement window installation for Egress windows or basement sliding escape windows that serve as escape routes out of your house in the event of an emergency. They are commonly found in below-ground basements. Like insurance policies, security alarms, and plungers, egress windows are something you hope you never have to use—but you'll be glad you have them if the situation ever arises. That's why The Real Seal LLC offers Chicago-area basement window installation and replacement services for homes.
Benefits of Egress Windows
In addition to increased safety, egress windows also provide a number of other benefits to you and your home. Basement egress windows let sunlight into your basement, increasing natural light and improving the space as a whole. Egress windows are also available in a variety of styles, including sliding windows, which can add a touch of style to your basement. And because most homes require egress windows in basements, these windows can also increase your home's value.
Egress Window Requirements
The International Residential Code (IRC) sets the building requirements for one- and two-family homes up to three stories tall. In addition, local counties have their own building codes that should be verified before window installation. In Illinois, the IRC requires that basement egress windows have a minimum opening of 5.7 square feet above grade and 5 square feet below grade, a minimum width of 20 inches, and a minimum height of 24 inches. When you choose The Real Seal LLC for your Chicago-area egress window installation or replacement services, you can rest assured that your egress windows will be up to code.
Install Your New Egress Windows Today
If you're ready to learn more about our Chicago-area basement window installation and replacement services, schedule an appointment with us today. We are happy to discuss your needs with you and to recommend the right egress windows for your home.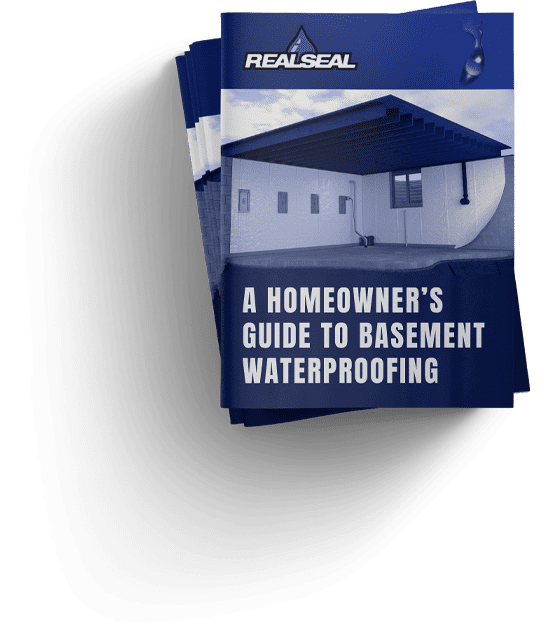 DOWNLOAD OUR FREE GUIDE
We created a guide titled:
"A Homeowner's Guide to Basement Waterproofing" to help you spot common basement issues around your home and learn how to fix them. Enter your email and get the free guide.
"Not Everything's Better When Wet"®