One of the biggest threats to your home is water damage. Neglected water damage can cause a wide variety of issues such as wood rot, mold, flooding, and foundation damages. If left unchecked, these issues can grow to become expensive issues and time-consuming projects. That is why it is important for you to regularly check for signs of water damage or seepage. If you do notice any signs of water damage, it is important to promptly call the professionals. The Real Seal is a Plainfield basement waterproofing contractor that will efficiently complete any job the first time. Our team is full of experienced professionals with years in the industry. This knowledge allows our waterproofing professionals to quickly diagnose any source of water seepage.
The Real Seal prides itself on giving our clients peace of mind. We know that foundation or waterproofing projects can seem daunting for any homeowner. That's why we do our best to keep you in the loop throughout every step of the project. After our inspection, we are able to provide an accurate quote and timeline. Our services include sump pump installation, crawl space dry out, drain tile installation, fixing sagging floors, repairing foundation cracks, and anything else you might need.
As Plainfield basement waterproofing contractors, we offer a variety of basement waterproofing services to keep your basement dry. We offer window well repair, fixing cracks around plumbing pipes, sump pump installation, drain tile installation, honeycomb, and much more.
It is important to keep an eye out for water seeping in your crawl space. If water finds a way into your crawl space, there is a high chance you will get mold. This mold will lower the air quality in your home, which can lead to health complications down the road. The Real Seal offers crawl space dry outs, crawl space repair, and fixing sagging crawl spaces to keep water out of the crawl space.
As one of the most important pieces of your home, it is important to keep an eye on your home's foundation. Foundation damage can be caused by a variety of issues including tree roots, poor initial construction, or the use of low-quality materials. However, the most common cause is water damage. We got you covered if you notice cracking, bowing, or other damages.
Contact the leading Plainfield basement waterproofing contractors today!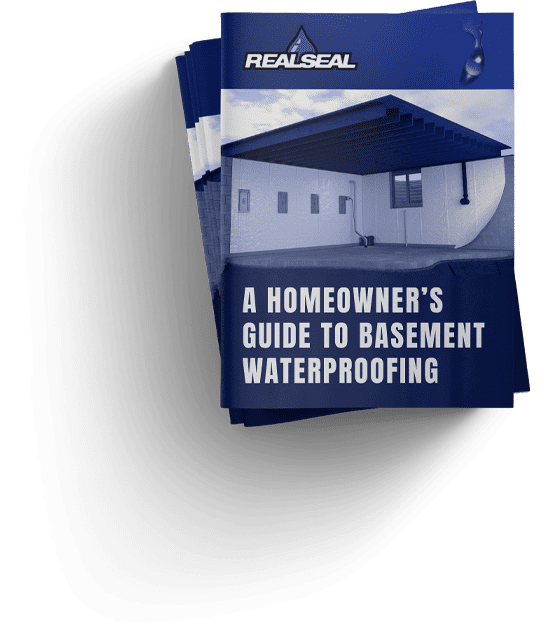 DOWNLOAD OUR FREE GUIDE
We created a guide titled:
"A Homeowner's Guide to Basement Waterproofing" to help you spot common basement issues around your home and learn how to fix them. Enter your email and get the free guide.
"Not Everything's Better When Wet"®