Basement Waterproofing In Palatine, Illinois – 60067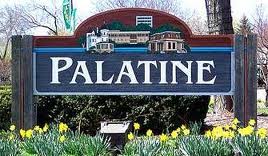 Live in Palatine? You have probably enjoyed the many things Palatine has to offer. Events like Street Fest and Home Fest. Or maybe hit the bars and iconic restaurants in downtown Palatine.

Not every part of Palatine is celebrating and eating, however. When heavy rain hits, many people find seepage in their basements. Water creeps in through the crack and holes in basement walls for houses that have foundation troubles, clogged or poorly installed window wells, failing sump pumps, and many more reasons. These basement waterproofing issues keep homeowners from finishing their basements, but more importantly can cause further issues if left untreated. Additionally, leaking basements can cause thousands of dollars worth of water damage to your home and personal items.
If you aren't sure if you need basement waterproofing in Palatine, Illinois, here are some signs to look for:
Cracks in foundation walls
Pools of water in your basement
Mold accumulation
Frequent flooding
These are all telltale signs that you need interior or exterior basement waterproofing, or maybe even both. Here at the Real Seal, LLC, we provide the highest quality basement waterproofing in Palatine, Illinois. We permanently repair, seal, and waterproof cracks and gaps in cove joints, honeycombs spots, over the top openings, pipe penetration holes, and foundation cracks from tie rods. We also repair (or reinstall) and seal sump pumps and window wells, as these are also areas that can cause basement water seepage.
However, sometimes just getting your basement waterproofed doesn't always mean you are in the clear. The damage done to your foundation might be much worse than you think.
Foundation issues are not to be taken lightly. They can cause a lot of damage to your home and the worse it gets the more it will cost you long term. It is a much better practice to make minor foundation repairs early rather than play the waiting game, only having to make larger, more complicated repairs later on.
Water pressure forced against the foundation walls is the most common reason for bowing. And when it gets cold, the ground water freezes and makes this problem much worse. Heavy soil pressure, poor construction, shrinkage of concrete, old foundations, and degradation over time are other typical causes of foundation troubles.
You can tell if you need your foundation repaired by checking one or more of these issues:
Cracks in your walls, inside, outside, or both
Sinking foundation or uneven floors
Bowed or buckling walls
Doors and windows getting stuck or jammed
These signs could mean your home needs to be repaired or at least inspected or the damages could get even worse.
Fortunately, there is a solution close to home! The Real Seal, LLC can easily solve all your basement waterproofing in Palatine, Illinois, and foundation repair needs, warrantied. From Foundation Crack Repair to Sump Pumps, we can solve all your leaking basement issues. And since we offer permanent solutions, we guarantee our work for a lifetime for most of our services. Give us a call today. We will inspect your home for free and provide you with a professional plan of action along with a competitive quote.
If you're still not convinced, please check out our reviews! See what other customers are saying about us and our work. Also, don't forget to check out our blog for tips and advice on basement waterproofing and foundation repair.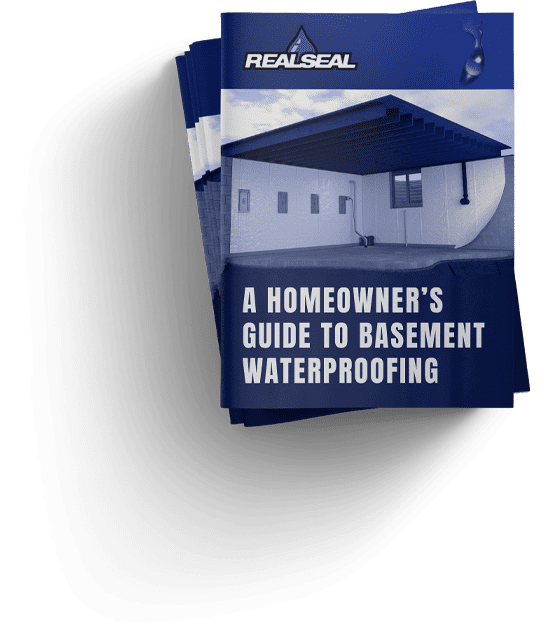 DOWNLOAD OUR FREE GUIDE
We created a guide titled:
"A Homeowner's Guide to Basement Waterproofing" to help you spot common basement issues around your home and learn how to fix them. Enter your email and get the free guide.
"Not Everything's Better When Wet"®