Buffalo Grove Basement Waterproofing and Foundation Repair 60089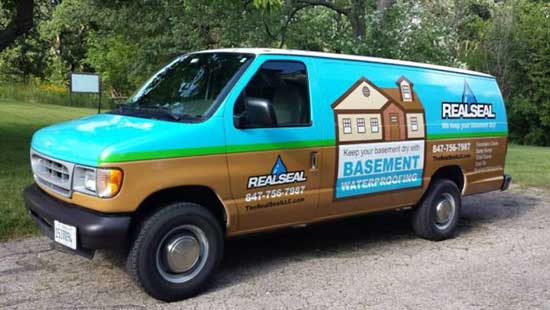 Need a Buffalo Grove Basement Waterproofing? You have come to the right place. The Real Seal services all of Buffalo Grove. Many times, homeowners find themselves at a loss on who to turn to when with their basement waterproofing needs. Fortunately, a trusted company is close and local.
Living in Buffalo Grove, you'll need to keep an eye out for basement flooding and seepage in the rainiest season of summer. With an average summer precipitation of almost 11 inches, you'll find that there is a higher chance of water seeping into your basement.
Keep an eye out for some of the most common basement flooding and leaking issues like:
Cove Joints: A cove joint is a joint between the floor and the walls that is caused due to the two separate pours of concrete. Commonly, this area is not waterproofed and can allow water to seep through over time. If you notice water collecting at the edge of your floor, you may have cove joint seepage. The Real Seal, LLC will be able to correct this leaking issue with a drain tile system.
Honeycomb: Have you noticed water seeping in through a section of the concrete that has deteriorated over time? This type of concrete issue is called a Honeycomb or a Rock Pocket. This type of damage occurs when the concrete deteriorates enough to allow a small amount of water to seep through, which causes more and more damage by permitting more water to sneak through.
Have you noticed water leaking in from the top of your basement wall? This is called Over the Top Seepage and is caused by poor grading of the soil on the exterior of the home, which allows water to pool against the foundation. Deteriorating Tuck Pointing is another cause of this type of seepage. Gutters and regrading your lawn are commonly fixed for these issues.
We have taken pride in our stance on customer service. Every customer should be left happy and satisfied. We are here to help with your basement crack repair and to help waterproof your basement. No high-pressure sales tactics are used, nor questionable pricing. Our certified Buffalo Grove, Illinois basement waterproofing specialists come out to your home to evaluate your problem and provide an understandable and affordable solution.
Our basement crack repair comes with a Lifetime Warranty and our badge of satisfaction. We will fix your leak and repair your foundation to leave you happy and in a dry home. Rest easy, one call is all you need to the Real Seal.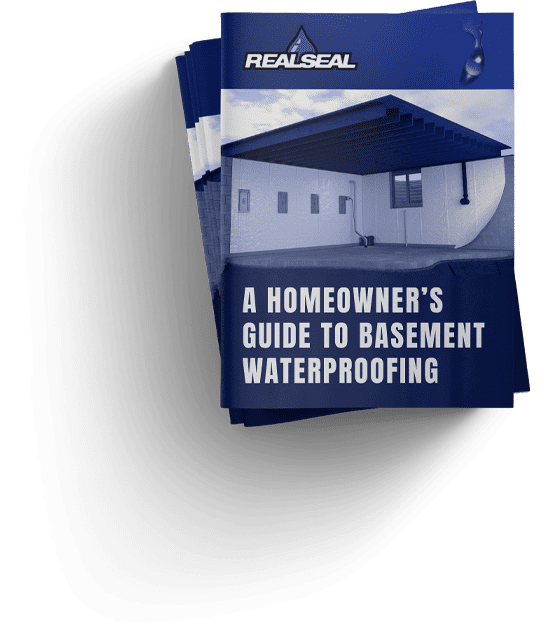 DOWNLOAD OUR FREE GUIDE
We created a guide titled:
"A Homeowner's Guide to Basement Waterproofing" to help you spot common basement issues around your home and learn how to fix them. Enter your email and get the free guide.
"Not Everything's Better When Wet"®