Owning a home is full of responsibilities, including cleaning gutters, taking out the trash, and keeping your lawn in pristine condition. One of the most important responsibilities you have as a homeowner is keeping an eye out for foundation or water damage. Neglected water damage can lead to even more costly projects in the future. If you do notice any signs of water damage, it is important that you call professionals as quickly as possible. If you live near Berwyn, IL, we have got you covered. The Real Seal is the leading foundation repair and basement waterproofing contractor in Berwyn. We have an experienced team of professionals that have seen almost everything. This experience has given us the knowledge to accurately diagnose causes and properly fix them the first time.
There are numerous ways that water can find its way into your basement. Proper diagnosis is crucial to solving the issues. Our team will correctly find the root cause of the water damage and fix it the first time. As the leading basement waterproofing contractors in Berwyn, we offer a variety of services including sump pump installation, pipe penetration, repairing foundation cracks, fixing window wells, cove joints, and honeycombs.
Although the crawl space is typically a lesser-visited area of your home, it is still important to keep an eye out for water damage or seepage. If water sits in the crawl space, it will result in mold. This mold will diminish the air quality in your home. We offer a variety of crawl space services including drying, repair, and more.
The foundation is the most important part of your home. With a damaged foundation, your home is at risk for further costly and dangerous damages. A cracked foundation will lead to increased water damage in the basement. We offer a variety of foundation repair services including fixing cracks, bowing, foundation piering, and more.
Contact the leading basement waterproofing contractor in Berwyn today!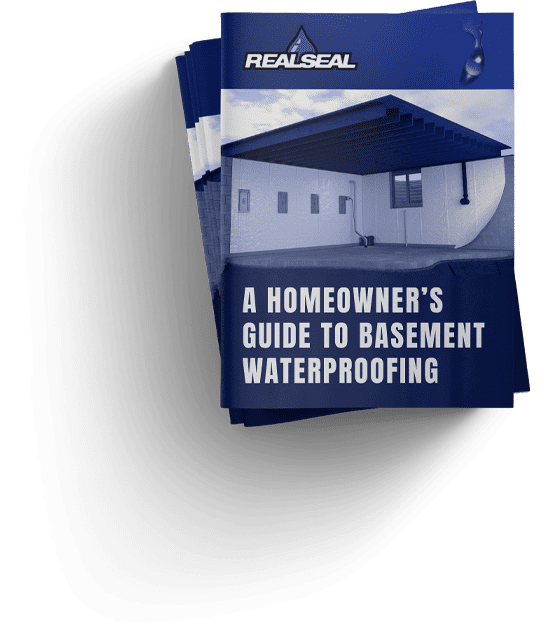 DOWNLOAD OUR FREE GUIDE
We created a guide titled:
"A Homeowner's Guide to Basement Waterproofing" to help you spot common basement issues around your home and learn how to fix them. Enter your email and get the free guide.
"Not Everything's Better When Wet"®