Concrete leveling in Mount Prospect, Illinois is done using a technique called polyjacking to raise and level sinking concrete slabs, patios, pathways, and driveways. This method is put in place using expanding polyurethane foam. In comparison to other techniques such as, it is a non-toxic concrete leveling method that operates more quickly and efficiently.
Why Does Concrete Settle?
Concrete settles for several reasons, including poor drainage, bad site conditions, low-quality compaction, tree roots, and many more. The most common cause is when rainwater and water from your gutters wash away the dirt from under your sidewalk or driveway. This creates pockets or voids under the existing concrete, which eventually causes it to settle.
Another reason is the presence of clay-rich soil, which expands and contracts as per its moisture level. When the soil is saturated with water, it expands and then, when the soil dries, it contracts. Thus, the soil remains unstable and causes the concrete to continuously move and sink.
Concrete Leveling Using Polyjacking
Soil that is equally solid and durable as the concrete itself can successfully sustain it. If not, it might be unable to carry the weight. The slab cannot be replaced if the problem is unstable soil.
Types of Concrete Leveling
The polyjacking process includes:


Step 1: Dime-sized holes are drilled in the sunken concrete surface.
Step 2: Polyurethane foam is injected underneath the surface through the hole.
Step 3: The foam beneath the concrete expands, lifting the slab.  
The polyurethane foam used in polyjacking is inorganic, therefore it doesn't break down or dissolve over time. The polyjacking method offers a reliable and practical repair method for sinking concrete.
The Benefits of Polyjacking​
What Our Customers Are Saying
We Offer Concrete Leveling Services Near You Mount Prospect, Illinois
Call The Real Seal immediately if you need expert concrete leveling services in and around Mount Prospect, Illinois. Any patio, slab, driveway, or sidewalk made of concrete will be examined and then leveled by our technicians. If your city isn't listed, get in touch with us to learn why.
Along with Mount Prospect, Illinois, we also provide concrete leveling services in the following locations: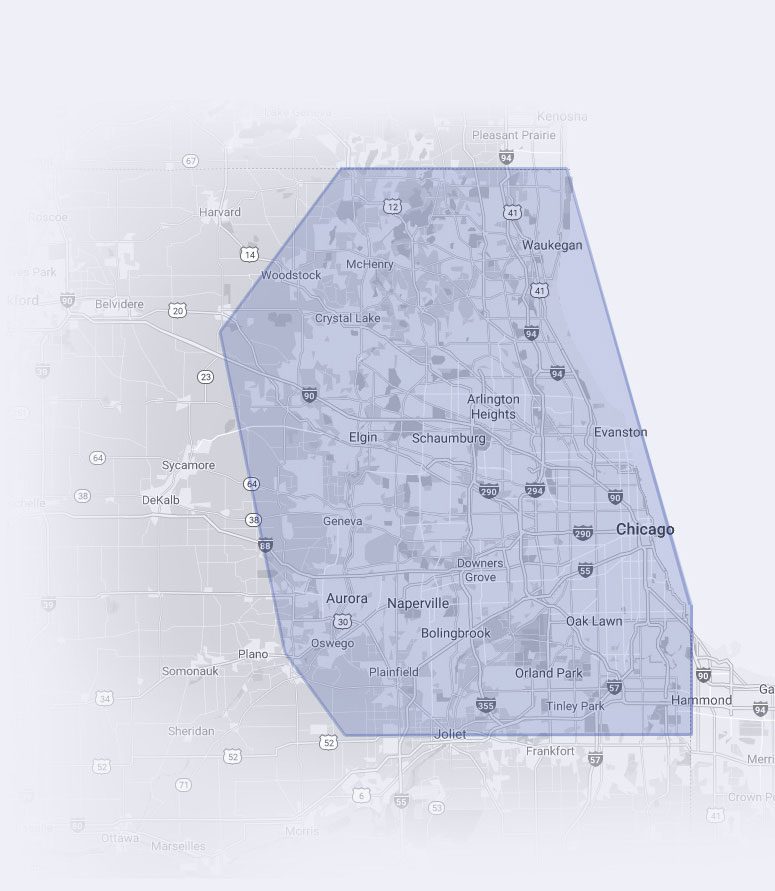 "Not Everything's Better When Wet"®