Concrete leveling services by The Real Seal in Lake Forest, Illinois are used to raise and level concrete slabs, sidewalks, patios, and driveways. This technique involves polyjacking, a method in which polyurethane foam is used. The leveling process is non-toxic, fast, as well as long-lasting when compared to other concrete leveling solutions.
Why Does Concrete Settle?
Concrete can settle due to a variety of reasons such as lack of proper drainage, poor compaction, tree roots, and adverse site conditions. The most common cause that causes concrete settlement is rainwater or water from the gutter washing out soil from underneath your driveways or sidewalks. The voids or pockets created as a result can lead it to settle.
Another reason why concrete can settle is the shrinking of clay-rich soil that grows due to varying levels of moisture content. As a result, the ground becomes unstable, causing the concrete to shift and sink even more.
Concrete Leveling Using Polyjacking
The soil underneath a concrete surface must be strong enough to hold its weight. Otherwise, it will not be able to support the concrete structure, making it impossible to keep the slab from sinking. You must remember that if the problem is weak soil, the slab will sink again.
Types of Concrete Leveling
The polyjacking process includes the following steps:


Step 1: Dime-sized holes are drilled into sunken concrete surfaces.
Step 2: Polyurethane foam is injected into the holes.
Step 3: The foam beneath the concrete expands and lifts the slab.
Since the polyurethane foam is inorganic, it won't decompose over time. Consequently, this technique provides a reliable solution for sinking concrete.
The Benefits of Polyjacking​
What Our Customers Are Saying
We Offer Concrete Leveling Services Near You in Lake Forest, Illinois
If you are looking for professional concrete leveling services in Lake Forest, Illinois? Contact us today! We offer the best concrete leveling services in the area. Our experts will help you out with a free inspection and give you a repair estimate.
Besides Lake Forest, Illinois, we also provide concrete leveling services in the surrounding areas: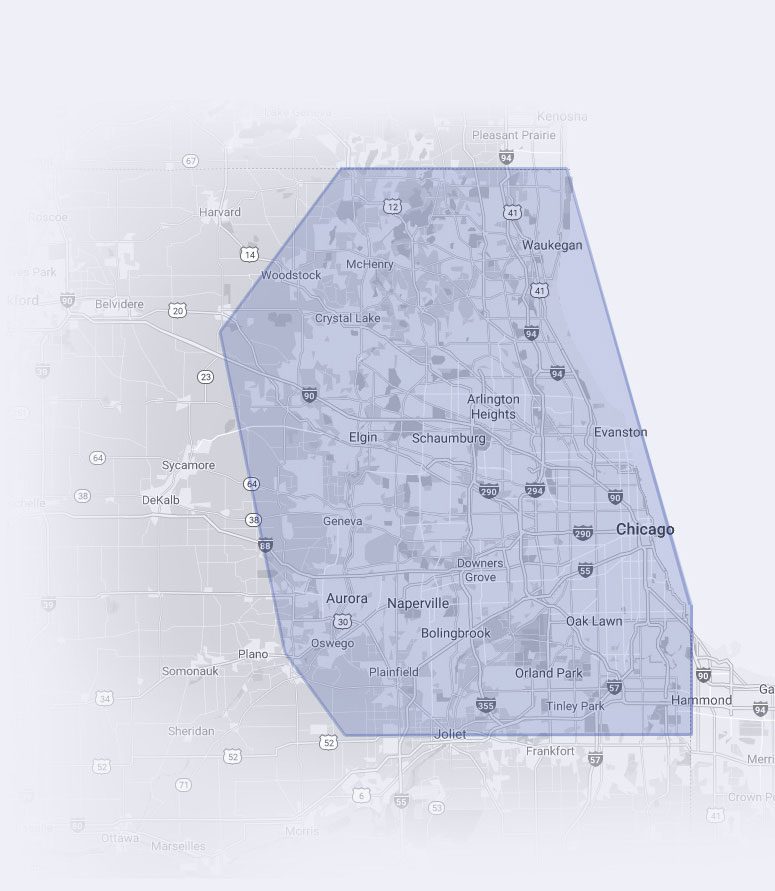 "Not Everything's Better When Wet"®