If you're like many homeowners, you worry about unforeseen problems that could compromise the value of your home or even threaten the health of your family. If you notice a problem with your home's foundation, you'll think about hiring a professional foundation repair service to correct the issue. But does foundation repair work? Will it actually correct the issue with the home's foundation, or is the problem going to resurface later on? While every home is different and foundation repair depends on a multitude of factors, one thing is certain: the maintenance and repair of an investment as important as your home should only be entrusted to professionals who have the experience, techniques, and capabilities to ensure the highest quality of service.
The Chicagoland foundation repair contractors at The Real Seal have repaired countless home foundations across the area with exceptional results. The amount of time needed for repairs depends on each individual home and its current state, but our team works efficiently to ensure minimal disturbance to you and your family throughout the repair process. Furthermore, we know that your home is one of the biggest and most important investments you'll make during your lifetime, so we take the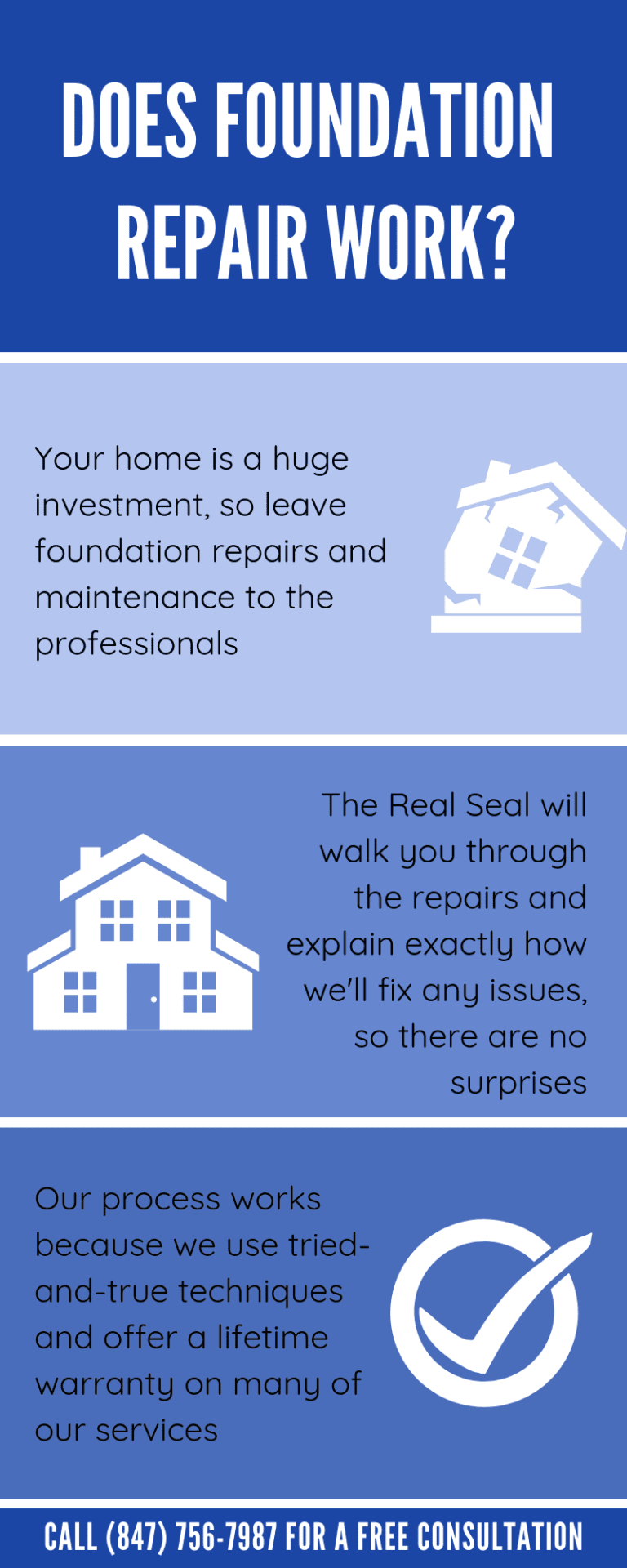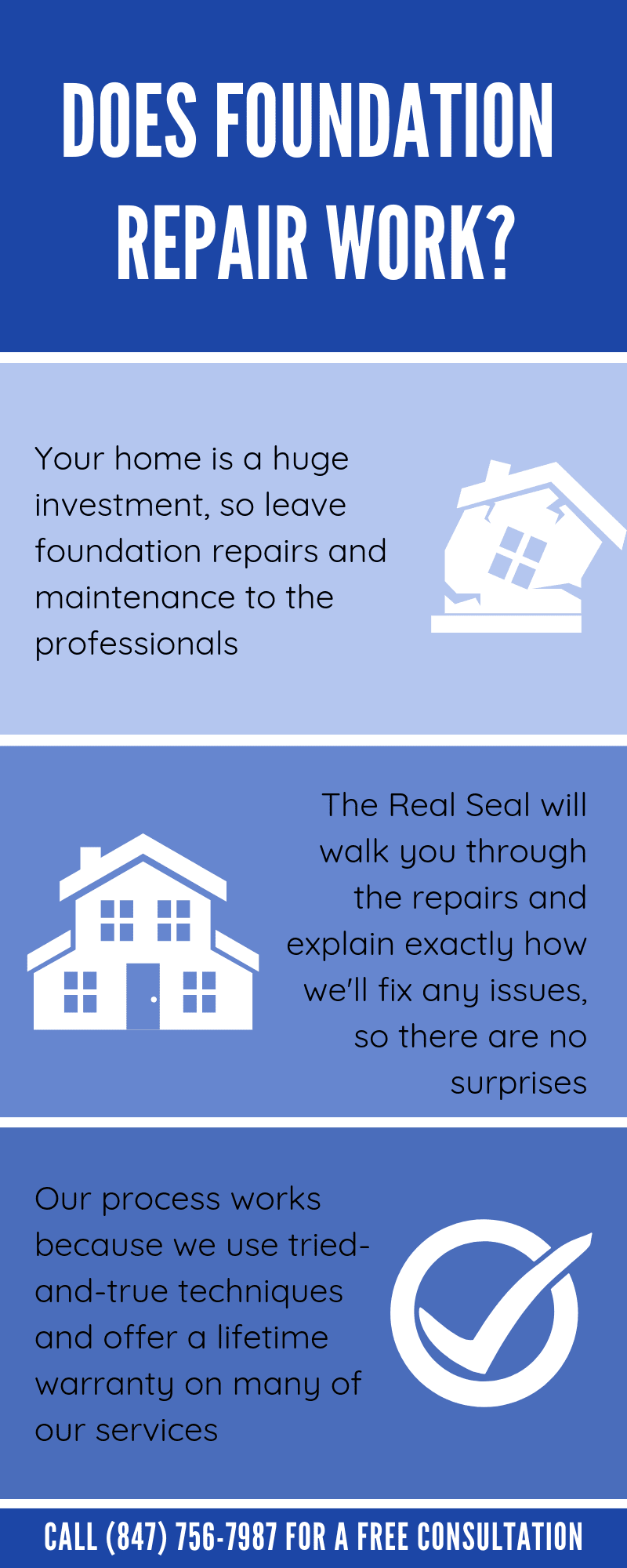 time to walk you through our repairs and explain how they will correct the issues with your foundation. We utilize tried and true techniques for foundation repair, not experimental processes with uncertain results that could lead to unforeseen problems down the road and more money out of your pocket. It's one of the reasons we are able to offer lifetime warranties on many of our services.
So, does foundation repair work? Our customers certainly think so. Hear what our clients have to say about our work and the incredible results that we provide. We're the leading Chicagoland foundation repair contractors and your complete satisfaction is our top priority. Schedule an appointment for a free consultation today to answer the question, "does foundation repair work?" The foundation experts at The Real Seal can help.