Saint Charles Basement Waterproofing and Foundation Repair 60174, 60175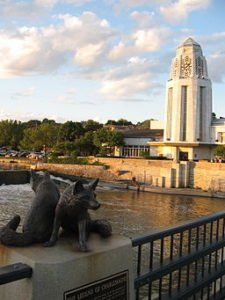 St. Charles, IL is known for many things. Voted #1 for best towns and cities for families by Family Circle magazine in 2011, "Top 10" downtowns by Chicago Tribune, and has the Fox River flowing right through the middle, St. Charles is truly "The Pride of the Fox".

However, like any other town with a huge river flowing through it that also gets plenty of rainfall, homes in St. Charles experience a considerable amount of basement seepage. Water creeps in through cracks in foundations, faulty sump pumps, and through clogged window wells, flooding your basement and potentially causing thousands of dollars in water damage.
A water and moisture free basement is very important to have. Wet, leaking basements create mold and mildew that affect the air your family breathes. It also invites pests and causes water damage to the walls and personal items being stored. The Real Seal, LLC provides fast, expert basement waterproofing and foundation repair services for St. Charles. We have the skills and tools to seal, waterproof, and repair all of your basement seepage issues. We promise to fix your basement waterproofing issues and leakage problems permanently, and warranty our work for a lifetime on most of our services.
Some homes need more than just basement waterproofing, which is why we also provide state of the art, expert foundation repair services as well. In most cases, it is much better and cost effective to make minor foundation repairs now than wait and make larger repairs later when the damage gets worse. Bowing, cracked walls, sunken floors, sinking foundations, and more, the Real Seal, LLC can professionally repair your unique foundation repair needs.
Get the answers you need about your foundation problems from one of our complementary professional inspections. We will determine the severity of your foundation issues and give you honest and fair advice about the next steps you should take. We'll create a plan of action to repair the foundation issue before it gets even worse and creates larger foundation problems and water damage.
Through our basement waterproofing and foundation repair services for St. Charles, we have helped many customers take back their basements and repair their foundations so they can enjoy their homes for many years to come. Our services are of the highest quality using the most effective plan for your specific needs to permanently prevent basement leaking and foundation issues.
To schedule a free inspection from one of our experts, go to our Schedule an Appointment page or give us a call so we can help you with your foundation and you can rest easy.
For even more information about waterproofing and foundation repair, check out our blog for tricks, tips, and things you can do on your own to help prevent basement seepage or foundation issues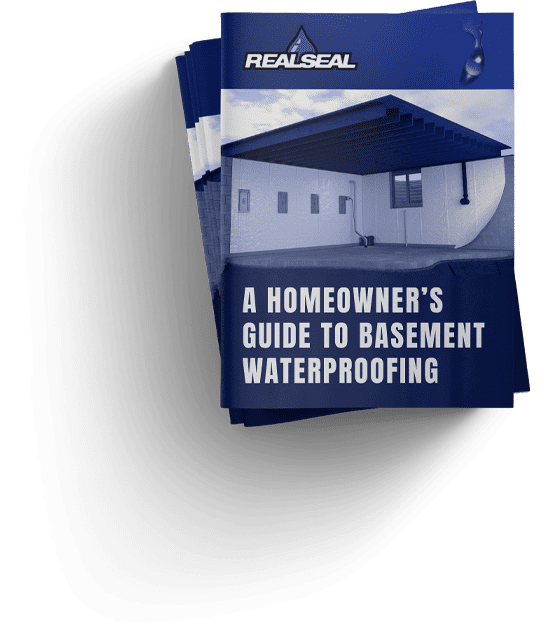 DOWNLOAD OUR FREE GUIDE
We created a guide titled:
"A Homeowner's Guide to Basement Waterproofing" to help you spot common basement issues around your home and learn how to fix them. Enter your email and get the free guide.
"Not Everything's Better When Wet"®