Basement Waterproofing In Skokie, Illinois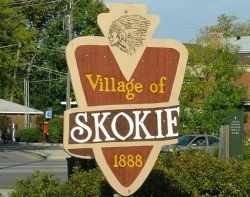 If you live in Skokie, IL, you know that we have some great attractions here. From the great museums and the Skokie Sculpture Park, to the Emily Oaks Nature Center and Pooch Park, there are a lot of things to do in Skokie. Not to mention, we're just a stone's throw away from Lake Michigan, one of the largest fresh water bodies in the world!

With such a large body of water so close, and the addition of heavy rains, it's no wonder why there are many homes and basements in Skokie that suffer from basement seepage and flooding. It's important to know that really any house can become a victim of a leaking basement. But how does it happen?
There are many reasons why basements leak and flood:
Cracks or gaps can form in your foundation, creating a very easy route for water. When the soil around your house is saturated with water, it creates hydrostatic pressure causing water to be forced through the openings in your foundation.
Sump pumps can fail, causing groundwater to back up into your basement, which is why they should be replaced every 5 years.
Window wells can become obstructed, effectively clogging the drainage system, and causing water to enter your basement through the window. Sometimes window wells aren't properly installed in the first place, which can cause seepage even if the drain is clear.
The Real Seal, LLC offers fast, professional basement waterproofing services for Skokie, IL using cutting-edge techniques and technology for all of these basement seepage issues and much more. No matter how bad the damage or how big the job is, we will give you the highest quality solutions for all your Basement Waterproofing In Skokie, Illinois.
Sometimes, just sealing a basement isn't the only solution needed. Bowed or cracked walls and a sinking foundation could mean something much more serious than just water seepage is happening.
Foundation problems are very serious and weaken the structural integrity of your home. Like basement leaks, foundation troubles can occur for a number of reasons, the most common reason being lateral water pressure on your foundation walls from ground water. Heavy soil pressure, tree roots, concrete shrinkage, and settling from the weight of your home are also very common causes for foundation problems.
In most cases, the earlier you catch the problem and get it fixed, the better. Making small foundation repairs early prevent larger, more serious problems from occurring.
Not to worry though, the Real Seal, LLC in Skokie will repair your foundation so you can rest easy. Our highly trained and dedicated staff will repair your foundation using unique strategies for your specific needs. We're confident our work will withstand the test of time and you'll be extremely satisfied with our services.
If you still aren't convinced, we also offer a Lifetime Warranty.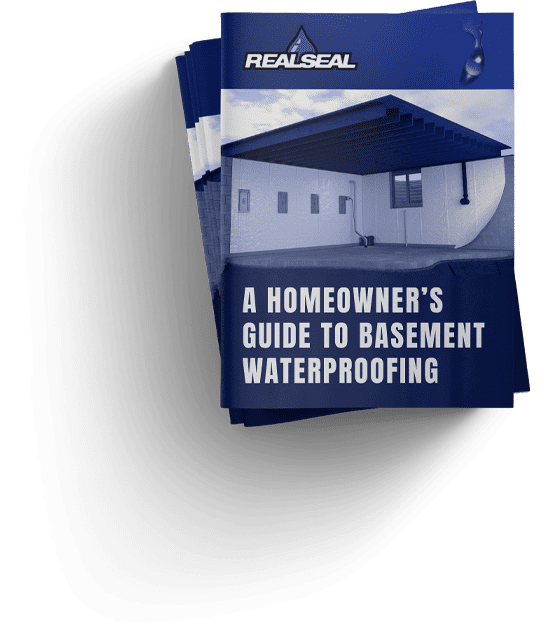 DOWNLOAD OUR FREE GUIDE
We created a guide titled:
"A Homeowner's Guide to Basement Waterproofing" to help you spot common basement issues around your home and learn how to fix them. Enter your email and get the free guide.
"Not Everything's Better When Wet"®