Arlington Heights Basement Waterproofing and Foundation Repair 60004, 60005, 60006
If you are looking for basement waterproofing in Arlington Heights, IL look no further. Let The Real Seal help solve your basement water seepage problems.
Home to Arlington International Racecourse, one of the most well-known horse racetracks, Arlington Heights, IL is a popular suburb of Chicago with a booming community. Unfortunately, many homes in the Arlington Heights area tend to have basement flooding problems. Experiencing a flooded basement can be extremely frustrating.
However, many home owners face these same leaking basement issues. Discovering the root of the seepage problem is a difficult task because there are a variety of causes that could be the source of basement water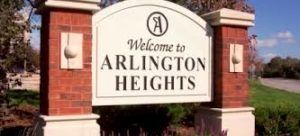 Causes of Basement Seepage
Your basement may be leaking because of a number of reasons. Determining the source of the water is very important because if left untreated, it could lead to water damage, mold, and mildew.
Window wells are sometimes the reason water gets into your basement. Window wells that are not properly constructed or have clogged drainage systems allow water to build up without draining. The water can only go into your basement through the window.
Sump pumps need to be replaced every 5 years, which people often forget. When sump pumps fail, the ground water that would have been pumped away actually backs up into your basement, causing flooding. Old sump pumps are more likely to fail during heavy rain, which is when you really need them.
The most common reason for leaks in basements is 
Hydrostatic Pressure
. This is when water saturates or oversaturates the soil around your home and is forced through either existing foundation cracks or gaps, or it creates the cracks, then seeps in.
The easiest way to find a source of seepage is to have a professional inspect your basement.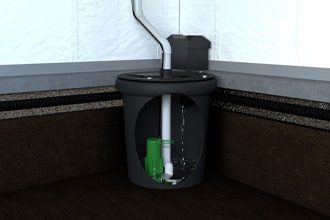 The Real Seal provides free inspections from one of our well-qualified professionals. We will be able to diagnose the issue properly, and then we can move forward with a plan of action to solve your unique basement waterproofing in Arlington Heights, IL needs. We warrantied that our solutions are permanent, which is why we offer a Lifetime Warranty on most of our services. Our waterproofing services for Arlington Heights include sealing cove joints, sump pump replacement, pipe penetration sealing, honeycomb injections, and window well and drain installations.
Bowed or Cracked Foundation Repair
The Real Seal also repairs broken foundations in Arlington Heights. With our many different methods of repair, we are able to provide expert solutions that are designed to last, securing your foundation back to its original position. Our foundation services include:
Foundation piering to stabilize your foundation to the bedrock underneath.
Foundation crack repair to strengthen the wall and stop seepage.
Carbon fiber foundation strip systems that distribute the load evenly for your foundation walls.
Contact us today to set up a free inspection either online or by giving us a phone call. We are ready to help you with your particular Arlington Heights basement waterproofing and foundation repair needs!
Want to see what other customers are saying about us? Check out our reviews from review sites to see why we're the best! Also, read our blog for information on waterproofing and foundation repair you can do yourself.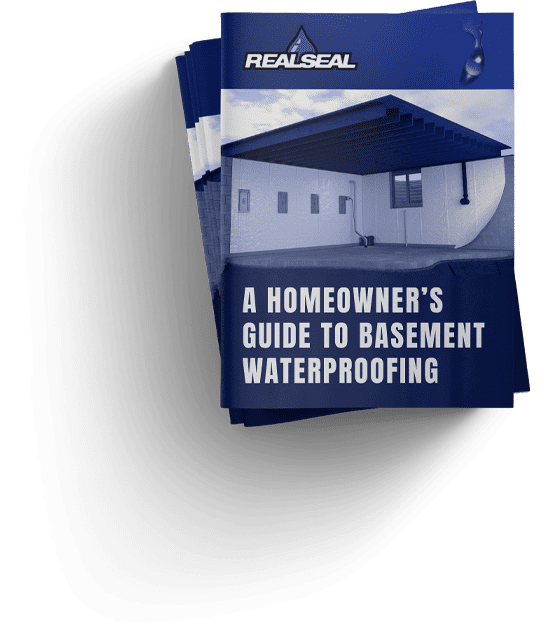 DOWNLOAD OUR FREE GUIDE
We created a guide titled:
"A Homeowner's Guide to Basement Waterproofing" to help you spot common basement issues around your home and learn how to fix them. Enter your email and get the free guide.
"Not Everything's Better When Wet"®