Concrete Leveling In Oak Park, IL
If you need concrete leveling in Oak Park, IL, call The Real Seal. If you have uneven, unlevel, or sunken slabs, you need polyjacking.
Why Does Concrete Settle?
There are many reasons concrete can settle, such as:
Poor drainage
Bad soil compaction
Difficult site conditions
Invasive tree roots
Two of the most common reasons concrete settles are due to poor drainage and expansive soil.
If water is draining toward your concrete slab, water can wash away the dirt from underneath your slab. This forms voids or pockets and allows the concrete to sink. Expansive soil is clay-rich soil that can swell and shrink based on how moisture content. If the soil underneath your slab shrinks and grows during different seasons, it can cause your slab to sink or lift.
Oak Park, IL, Concrete Leveling Using Polyjacking
The soil underneath your slab must be strong. Otherwise, if you pour a new slab, the concrete will just sink again.
The polyjacking process:

Step 1: Dime-sized holes are drilled in the affected concrete.

Step 2: Polyurethane foam is injected underneath the slab.

Step 3: The foam will then expand beneath the concrete, lifting the slab.
Our polyurethane foam is nonorganic. That means the foam will not erode or decompose. Polyurethane foam can be used to level and lift:
The Benefits of Polyjacking
Waiting for a newly poured concrete slab to dry can take days. With polyjacking, you can use your slab just 15 minutes after the foam cures. The Real Seal provides Chicago area polyjacking services that can be completed in a matter of minutes, not days!
Polyjacking is:
Concrete Leveling With The Real Seal
If you need concrete leveling, call The Real Seal now! We provide concrete leveling in Oak Park, IL, as well as basement waterproofing, foundation repair, and crawl space repair. The Real Seal offers incomparable services throughout the greater Chicago area, and our products come with a Fully Transferable Lifetime Warranty. Schedule an appointment online, or call for a free consultation!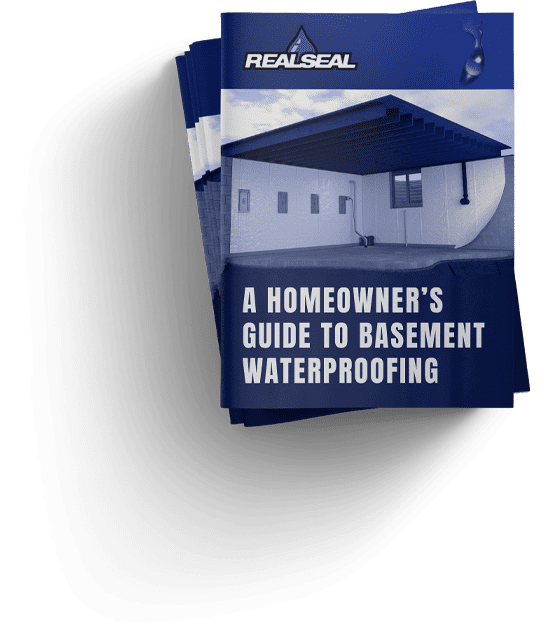 DOWNLOAD OUR FREE GUIDE
We created a guide titled:
"A Homeowner's Guide to Basement Waterproofing" to help you spot common basement issues around your home and learn how to fix them. Enter your email and get the free guide.
"Not Everything's Better When Wet"®