Oak Park Basement Waterproofing and Foundation Repair 60301, 60302, 60303, 60304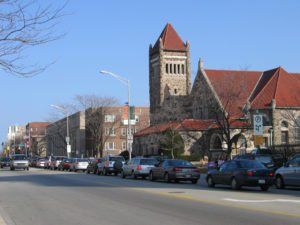 The Real Seal, LLC provides Oak Park, IL with fast and professional basement waterproofing and foundation repair. If your home is suffering from basement seepage and foundation issues in Oak Park, then you have come to the right place.

Oak Park, IL knows a thing or two about beautiful, historic homes. Here you'll find the Frank Lloyd Wright Home and Studio and you're able to take a walk down the streets of Oak Park to view other houses he designed. Frank Lloyd Wright was an American architect and designer that designed more than 1,000 structures. He believed in designing structures that created balance and unity between architecture, humanity and nature.
Basement Waterproofing Oak Park, Illinois
At the Real Seal, we strongly believe in this philosophy as well. However, when nature decides to take over by flooding your basement and causing foundation problems, contact us and we'll help you take your home back and restore the balance between your family, your home, and Mother Nature.
Basement Water Seepage
Finding out that water has flooded your basement can be very frustrating and stressful. You're probably wondering how this could happen. There are a few ways water enters your home:
Sump pump pit – your sump pump system allows groundwater to enter your home very temporarily into a pit in your basement, so it can send the water to a drainage system that leads somewhere way from your home. When sump pumps fail, the water doesn't get pumped away and floods your basement. Replace your sump pump every 5 years.

Window well drain clog – window wells help circulate air through your home and provide sun light to your basement. But when window well drains clog, water instead drains into your basement.
Hydrostatic pressure – happens when the soil around your home contains too much water. This puts a large amount of pressure on your foundation if the water can't drain fast enough or at all, which causes cracks and fractures or foundation settling and bowing.
Then the water forces itself through cracks and gaps in your foundation walls or floors. This is the most common reason for foundation problems.
Foundations are built to last a hundred years, and since Oak Park has many old buildings, it's no surprise that you might see some foundation issues or basement leakage due to the reasons above, degradation over time, or the weight of the home or building itself.
Repairing Your Foundation
When nature takes its toll on your foundation, you can trust that The Real Seal, LLC has the skills and technology to fix the problems. We utilize different foundation repair methods so you can get the right solution for your specific needs.
Highest quality epoxy to seal foundation cracks offering additional support as well as waterproofing
Foundation piering to mend foundation settling by fastening and stabilizing your foundation to the bedrock underneath
Carbon Fiber support strips to evenly distribute the force of hydrostatic pressure across your entire foundation, protecting against further cracking, bowing or settling
Choose The Real Seal, LLC for the best foundation repair and basement waterproofing Oak Park, Illinois. Not only will we get the job done quickly and professionally, but we also give a Lifetime Warranty on most of our services, so you can ensure that our work will withstand the test of time. See what our other customers say about our work by checking out our reviews.
Contact us now to schedule an appointment either by phone or online. We will investigate your situation for free, provide potential strategies, and give you a competitive quote.
We are proud to continue to provide Oak Park with the finest solutions for foundation issues and basement flooding!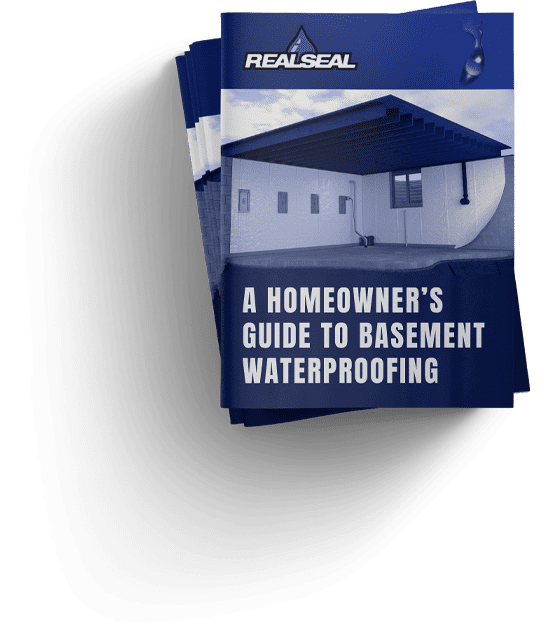 DOWNLOAD OUR FREE GUIDE
We created a guide titled:
"A Homeowner's Guide to Basement Waterproofing" to help you spot common basement issues around your home and learn how to fix them. Enter your email and get the free guide.
"Not Everything's Better When Wet"®