Northbrook Basement Waterproofing and Foundation Repair 60062, 60065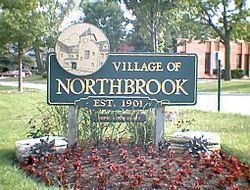 Need basement waterproofing for your place in Northbrook IL? When it comes to waterproofing and foundation repair, nobody does it better than The Real Seal. In addition to boasting a great shopping mall, Northbrook also sees rough winters. With such rough winters, it's no surprise that some of the residents experience water damage in their basements which can eventually lead to needing foundation repair.
Why is your basement experiencing water?
If your basement continuously experiences water, you may be wondering how that is possible. The truth is that there may be several different potential reasons why this is happening. It can be vital to figure out the causes before it leads to more concerning problems.
Hydrostatic Pressure probably affects the most foundations when it comes to leaks in the Northbrook area. Hydrostatic pressure occurs when the water surrounding the foundation is unable to drain properly and sits against the walls. This adds pressure to the foundation walls which can result in leaks. Being in the northern part of Illinois, Northbrook is susceptible to experiencing harsh winters and a lot of snow. When the snow melts, this can definitely lead to hydrostatic pressure being applied to the house.

Soil can also be a cause. When soil absorbs too much water, it can apply pressure against the walls which leads to cracks as well.

When there is not enough moisture in the soil, the dirt becomes loose and allows your foundation to shift around. These shifts can also cause cracks to form. This can be caused by living in dry areas or if trees are present near your home. If close to the foundation, tree roots can drink up any moisture resulting in drier dirt.

If you experienced any of these or suspect that this could be affecting your foundation, let a professional from The Real Seal help assess the damages. We will then be able to provide you with a list of solutions that will help.
If there are any cracks present, our experts at The Real Seal will be able to discover the reason why the crack occurred and how to stop it from getting worse. Our goal is to use our quality services to waterproof your basement. We offer:
Cove Joint Sealing through Drain Tile Installation
Replacing Sump Pumps
Honeycomb Injections
Sealing Broken Pipes
Waterproofing Water Seepage
Window Well and Drain Installations
Let us fix your foundation problem
In addition to plugging cracks, we also help fix bowing or buckled foundations. Carbon Fiber can be used to stop any further movement and prevent future cracking. Foundation piering is another method where an anchor is screwed or pushed into the bedrock or more stable soil and stabilizes the foundation. However, the best and most popular option among our customers is using carbon fiber foundation supports. They are easy to install making it a quick project for us!
If you have any concerns or questions about our services or believe that you have a foundation issue, give us a call today and we will be able to assist you.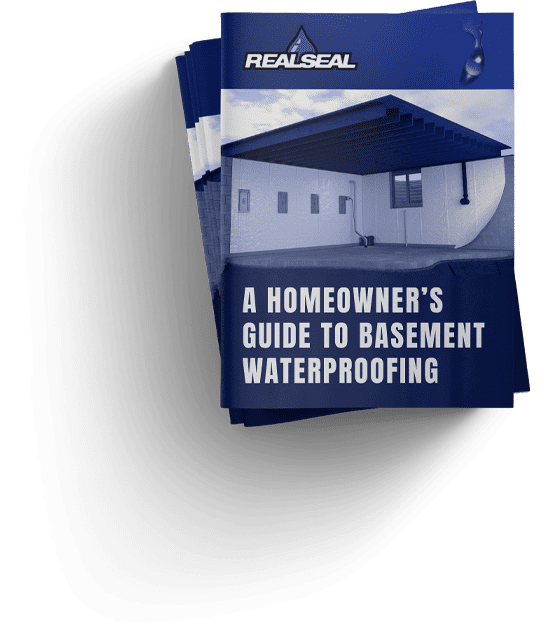 DOWNLOAD OUR FREE GUIDE
We created a guide titled:
"A Homeowner's Guide to Basement Waterproofing" to help you spot common basement issues around your home and learn how to fix them. Enter your email and get the free guide.
"Not Everything's Better When Wet"®