Your foundation is responsible for maintaining the structural integrity of your entire building. If you notice any damage to your foundation, even if it seems insignificant, it is important to have it checked out by a foundation repair professional in Palatine, Illinois.
The Real Seal's professional foundation repair team has all the expertise required to inspect and repair a foundation and make sure that it lasts for several more decades.
Palatine, Illinois Foundation Repair - List of Services Offered
Here are just a few of the services The Real Seal offers in Palatine, Illinois:
In a residential property, a drain tile system gathers groundwater with perforated pipes and directs the same away from the foundation walls and basement of your house.
At The Real Seal, we install two different types of drain tile systems: interior and exterior. The interior drain tile system, as the name suggests, will be installed inside your basement. The exterior drain tile system will be installed around the exterior of your foundation. Both the systems come with our lifetime warranty.
Basement Window Installation
]Having basement windows, or egress windows, installed gives you peace of mind knowing that there is a working escape route on standby in case you need it. Serving as escape routes from your house during an emergency situation, these basement sliding windows also bring in bright natural light into your dark basement.
By choosing The Real Seal for your basement window installation needs, you can rest assured that your egress windows will be up to code.
Carbon Fiber Staples
Cracking in foundation walls is one of the common foundation problems that most homeowners face. This usually happens when the foundation starts to settle over time, putting pressure on the walls and making them crack.
The Real Seal uses carbon fiber staples to repair foundation cracks. The staples will be used along with crack injection (epoxy injections) for added reinforcement. This helps prevent cracks from forming in the future after our foundation repair experts in Palatine, Illinois repair the original cracks.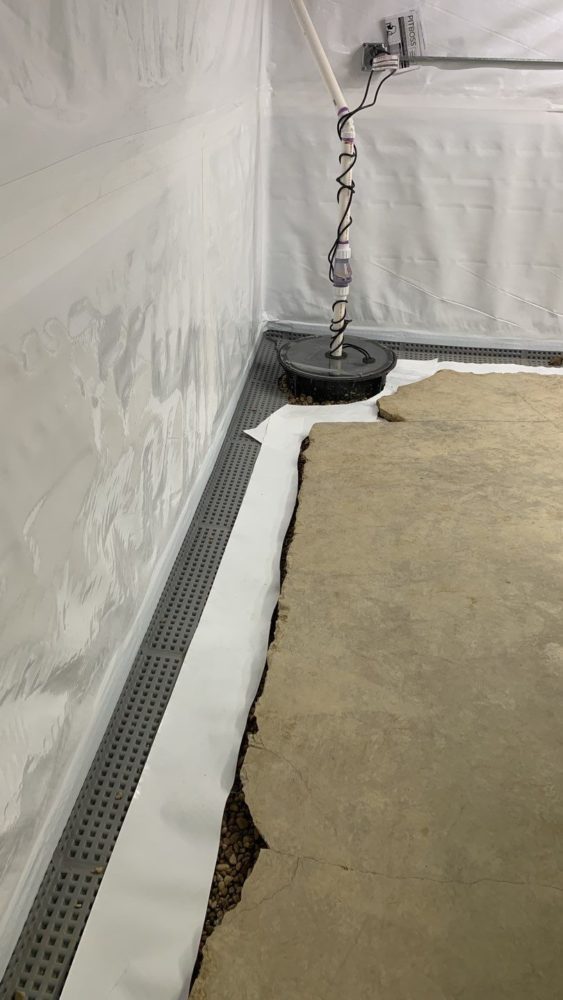 Common Signs of Foundation Failure
Some of the common signs of foundation failure that all homeowners should be able to recognize are:
Cracks in floors, walls, and foundation
Cracks in exterior bricks
Uneven floors
Water penetrating through cracks
Warped ceiling
Bowing walls
Tilting chimney
Counters and cabinets separating from walls
The Real Seal - Serving Areas
The Real Seal's foundation repair, basement waterproofing, concrete leveling, and other services are available in Palatine, Illinois, and its surroundings. To know the other areas we serve, visit our Service Area page.
The Real Seal is the first name that property owners remember when they need foundation repair assistance. Our team comprises of skilled and experienced professionals who have been performing foundation repair, basement waterproofing, and more such repairs in and around Palatine, Illinois. By choosing us, you are guaranteed to receive high-quality repairs and long-lasting solutions for all your foundation-related issues.