Dealing with any kind of home repair is stressful; when it is something as big and as crucial as foundation repair, it can take your stress to a whole different level. But, this is something you cannot overlook or postpone to a later time, as it can be deteriorating to the structural integrity of your home.
With help from professional foundation repair service providers in Bolingbrook, Illinois from The Real Seal, you can prevent potentially dangerous hazards caused by foundation damages. Furthermore, you get to extend the lifespan of your home for several years more than you thought was possible.
Bolingbrook, Illinois Foundation Repair – Services Offered
The Real Seal offers a myriad of services and solutions for foundation and basement issues, and some of the main issues we cover are as follows:
Honeycombing
Often found in beams, slabs, columns, and footings, a honeycomb or honeycombing happens when a part or different sections of your foundation begin to deteriorate. Also known as Rock Pocket Concrete, this condition allows air and water to enter the concrete, thereby leading to major structural problems.
Similar to repairing foundation cracks, honeycombing can also be repaired by injecting epoxy into the void. This seals the section and makes it waterproof. If this method doesn't seem feasible in your home, we would dig the affected section and seal it from the outside. We will use our 3-part seal for this process.
Unlevel Concrete
If you have an unlevel concrete surface in your patio, driveway, porch, garage floor, or any other area, you need The Real Seal's concrete leveling service. From poor site conditions to tree roots to poor drainage, regardless of the cause of this unleveling of concrete, we employ the best solution to bring your concrete surface back to its intended position.
The concrete leveling solution we offer is called polyjacking. In this process, our foundation experts will drill dime-sized holes in the sunken concrete areas and will inject polyurethane foam beneath the concrete. The foam then expands and lifts the slabs to their original position. This concrete leveling solution is cost-effective and less time-consuming.
Basement Window Installation
Basement window installation for egress windows or basement sliding escape windows is another popular service offered by The Real Seal. Commonly installed in below-ground basements, these windows are like insurance policies that will help you in case of emergencies. In addition to serving safety purposes, egress windows also bring in natural light to the otherwise dark basement.
Typical Signs of Foundation Issues
Foundation damage can be identified by looking for some common signs like the following:
Cracks in floors, walls, foundation
Cracks in bricks
Uneven floors
Warped ceiling
Tilting chimney
Doors not latching properly
Musty smelling basement
Water seepage through cracks
Bowing basement walls
Gaps between windows or doors
Sticking windows or doors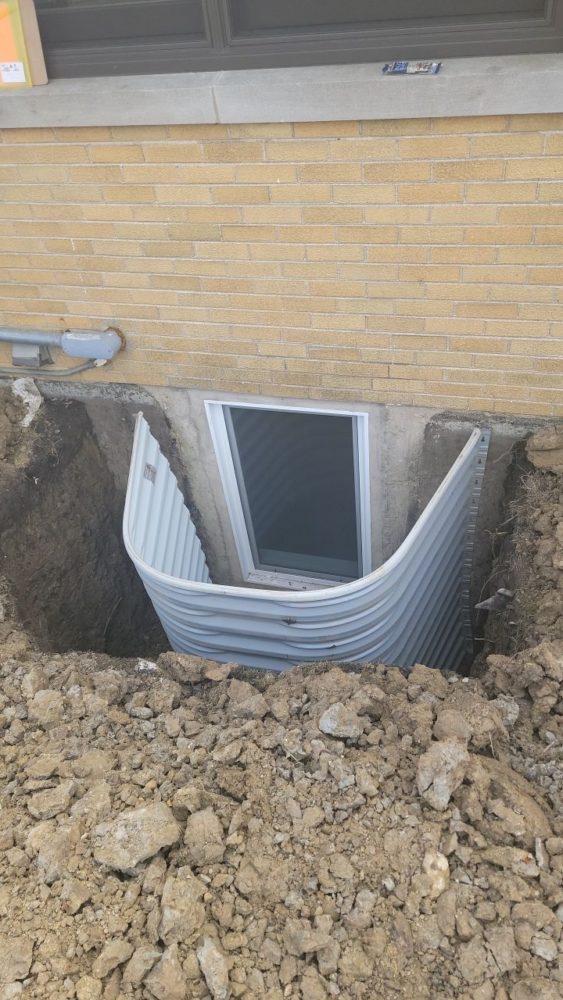 The Real Seal – Serving Areas
The Real Seal extends its basement waterproofing, foundation repair, basement window installation, and other services to homeowners in and around Bolingbrook, Illinois. To see if you can book a service with us, visit our Service Area page.
The Real Seal has gained a reputation as one of the most trustworthy brands when it comes to foundation repair, basement waterproofing, and other related services. Our team comprises foundation and basement experts with decades of experience under their sleeves. We excel in offering the best and permanent solutions to homeowners' foundation-related needs. Whatever your foundation repair needs are, all you need to do is call The Real Seal for a free estimate.