Your foundation is built to stand strong for several decades, but there are certain factors that can affect its strength and stability over time. Some of these factors include cracks, moisture build-up, soil erosion, etc. When this happens, it becomes vital that you seek professional help.
The Real Seal is a licensed and insured basement waterproofing company that offers effective solutions for your foundation-related problems. If you think that your foundation needs to be inspected by a professional pair of eyes, The Real Seal is the name you should remember.
Arlington Heights, Illinois Foundation Repair – List of Services
From buckling foundation walls to I-beam repair and replacement, The Real Seal offers an extensive list of foundation repair services in Arlington Heights, Illinois. Some of the most widely used foundation services that we offer are as follows:
Foundation Piering
Foundation piering is a popular technique used to repair one of the most common foundation issues – foundation settlement. The piering technique will help raise your sinking foundation, and provide the support it needs to remain stable.
While you can opt for a temporary fix for your foundation issue, like filling in cracks, understand that the condition could worsen at any time. This is why the foundation expert team at The Real Seal always recommends fixing the issue with a permanent solution, like foundation piering.
I-Beam Repair and Replacement
The I-beam is a lateral beam that plays a key role in supporting the internal weight of your building. While it has the capacity to endure different types of loads, if your I-beam is made from wood, it could lose its strength over time, due to different aspects, such as termites, water leaks, dry rot, etc. Even with steel I-beams, you could face rusting issues.
The Real Seal's foundation specialists in Arlington Heights, Illinois will help you decide between repairing and replacing your I-beam. The I-beam supports we use come with a 25-year limited warranty.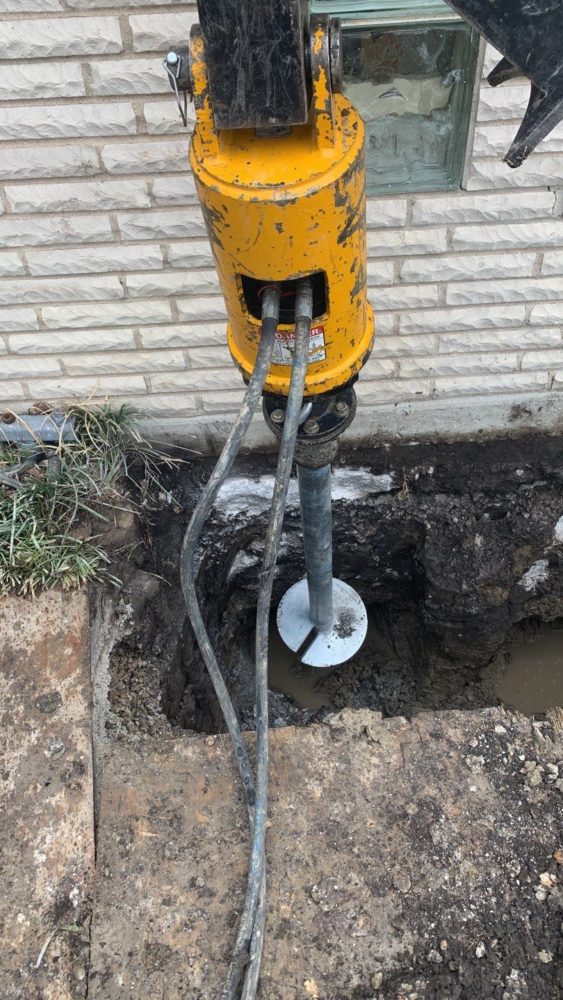 Basement Window Installation
Apart from a multitude of foundation repair services in Arlington Heights, Illinois, The Real Seal also offers basement-related services, which include basement window installation. Whether your basement needs traditional egress windows or basement sliding escape windows that can be used as escape routes during emergencies, we can help with the installation.
Common Signs of Foundation Damage
Foundation damage of any kind can be identified in its early stages when you learn to recognize its signs. These signs include:
Water in basement
Water in crawl space
Cracked walls
Bowing walls
Uneven concrete
Foundation cracks
Foundation settlement
The Real Seal – Serving Areas
The Real Seal offers basement waterproofing, foundation repair, and more related services throughout the Chicagoland area and its surrounding suburbs. To know the complete list of areas we serve, visit our Service Area page.
Why Choose The Real Seal?
With over a decade of experience in the construction business, The Real Seal is a next-generation waterproofing and foundation repair company that focuses on the complete satisfaction of customers. Our experts pay attention to even the smallest of details and provide the most efficient solutions for all your basement and foundation-related issues.
Call us today with your queries!