Foundation heaving is a serious problem that should be taken care of as soon as you notice the symptoms. It occurs when soil under your foundation starts to swell and expand, forcing your foundation upward. Although it may not seem like a huge deal at first, it's dangerous and will only get worse over time.
Protect your home by knowing exactly what to look for. If you notice any of the following signs, you should schedule heaving foundation repairs:
Cracks on your interior walls
Concrete slab cracks
Slab sections that are tilted or displaced
Usual causes of foundation heaving include:
Soil Expansion. If the soil under your foundation gets wet, it expands significantly. Certain types expand more than others, so be sure to contact a professional to determine your risk factors.
Plumbing Leaks. When the plumbing lines beneath your foundation or concrete slab leak, the surrounding soil will expand and put unnecessary upward pressure on your home.
Frost Heave. When wet soil freezes, the soil expands and puts a ton of pressure on your foundation, forcing it to lift upward and causing significant damage.
Heavy or Continuous Precipitation. Lots of rain will inevitably lead to an increase in moisture in the soil under your foundation. If you don't have a proper drainage system in place, you could be dealing with costly foundation repair.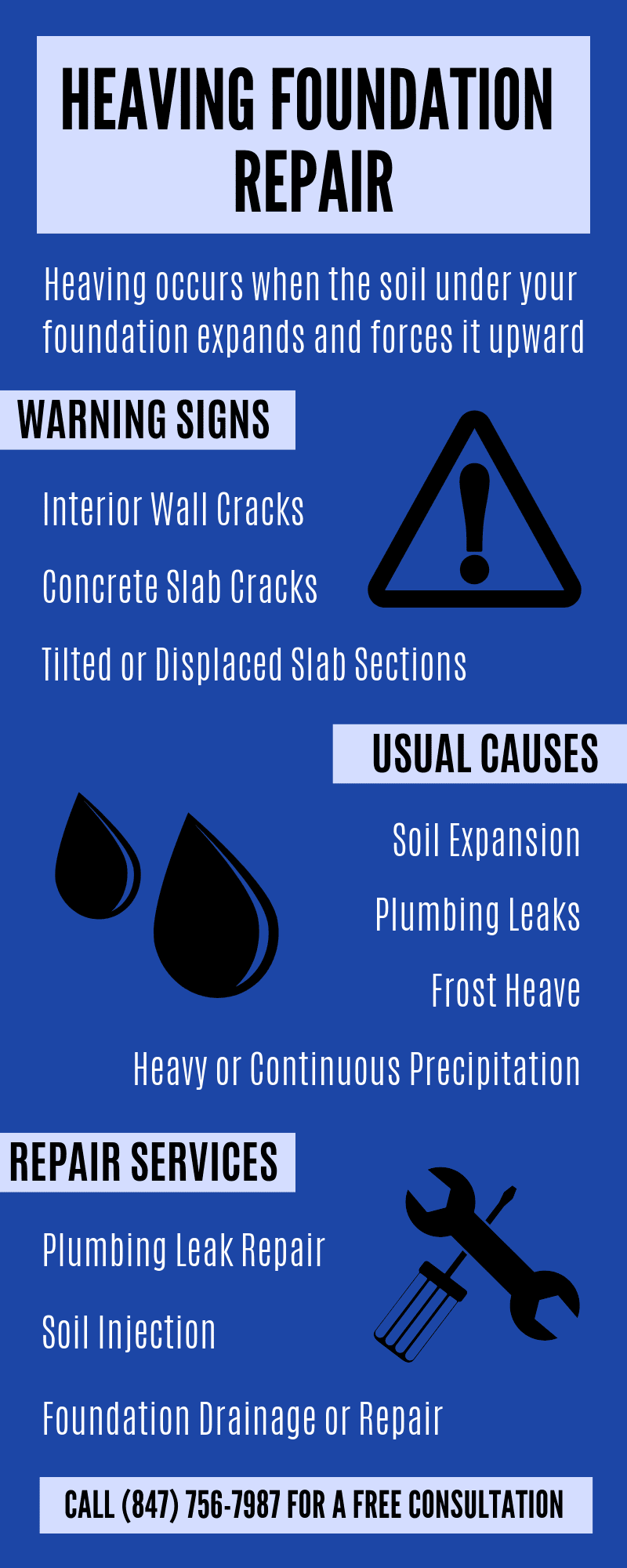 The most common ways to complete heaving foundation repairs are:
Plumbing Leak Repair. When a faulty pipe is the only factor contributing to the soil expansion, fixing the leak should do the trick.
Soil Injection. This technique causes the soil to be more resistant toward water penetration.
Foundation Drainage or Repair. Depending on the severity of the heave damage, draining your foundation or completely repairing it may be the best way to solve the issue.
If you need heaving foundation repairs in the Chicagoland area, the professionals at The Real Seal are here to help. Contact us today to set up a free consultation where we can determine the best course of action for your specific situation.
Download Our Free Guide
We created a guide titled:
"A Homeowner's Guide to Basement Waterproofing" to help you spot common basement issues around your home and learn how to fix them. Enter your email and get the free guide.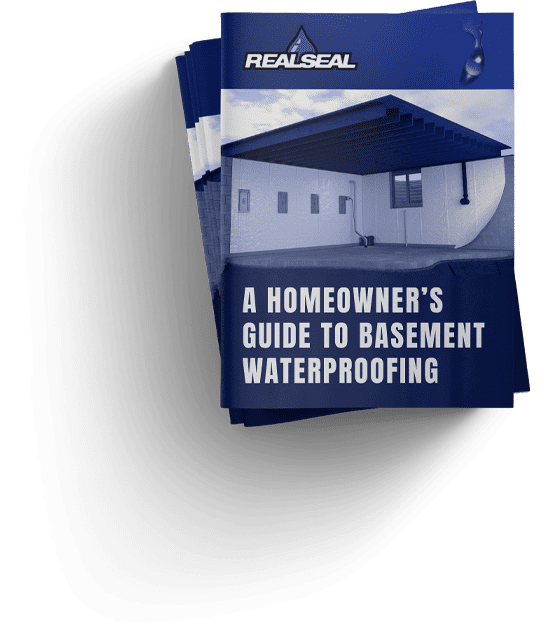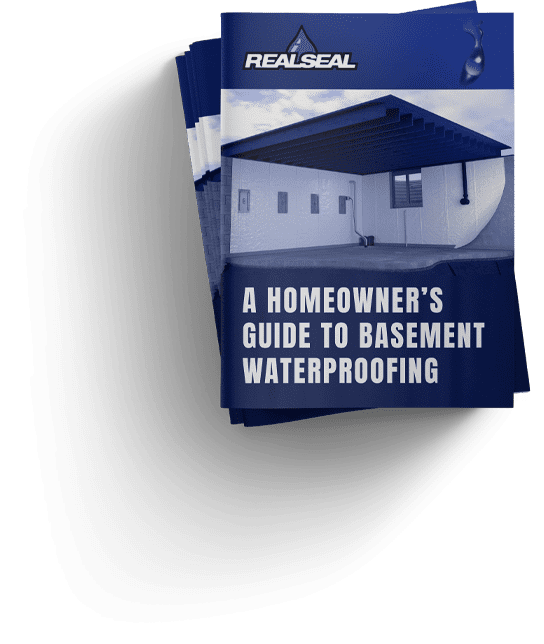 "Not Everything's Better When Wet"®