Elk Grove Basement Waterproofing and Foundation Repair 60007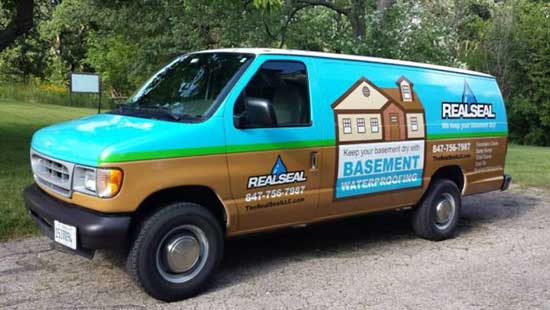 Elk Grove is a beautiful place to live in the Chicago area. Close to the airport and downtown, it gives residents easy access to all the best things in Chicago without living in the city.

Living in the Chicagoland area means your home may need basement waterproofing and foundation repairs if water has found a path to work its way into your basement. Over time, your foundation may have settled and created cracks in the wall or floor that leaves a direct route for the water to enter. The Real Seal, LLC are experts in fixing these types of foundation problems and more.
What type of foundation problems and basement waterproofing do we handle?
Foundation Cracks and Tie Rods – When a crack forms in your basement wall or floor, it's time to call in professionals to repair it for the long term. We prevent water from getting through that crack and into your basement.
Cove Joint – The joint between your basement floor and walls is called the Cove Joint. This is a very common area to experience water seepage in the Elk Grove area. The Real Seal, LLC can stop this type of water seepage with an interior or an exterior drain tile system. Both are effective in stopping the water from coming in your basement.
Sump Pumps – If your sump is old and worn out or broken, we are able to replace your sump pump quickly to keep the water from collecting in your basement. A sump pump is a great way to keep water moving away from your home's foundation. Broken Sump Pumps are easily replaced and a cost-effective way to help keep your basement dry. Do not wait until your Sump Pump fails to have it replaced, make sure you replace it every 5 years. This way, you are proactive and do not experience Basement Seepage.
Window Wells – The benefits of having a window well are many. It's a great way to get natural light into your dark basement as well as leaving an exit path from your basement in the event of an emergency. Though, with those benefits, there are some drawbacks. Window wells offer a weak point in the waterproofing of your foundation. Water can seep in through the cracks around the window itself. If you notice water coming in from the window well, call The Real Seal, LLC to have us take a look at and waterproof your window well from any future water leaks.
Elk Grove is a wonderful place to live. With Busse Woods Preserve so close, there tends to be a good deal of water in the town. Because of this, basement seepage in Elk Grove tends to be an issue. Many people experience issues with Foundation Cracks and broken Sump Pumps.
The Real Seal is a licensed contractor that can come out, evaluate and solve your basement seepage problems. Our trained technicians can seal Foundation Cracks with a lifetime warranty. Using the Epoxy Injection method, we stop basement seepage through Foundation Cracks for good.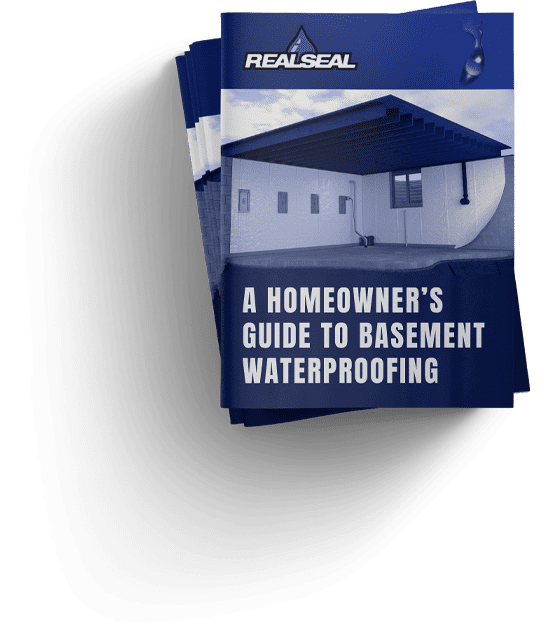 DOWNLOAD OUR FREE GUIDE
We created a guide titled:
"A Homeowner's Guide to Basement Waterproofing" to help you spot common basement issues around your home and learn how to fix them. Enter your email and get the free guide.
"Not Everything's Better When Wet"®