Deerfield Basement Waterproofing and Foundation Repair 60015
A recurring issue in Deerfield is Basement Seepage. With plenty of older homes and a high water table, it is a common problem to experience water in your Basement. Old cinder block foundations are prone to weeping walls and Basement Seepage. The problems can be permanently corrected with professional basement waterproofing and foundation repair.

Luckily, with The Real Seal at hand, it no longer needs to be an issue. We can come in and permanently fix your Basement Seepage issues, and even put a Lifetime Warranty on the work. Our fast responding, experienced crews can come out and seal your Basement, shutting out water for good. Not only will are we courteous and punctual, but we are CLEAN.
It's best to take care of any basement water issues or foundation problems as soon as you can so the problem doesn't get worse and make the repair costlier or cause more damage to your possessions due to water leaks and potential flooding. There are several different foundation problems that occur in the Deerfield, IL area. Read below to see if you notice any of these problems in your home.
When voids in the soil appear below your foundation, your home could settle down into them which can cause cracking and twisting of your home. Have you noticed doors and windows not opening and closing as easily throughout your home? If so, it could be symptoms of your home settling. With our state of the art foundation piering system, we can raise and secure your foundation back to its original state.
Settling or bowing of the foundation can cause small and large cracks to form on the walls and floor of your basement. These cracks can reach all the way through your foundation leading to an easy way for water to leak into the interior of your basement. Over time, this water will cause more damage and allow even more water into your basement.
The Real Seal, LLC can correct these problems with our state of the art foundation piering system and carbon fiber supports that will stop any further damage and bring your home's foundation back to a safe state.
Deerfield's Festival of Fine Arts is a long running galleria/competition that showcases the best in local art from the area. People from all around can come and submit their art for prizes such as Best in Show and Awards in Excellence. For a weekend, residents can browse through scores of canvasses, paintings and other art enjoyable for the whole family.
With well over a hundred artists, there is no lack of competition. It is easy to get lost in it all. With the preview party starting on Friday, the weekend gets kicked off right and allows artists to get a leg up on sales for the festival. Come out and enjoy the fun!
Give us a call today or schedule an estimate and we will prove we are your best bet for solving your Basement Seepage in Deerfield, IL.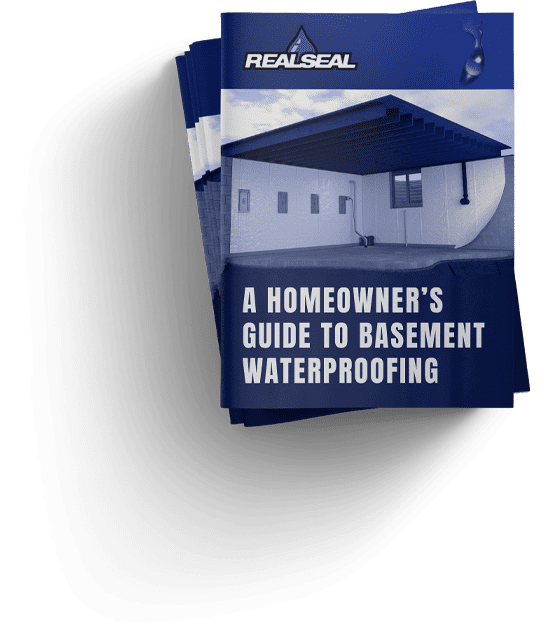 DOWNLOAD OUR FREE GUIDE
We created a guide titled:
"A Homeowner's Guide to Basement Waterproofing" to help you spot common basement issues around your home and learn how to fix them. Enter your email and get the free guide.
"Not Everything's Better When Wet"®