Concrete leveling in Crystal Lake is done by lifting and leveling concrete slabs, sidewalks, patios, and driveways. This involves polyjacking, a method in which polyurethane foam is used. The process is non-toxic, quick, and long-lasting as compared to other concrete leveling solutions.
Why Does Concrete Settle?
Concrete can settle due to a variety of reasons which include lack of proper drainage, poor compaction, tree roots, as well as unfavorable site conditions. The primary cause for concrete settlement is rainwater or water from the gutter washing out debris from underneath driveways or sidewalks. The voids or pockets created as a result of this can lead concrete to settle.
Another reason for concrete settlement is the contraction of clay-rich soil that expands due to varying moisture content. Consequently, the soil also becomes unstable, causing the concrete to shift and sink further.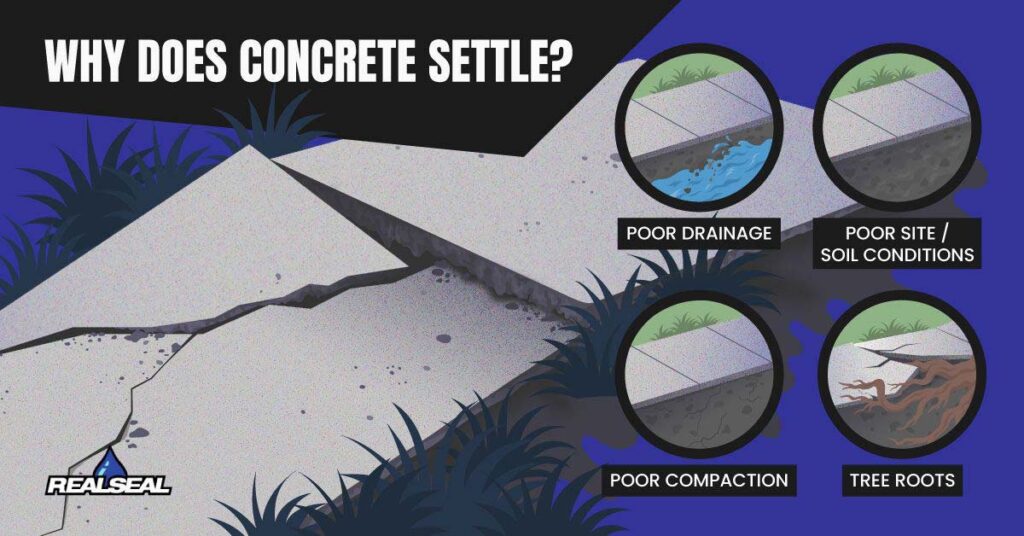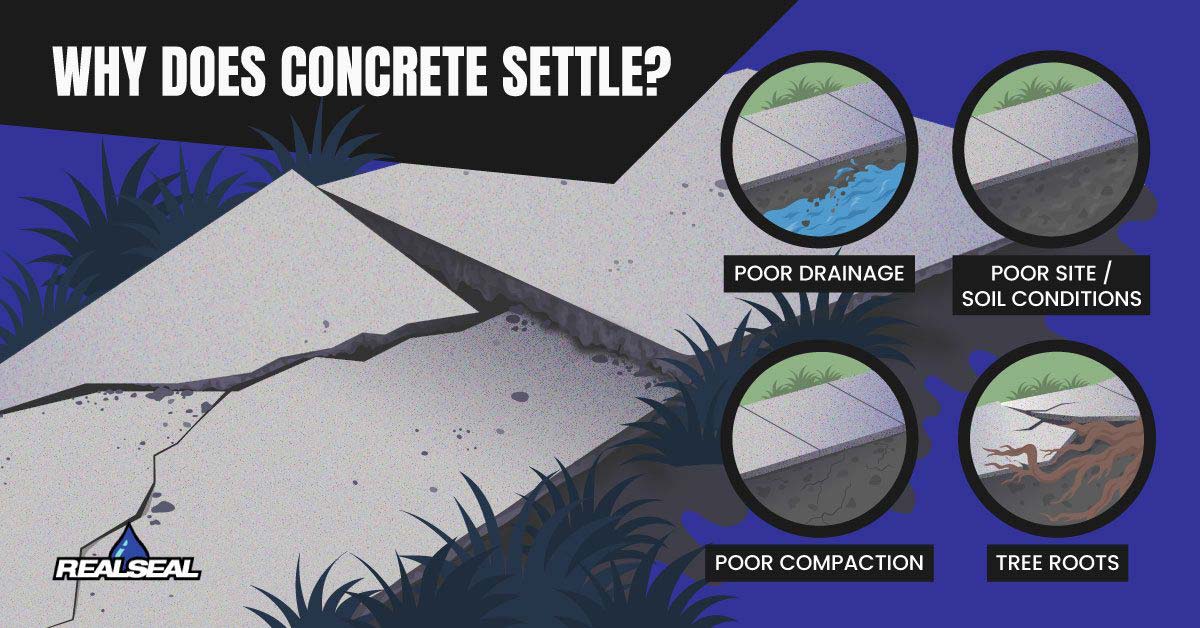 Concrete Leveling Using Polyjacking
The soil below the concrete of your home should be sturdy enough to hold its weight. Otherwise, it will fail to support the weight of the concrete, making it impossible to replace the slab.