Concrete Leveling In Greater Chicago
Are you struggling with an unlevel foundation, sidewalk, or concrete slab? The Real Seal can repair it in no time flat via polyjacking.
Why Does Concrete Settle?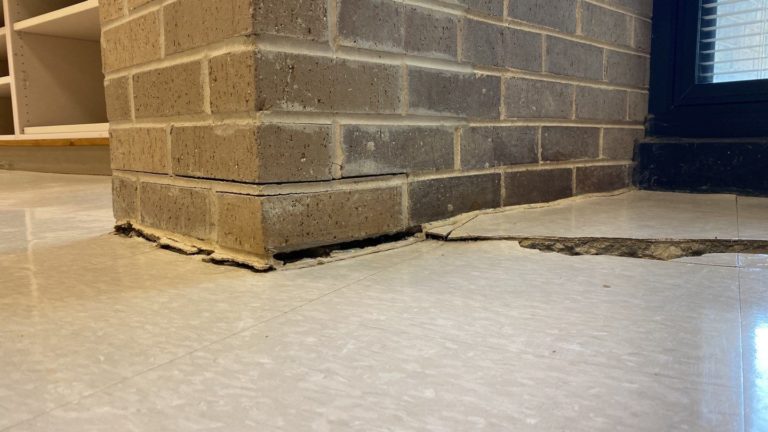 There are many reasons concrete can settle, such as poor drainage, poor compaction, poor site conditions, and tree roots. The most common reason we see concrete settling is when water from gutters and rain washes dirt out from under your sidewalk or driveway.

This creates pockets or voids underneath your concrete and allows it to settle. Did you know that the sewage can wash dirt away if a sewer line breaks, forming small sinkholes? Another factor is clay-rich soil that expands and retracts according to moisture content.
This clay-rich soil expands when it becomes saturated with water and shrinks when it dries out. The change in the moisture content creates unstable soil which causes the concrete to move.
Concrete Leveling Using Polyjacking
The soil below the concrete must be as strong as the concrete itself, otherwise, it won't support the weight. Replacing the slab won't fix anything if the problem is weak soil. The polyjacking process:
The polyjacking process:

Step 1: Dime-sized holes are drilled in the affected concrete.

Step 2: Polyurethane foam is injected underneath the slab.

Step 3: The foam will then expand beneath the concrete, lifting the slab.
The polyurethane foam we use for polyjacking is nonorganic, meaning the foam will not erode or decompose over time. This makes the Chicago area polyjacking a long-lasting and effective solution for sinking concrete. Polyurethane foam can be used to level and lift:
The Benefits of Polyjacking
Compared to other methods of concrete leveling, polyjacking concrete repair is cost-effective and less time-consuming. New concrete slabs require days to dry completely, whereas polyjacked concrete is ready for use just 15 minutes after the procedure is completed. The Real Seal provides Chicago area polyjacking services that can be completed in a matter of minutes, not days! Polyjacking is:
Concrete Leveling Service Area
Oak Lawn

Orland Park

Oswego

Palatine

Park Ridge

Plainfield

Roselle

Schaumburg

St. Charles

Skokie

Tinley Park

Waukegan

West Chicago

Wheaton

Wilmette

Winnetka

Woodstock

Woodridge
Schedule an appointment with The Real Seal today to learn about our Chicago area polyjacking services and how they can help you.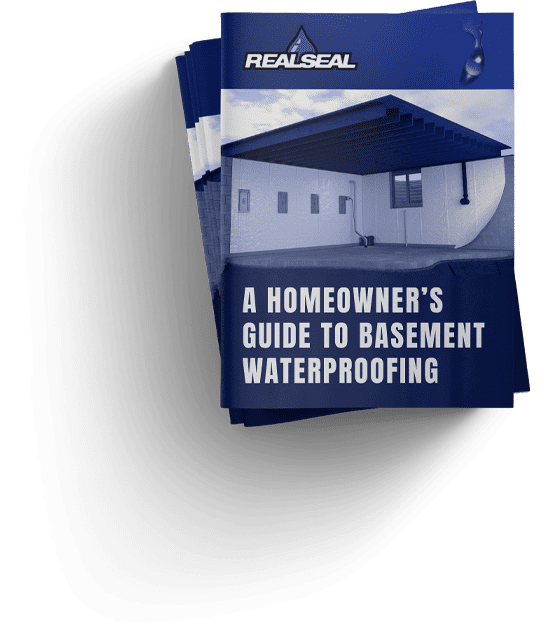 DOWNLOAD OUR FREE GUIDE
We created a guide titled:
"A Homeowner's Guide to Basement Waterproofing" to help you spot common basement issues around your home and learn how to fix them. Enter your email and get the free guide.
"Not Everything's Better When Wet"®