What Is Concrete Leveling?
Concrete leveling is when professionals lift and level sinking concrete slabs, patios, driveways, or sidewalks using expanding polyurethane foam. This is called polyjacking, and it's non-toxic, fast, and stronger than other concrete leveling solutions, such as mudjacking. 
Why Does Concrete Settle?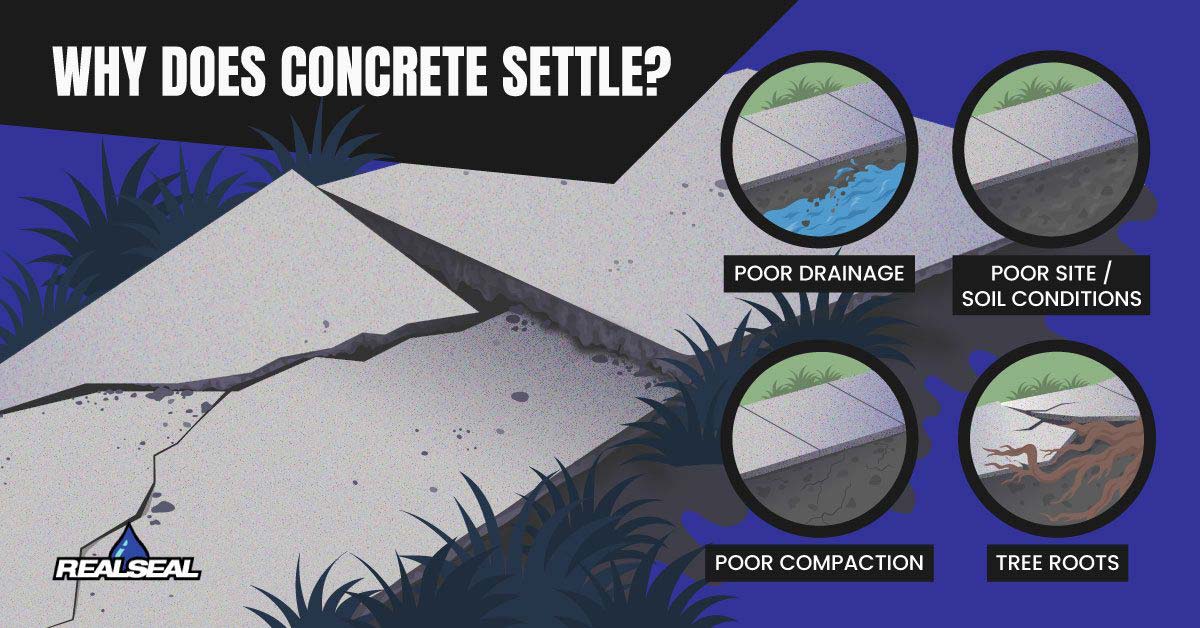 Why Polyjacking Is Better Than Mudjacking Concrete Leveling
Polyjacking is faster, last longer, and stronger than mudjacking.
What Is The Process Of Polyjacking Concrete Leveling?
Polyurethane Foam Can Be Used To Lift And Level How long does it take to lift a concrete slab with polyjacking?
It takes less than a day to lift and level a concrete slab using polyjacking. Will my landscaping be disturbed?
No. There's no need for excavation or heavy machinery. Is the concrete leveling process noisy?
Concrete leveling using polyjacking is much quieter than completely replacing the slab. Is the foam used in the polyjacking process safe and friendly to the environment?
Yes. Our expanding polyurethane foam is inert, meaning it won't shift or dissolve into your soil. Is there any maintenance needed after the concrete leveling is done?
To ensure your concrete stays level, experts recommend preventing water from draining toward your slab. When is polyjacking not an option?
If your concrete slab is completely cracked and broken apart in many different sections, experts might suggest replacement. How long will polyjacking concrete leveling last?
Our warranty is 5 years. Although the foam lasts indefinitely.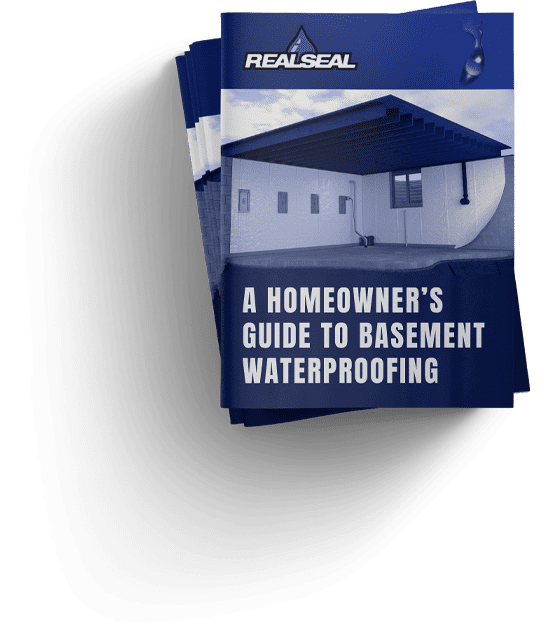 DOWNLOAD OUR FREE GUIDE
We created a guide titled:
"A Homeowner's Guide to Basement Waterproofing" to help you spot common basement issues around your home and learn how to fix them. Enter your email and get the free guide.
The Real Seal Concrete Leveling Services In Chicagoland
If you need professional concrete leveling services, call us today. Our experts will inspect and level your concrete patio, slab, driveway, or sidewalk. We serve all of Chicagoland, including the cities below. If you don't see your city listed, call us to find out!