As you know, owning a home comes with a lot of responsibilities, including taking care of the lawn, any issues with your roof, and much more. One of the most important responsibilities is ensuring that water is not finding its way into your home. Many homeowners really pay attention to this during the rainy spring season. While it is smart to check for water seepage during this time, homeowners should be regularly checking for signs of water year-round. Otherwise, you can miss signs of water damage. If you do come across any signs of water seeping in or water damage, it is important that you contact local professionals as soon as possible.
The Real Seal is the leading basement waterproofing contractor in Calumet City. Our team has many years of experience serving the people of Calumet City and the entire metro Chicagoland area. This experience has given our team the knowledge to quickly identify and treat problems correctly the first time. We offer a variety of services including basement waterproofing, crawl space repairs, and foundation repairs.
As the leading basement waterproofing contractors in Calumet City, The Real Seal provides a wide variety of basement waterproofing services. Our services include sump pump installation, drain tile installation, window well repair, fixing cracking along plumbing pipes, honeycombs, cove joints, and more. Each project we undertake, our clients are kept in the loop. Once we have a diagnosis, our team communicates what the problem is, how it was caused, and what is the best way to fix it.
Unfortunately, the crawl space is often a neglected area of inspection for the typical homeowner. Though it isn't a space that is often visited, it is important that any water seepage is treated as soon as possible. We offer crawl space dry-outs, repairs, and more.
The foundation is the most important part of your home. That being said, it is important to keep the foundation in tip-top shape. Foundation damage can be caused by poor initial construction, large tree roots, and water damage.
Contact the leading basement waterproofing contractor in Calumet City today!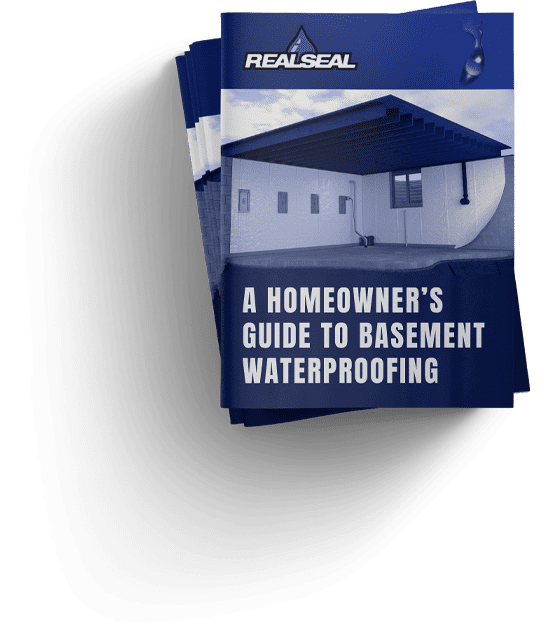 DOWNLOAD OUR FREE GUIDE
We created a guide titled:
"A Homeowner's Guide to Basement Waterproofing" to help you spot common basement issues around your home and learn how to fix them. Enter your email and get the free guide.
"Not Everything's Better When Wet"®