Concrete leveling in Berwyn includes lifting and leveling concrete slabs, patios, sidewalks, and driveways through polyjacking in which polyurethane foam is used. It's a non-toxic process, faster and more durable than other concrete leveling solutions like mudjacking.
Why Does Concrete Settle?
Concrete may settle for multiple reasons like poor drainage, low-quality compaction, bad site conditions, unwanted tree roots, and more. The most common reason is when rainwater and water from the gutter wash away dirt from under your concrete surfaces like sidewalks or driveways. It creates voids or pockets underneath the concrete, causing it to settle.
Concrete may also settle if there's clay-rich soil under the slab. The soil expands and shrinks according to its moisture level. It expands when saturated with water and contracts when it dries out. This frequent instability in the soil causes concrete to move and sink.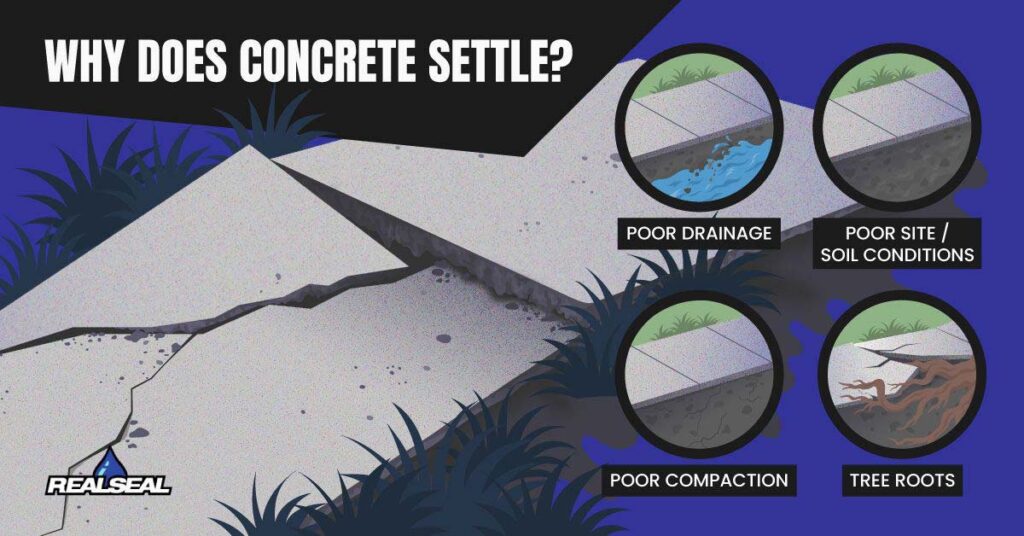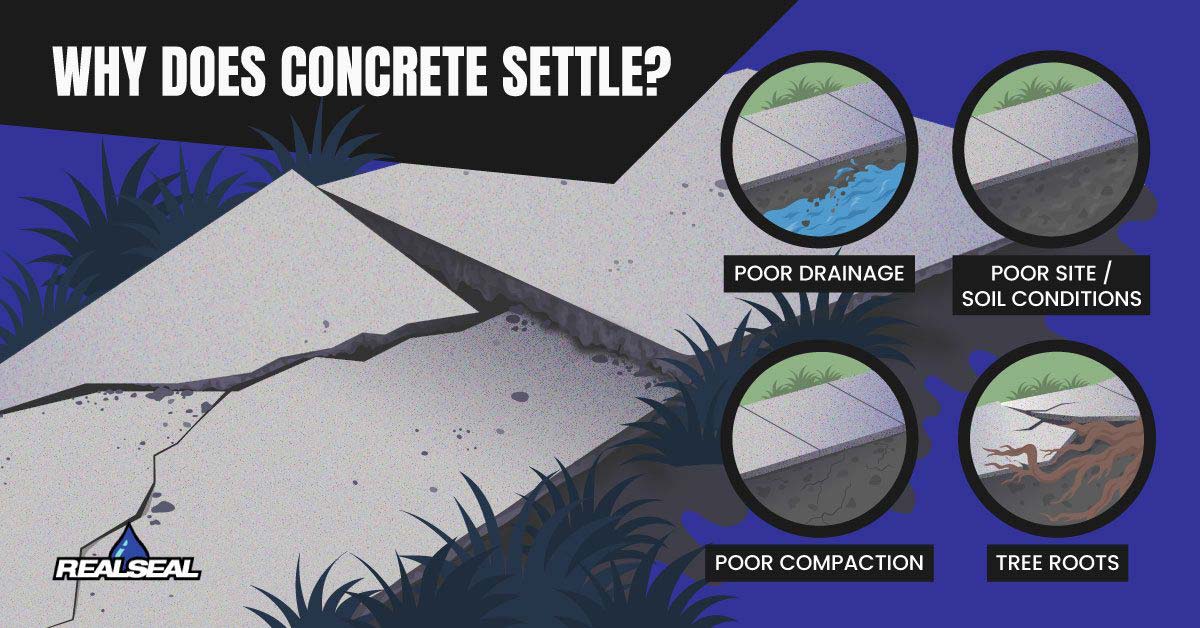 Concrete Leveling Using Polyjacking
The soil below the concrete should be strong enough to support its weight. If the soil remains weak, replacing the slab cannot fix the problem. Therefore, polyjacking is an ideal solution for that.