Basement Waterproofing In Schaumburg, Illinois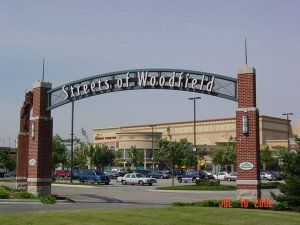 Schaumburg, IL is a very popular place in the suburbs of Chicago. Hordes of people come from all around the Chicagoland area to shop at Woodfield Mall and browse the Streets of Woodfield. And why shouldn't they? With Loews theaters, Legoland and Gameworks, it is the perfect place to bring the kids and escape life for a little while. Right across the street you can also browse the many shops inside the mall and grab yourself a Cinnabun (We always do).

A little less known attribute of Schaumburg is the water. You'll find some of the people of Schaumburg in their basements with seepage after getting a lot of rain. Because Schaumburg covers such a large area, it has plenty of sources of water that can cause havoc on your basement. The water gathers around your basement foundation and builds up hydrostatic pressure until it finds a way in through Foundation Crack, Window Wells, or perhaps a failed Sump Pump. Left untreated, basement seepage can cause thousands of dollars in damage and keep you from finishing your basement.
How do you know when to get your basement waterproofed? Well, besides pools of water or even flooding in your basement, you should also look out for cracks in your foundation and mold accumulation as these are signs of excess moisture and heavy groundwater.
The Real Seal offers professional, high-quality basement waterproofing in Schaumburg, IL. We seal, waterproof, and repair your basement issues for good, from apertures in cove joints and over-the-top openings to window wells and foundation cracks.
Sometimes, your home has issues that water sealing just can't fix. Foundation problems are detrimental to your home, and if you don't fix them it can be very dangerous and cost you in the long run. Making small repairs to your foundation early, as a preventative measure, rather than waiting until it's absolutely necessary.
You probably need foundation repair if you have any of these common indicators:
Sticking doors and windows
Sunken floors or sinking foundation
Cracks in foundation walls
Bowed or buckling walls

The good news is that the Real Seal, LLC offers professional basement waterproofing and foundation repair for Schaumburg, IL. Little can be done about the water that resides in Schaumburg, but a lot can be done about keeping that water out of your basement and repairing your foundation. The Real Seal, LLC uses cutting edge technology, materials, and methods to fix foundations and waterproof basements so they stop leaking, for life. With our expert staff, we can also replace your old Sump Pump and Window Wells.
With these fixes, many people can enjoy a dry basement without worry of waking up one day to find water-soaked carpet and a moldy smell. Keep your Sump Pump maintained regularly to help prevent this from happening to you. And we are confident that our service will last, so much so that we promise a Lifetime Warranty for most of our services.
We are available for free inspections and estimates for your home any day of the week. Just give us a call! We're happy to give help you! And if you still aren't sure about calling us, check out what other clients said about the professional work we provided.
Thank you for choosing the Real Seal for your Schaumburg foundation repair and basement waterproofing in Schaumburg, Illinois needs. Stay Dry!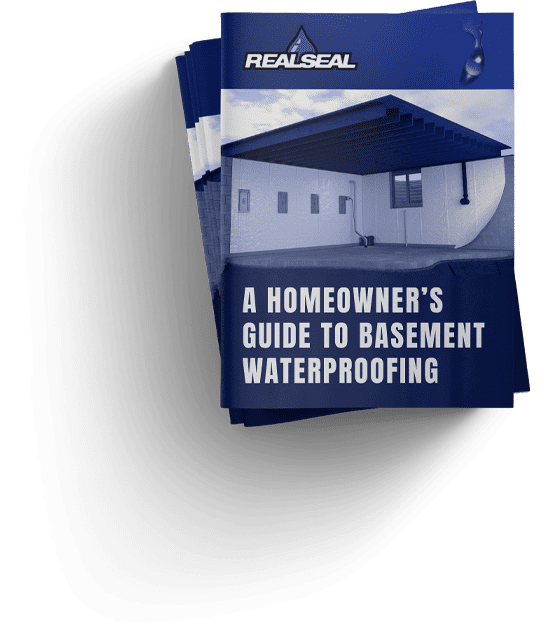 DOWNLOAD OUR FREE GUIDE
We created a guide titled:
"A Homeowner's Guide to Basement Waterproofing" to help you spot common basement issues around your home and learn how to fix them. Enter your email and get the free guide.
"Not Everything's Better When Wet"®